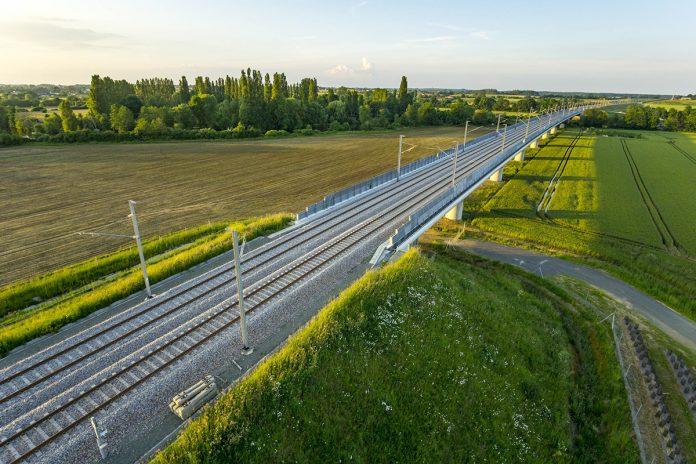 Eiffage is a major European player in construction and concessions, as this insightful article by the company explains
Eiffage deploys its expertise through eight business lines – construction, real estate, urban development, road, civil engineering, metallic construction, energy and concessions – structured as four separate branches.
Eiffage innovates in the work we do, to build a sustainable future. This is reflected in initiatives such as Phosphore, our prospective research programme on sustainable cities and Astainable and our digital urban design tool. Through the Eiffage Foundation, the company is committed to supporting non-profit organisations that serve the local community.
This culture of constant innovation, commitment and expertise among the Eiffage's 65,000 employees is reflected in the quality of the 100,000 projects carried out every year, all over the world.
Infrastructures Branch
Our Infrastructures Branch specialises in all the necessary skills for designing and building infrastructures on land and sea. Our teams are also experts when it comes to calculating and building envelopes and steel structures. We find multi-technical solutions for all industrial sectors. 
Three professional sectors
Our three professional sectors – road, civil engineering and metallic construction – are active throughout France. The Infrastructures Branch also covers Europe, as well as America, Asia and Africa, thanks to some solidly-established positions, notably in Senegal (since 1926).
Road
Eiffage Route teams contribute to the upgrading of the entire French road network, from local roads to motorways, handling both new construction works and rebuilding. We are involved in building a port, an airport and industrial roads, plus we are also experts in urban planning.
Civil engineering
Engineering structures and facilities, underground works, river and maritime works, earthworks, demolition, decontamination, foundations and repairs are all in a day's work for the company's seasoned civil engineers.
Their projects range from the highest viaducts to the most sophisticated tunnels, including waste and wastewater treatment plants, transport installations and power facilities, rail tracks and even wharves.
Metallic construction
Eiffage Métal teams can count on expert knowledge from their staff when it comes to turnkey metal constructions. Our teams design and make envelopes, as well as structures for buildings and civil engineering structures. They also provide multi-technical solutions for a full range of industrial sectors, including the nuclear, oil services and wind energy sectors in particular.
International projects
International projects represent one of the most significant growth areas for Eiffage's Infrastructures Branch.
The branch has two modus operandi. In the export mode, it builds projects for its customers. In Africa, for example, its teams have completed the reorganisation of part of the port of Tema in Ghana, for a subsidiary of Bolloré Logistics. In Madagascar, following on from the Kamoro bridge, a second engineering structure is to be built on the island: the Mananjeba bridge, further to the north of the country. In Angola, the project to install 104 steel footbridges is continuing in the capital, Luanda.
In Djibouti, Eiffage Génie Civil has won the contract to implement the PEPER project (production of drinking water by renewable energy). Eiffage will work on the project in consortium with Tedagua, a Spanish water treatment specialist, subsidiary of Cobra (ACS group). It will include a desalination plant and a 5,000 m³ storage tank, as well as an 8.5 km-long pipeline of 700mm in diameter, which will be built to connect the plant to the city's public water system.
The company has been also entrusted with the second work package of the Keur Momar Sarr 3 (KMS 3) drinking water treatment and distribution project in Dakar, Senegal. The contract covers the supply and laying of 38 kilometres of 1,500 mm diameter ductile iron pipes, which are to be connected to the future water treatment plant.
The company has numerous subsidiaries across Europe – in Germany (Heinrich Walter Bau in civil engineering, Faber in roads, Eiffage Rail and Wittfeld in rail and SEH in metallic construction), in Spain (Eiffage Infraestructuras, a road construction specialist and leading producer of aggregate and coated aggregate and Eiffage Métal Iberica, which is particularly active in the onshore wind turbine tower market), in Belgium (via the Smulders group, a major European offshore wind power player) – and in the Americas (ICCI and Puentes y Torones).
In Colombia, Puentes y Torones won a contract to build the Honda bridge, a 407-mile-long cable-stayed structure that will facilitate travel between the centre and north of the country and work continued at the site of the Bucaramanga bridge in the north of the Eastern Ranges of the Andes. In Canada, ICCI won several orders to build or renovate engineering structures in Ontario and Alberta, as well as leading the works at the Noden Causeway bridge and the Seaway ship lock on the Saint-Laurent river.
A responsible player
Eiffage's Infrastructures Branch grew from a series of mergers and buy-outs linking historic companies, all experts in roadworks, civil engineering and metal. Today, we are proud of our achievements in France and abroad, which include thousands of kilometres of roads and motorways, dozens of railway lines from metropolitan networks to high-speed links, envelopes and structures for buildings and civil engineering works, large-scale environmental utilities (water and waste treatment plants, power stations, dams), as well as sports and urban infrastructures, such as stadiums and car-parks. Through a wide variety of projects, we have contributed to improving the living environment of millions of people.
Making all the difference in our actions
Our employees and partners are our key asset, which is why we are so attentive to their needs. We are committed to a fairer corporate model with greater solidarity and today, belong to one of the major employee-owned groups, which has always been considered a forerunner. At the same time, we continue developing new safety programmes, which are proving successful, since over two-thirds of our sites have already reached the zero-accident target – some of them for several years running.
In the field of training, the Eiffage schools set up all over France since 2006 have now trained several hundred-young people, who initially stood little chance of finding employment, but are now in the company workforce. We have also increased our offer of diploma-based training in know-how transmission by our 1,200 tutors, hard at work in the field preparing to hand over to the next generation.
Please note: this is a commercial profile
Eiffage
Infrastructures Branch
Tel: +33 (0)1 3465 8989
www.eiffageinfrastructures.com
Editor's Recommended Articles