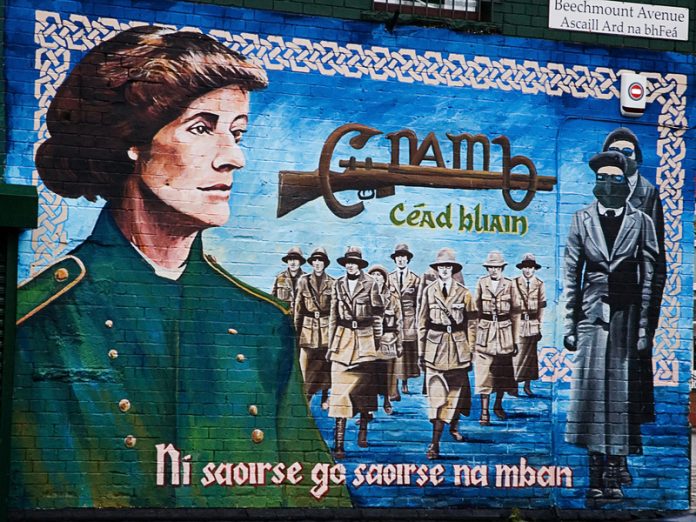 Theresa May is in Brussels and is said to be getting closer to a Brexit deal but talks on the status of Northern Ireland have not progressed
Officials in Brussels have promised that they are closer to a Brexit deal, including the UK's 'divorce bill', that will allow them to move onto the next phase of negotiations.
One area that has not moved forward as required is the status of the Northern Irish border after Brexit.
Theresa May is obligated to stick to the Good Friday agreement, which helped improve relations between Northern Ireland and the Republic.
Both parties are keen to avoid a 'hard border, but the Irish government says there is 'still a way to go' to find a deal that pleases both sides.
The debate could bring Brexit talks to a halt completely, with Irish Deputy Prime Minister Simon Coveney saying the country has 'no desire' to delay a Brexit deal but needed 'concrete proposals' on exactly how the UK will avoid a hard border.
Negotiations were carried out over the weekend, but Brussels confirmed on Monday that no deal had been reached.
Maintaining the Irish border
There has been a suggestion that Northern Ireland could receive a special status after Brexit to ensure trade, but there are fears this could violate the Good Friday Agreement.
The EU, along with Irish Nationalists, has recommended that Northern Ireland remains a part of the single market.
Jim Nicholson, MEP for the Ulster Unionist Party, has said that such a deal would be a 'clear violation' of the terms of the Good Friday Agreement.
An Irish official said:
"There must be clarity on the need to avoid regulatory divergence which would lead to the re-emergence of a border."
"A positive outcome to the talks between UK PM May and President Tusk and President Juncker will be very important if we are to make the progress necessary before the European Council."
Britain has expressed an interest in keeping free movement between the UK and Ireland, including trade.
Editor's Recommended Articles