Dr Anna Mandeville, UK Clinical Director and Dr Aleksandar Matic, R&D Director at Koa Health, discuss the inherent challenges private medical insurers and employers face in finding mental health solutions that successfully combine ethics, accessibility and strong science to support mental wellbeing
Mental healthcare has an accessibility problem. Distance, time, and cost continue to make it difficult for many to access the mental health solutions they need. As employees increasingly turn to their employers, private medical insurers (PMIs), and employee assistance programmes (EAPs) to help them resolve issues of access, many of these are leaning toward digital solutions.
But while app-based mental health and well-being platforms are more popular than ever, evidence base, ethics and accessibility continue to be a concern – and effective care can only happen when all three elements are present.
Mental health solutions delivered on apps
App-based solutions have been shown to effectively boost markers of mental well-being and diminish the symptoms of mental conditions (such as depression) in research published in the Lancet (1) and PLOS Digital Health (2). However, comparatively, few have strong science to back them up. This makes it hard for individuals and care systems to trust these solutions with people's well-being, not to mention their private data.
So, are ethics and evidence base compatible with ease of access? What makes an app effective, trustworthy, and easy to use? Here are some key elements to consider.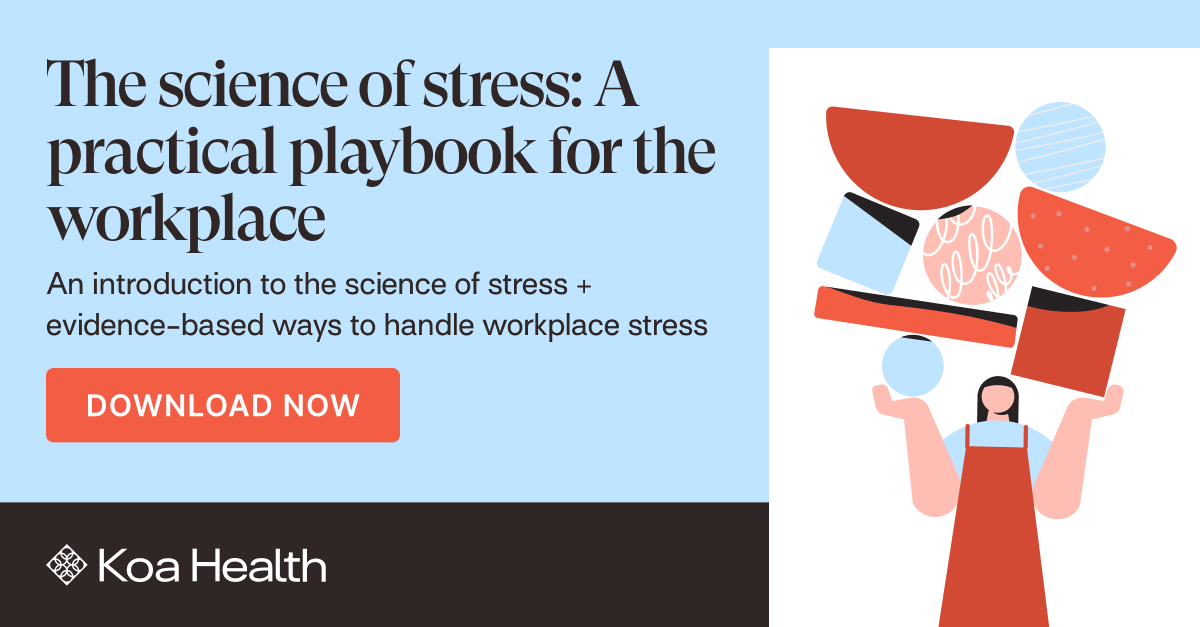 Four qualities to look for in a mental health app
Digital-first mental health solutions
With thousands of digital-first mental health solutions on the market and comparatively few with solid science to back them up, it's a daunting challenge to separate apps grounded in evidence and developed by experts from the rest. How can PMIs, EAPs and employers find services that are accessible and inclusive, supported by appropriate clinical rationale, and handle data securely?
Find out which questions to ask potential providers and get further tips on how to evaluate the evidence base of mental health solutions and their trustworthiness in our guide to mental health solutions, evidence base and trustworthiness.
About Koa Health
Koa Health is a leading global provider of workplace mental health solutions. Trusted by leading insurers and employers such as MAPFRE, O2, Jack.org and Education First, Koa Health leverages deep clinical expertise, research, and technology to deliver practical, personalised and accessible evidence-based support that meets people where they are.
Our top-ranked mobile-first solutions have been shown to have a positive impact on stress, resilience, sleep and overall life satisfaction in randomised controlled trials.
From organisational support to personalised mental health care for your employees, including well-being and specialist services, Koa Health has you covered.
To find out more, visit www.koahealth.com or contact us at info@koahealth.com
References
Please Note: This is a Commercial Profile

This work is licensed under a
Creative Commons Attribution-NonCommercial-NoDerivatives 4.0 International License
.