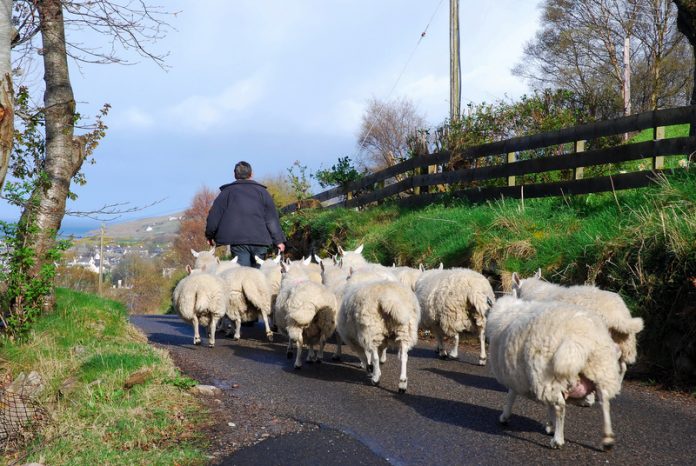 A committee of MPs has published a report calling for the government to reassure farmers and to introduce a new Environmental Protection Act to safeguard UK wildlife
A report issued by MPs today warns that UK environmental protections must not be weakened during or after Brexit.
The Environmental Audit Committee (EAC) is calling on Theresa May's government to introduce a new Environmental Protection Act during Article 50 negotiations to maintain strong environmental standards for the post-Brexit UK.
"Changes from Brexit could put our countryside, farming and wildlife at risk," warned Environmental Audit Committee chair, Mary Creagh MP. "Protections for Britain's wildlife and special places currently guaranteed under European law could end up as 'zombie legislation' even with the Great Repeal Bill."
The Government has said it will introduce a 'Great Repeal Bill' when the UK leaves the EU, but merely copying EU legislation into UK law will not be enough in many cases, and there are concerns that rules could be weakened over time.
'Triple jeopardy' facing UK farmers
The report also outlines what it calls the 'triple jeopardy' facing UK farmers from changes in the UK's trading relationships that will inevitably come about after Brexit. Over 70% of the UK's land area is in some form of agricultural use, and European Union subsidies under the Common Agricultural Policy (CAP) currently make up as much as 50-60% of UK farm income.
"UK farming faces significant risks – from a loss of subsidies and tariffs on farm exports to increased competition from countries with weaker food, animal welfare and environmental standards," Creagh added. "The Government must not trade away these key protections as we leave the EU. It should also give clarity over any future farm subsidies."
It is not clear whether there will be subsidies for farmers after we leave the EU. Any new farm subsidies which the Government introduces to replace CAP should provide a better balance between support to agriculture and environmental protection.
"It was concerning that the Environment Secretary gave my Committee no reassurance that there would be subsidies for farmers after we leave the EU," Creagh mused.
Domestic equivalent to CAP in the pipeline?
The report's release coincided with Environment Secretary Andrea Leadsom's appearance at the Oxford Farming Conference 2017, where she offered little clarity on the future of subsidies after 2020.
"For too long, a bureaucratic system, which tries to meet the needs of 28 different member states, has held farmers back. But now, we have the chance to design a domestic successor to CAP that works for all of you, rather than the entire European Union.
"As we work towards this, it's really important that we've been able to reassure farmers that they will receive the same level of financial support until 2020 – and Pillar 2 payments signed before we leave the EU will be guaranteed for their lifetime."
Leadsom also promised two green papers – one on food and farming, one on the environment – on which a major consultation will soon be launched. On the topic of seasonal workers, a key component of many farming operations, she said:
"Access to labour is very much an important part of our current discussions – and we're committed to working with you to make sure you have the right people with the right skills."