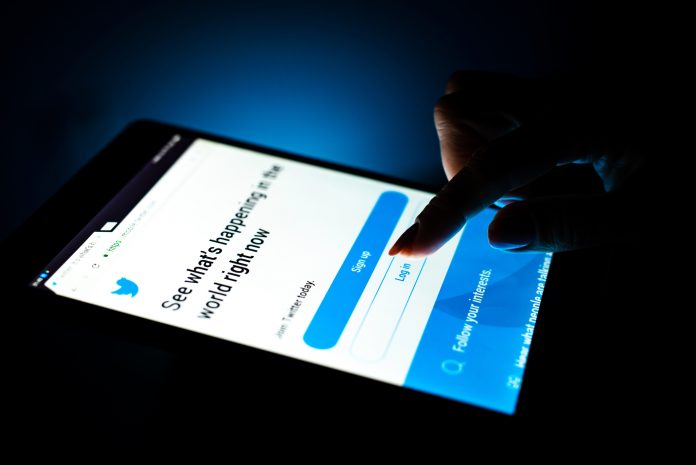 Research examining Twitter opinion about vaccines shows that social media is a considerable factor influencing vaccine hesitancy
Looking at Twitter discourse, including negative and positive sentiment tweets regarding vaccinations, researchers find social media has a connection to rising and falling vaccine hesitancy by region.
Where online sentiment regarding vaccines previews later vaccination rates, this Twitter study finds that the social media app can be considered as a new factor influencing vaccine hesitancy.
"We need to understand vaccine hesitancy and social media's impact on creating and spreading it"
The study, conducted by researchers at New York University, demonstrated that positive sentiment on Twitter about vaccination was followed shortly by increases in vaccination rates in the same geographic area – while negative sentiment was followed, in the same region, by decreases in vaccination rates in the following week.
Vaccination can help end the new variants of the COVID pandemic
The researchers conducted a big data analytics application based on Natural Language Processing (NLP), Sentiment Analysis (SA), and Amazon Web Services (AWS) – allowing them to track several vaccine-related topics as they appeared in dozens of phrases.
The topics included: conspiracy, fear, heath freedom, natural alternatives, side effects, safety, trust/distrust, vaccines companies, established sources, and hesitancy, among others. These topics and related phrases allowed them to attach "sentiment scores" to vaccination, including positive, negative, or neutral.
They also used a commonly deployed dataset, the Institute of Electrical and Electronic Engineers (IEEE) Dataport dataset, which tagged tweets' sentiment scores pertaining to the coronavirus by U.S. geographic location.
The analysed dataset included over 23,000 vaccine-related tweets from March 20, 2021 to July 20, 2021. The researchers also examined state-by-state daily U.S. COVID vaccination data.
Essentially, they used a system to take real-time tweets and identify tweets related to vaccines and classify these by certain themes and provide sentiment analysis, cataloguing tweets as positive, negative, or neutral.
From this, they observed that vaccine hesitancy undermined the impact of vaccination individually and collectively, stating that social media – which increasingly amplifies both information and misinformation regarding vaccination – can affect vaccination rates.
Negative sentiment tweets exceeded positive ones
Once vaccines were available for all adults in mid-April 2021, there was an increase in positive sentiment in certain regions of the U.S., which was followed by an increase in vaccination rate a week later.
Opposingly, however, in regions where there was a downturn in sentiment, a downturn in vaccination rates followed a week later. 
The big data analytics framework demonstrated that in the first several months of the pandemic, and before the vaccine rollout commenced at the end of 2020, positive and negative sentiment toward vaccines was similar, with slightly a higher positive sentiment.
By contrast, after the vaccine rollout commenced, negative sentiment tweets exceeded positive ones.
Social media can help to predict changes in vaccine uptake
Megan Coffee, MD, PhD and a clinical assistant professor in the Division of Infectious Disease and Immunology, said: "We need to understand vaccine hesitancy and social media's impact on creating and spreading it. This is a first step toward creating a barometer to track sentiment and themes related to vaccine hesitancy.
"This method allows us to begin to identify patterns in vaccine hesitancy over time and place. But, it can only monitor, and not influence, vaccine hesitancy, which is constantly changing. More work is needed to build trust in life-saving vaccines and undo the influence of vaccine negativity."
Anasse Bari, a clinical associate professor in computer science at NYU, said: "As the COVID epidemic has placed more of us in front of computers and vaccine hesitancy has shaped the epidemic, we need tools like this one to track and understand social media's impact on vaccine hesitancy for this epidemic and for future epidemics.
"Because vaccination rates were found to track regionally with Twitter vaccine sentiment, a more advanced analytics tool could potentially predict changes in vaccine uptake or guide the development of targeted social media campaigns and vaccination strategies."
Editor's Recommended Articles