Despite governments making net zero commitments, there has been a lack of delivery, increasing the urgency of efficient carbon reduction targets
In its latest report, the government's climate adviser, the Climate Change Committee (CCC), highlights 'major gaps in delivery programmes' for ensuring the UK meets its carbon reduction targets and its net zero commitments. For every moment of delay, opportunities to progress towards net zero and a stronger, fairer, greener economy slip by.
When it comes to ambition and climate commitments, the UK is a world leader. Since the UK became the first major economy to set the net zero target in law in 2019, 135 countries have joined the UK by making net zero commitments.
In terms of realising this goal, however, the UK is dragging its feet. Although promising proposals and commitments are in place for much of the economy, beyond the transport sector there are not yet detailed implementation plans. It's time for words to be translated into action with credible plans and on-the-ground delivery.
One of the most significant policy gaps is domestic energy efficiency
Buildings in the UK contribute 20% of total UK emissions and the majority of this comes from our homes, 57% of which are energy inefficient.[1] As the cost-of-living, energy security and climate crises converge, this is a particular issue. Many people are struggling to pay their energy bills, in part because of heat loss from their homes.
Improving home energy efficiency – through loft, cavity or solid wall insulation and draught-proofing – will significantly reduce emissions, cut reliance on fossil fuels and minimise soaring household energy bills. Yet the UK government's plans still lack the scale and detail of measures required to help people insulate their homes.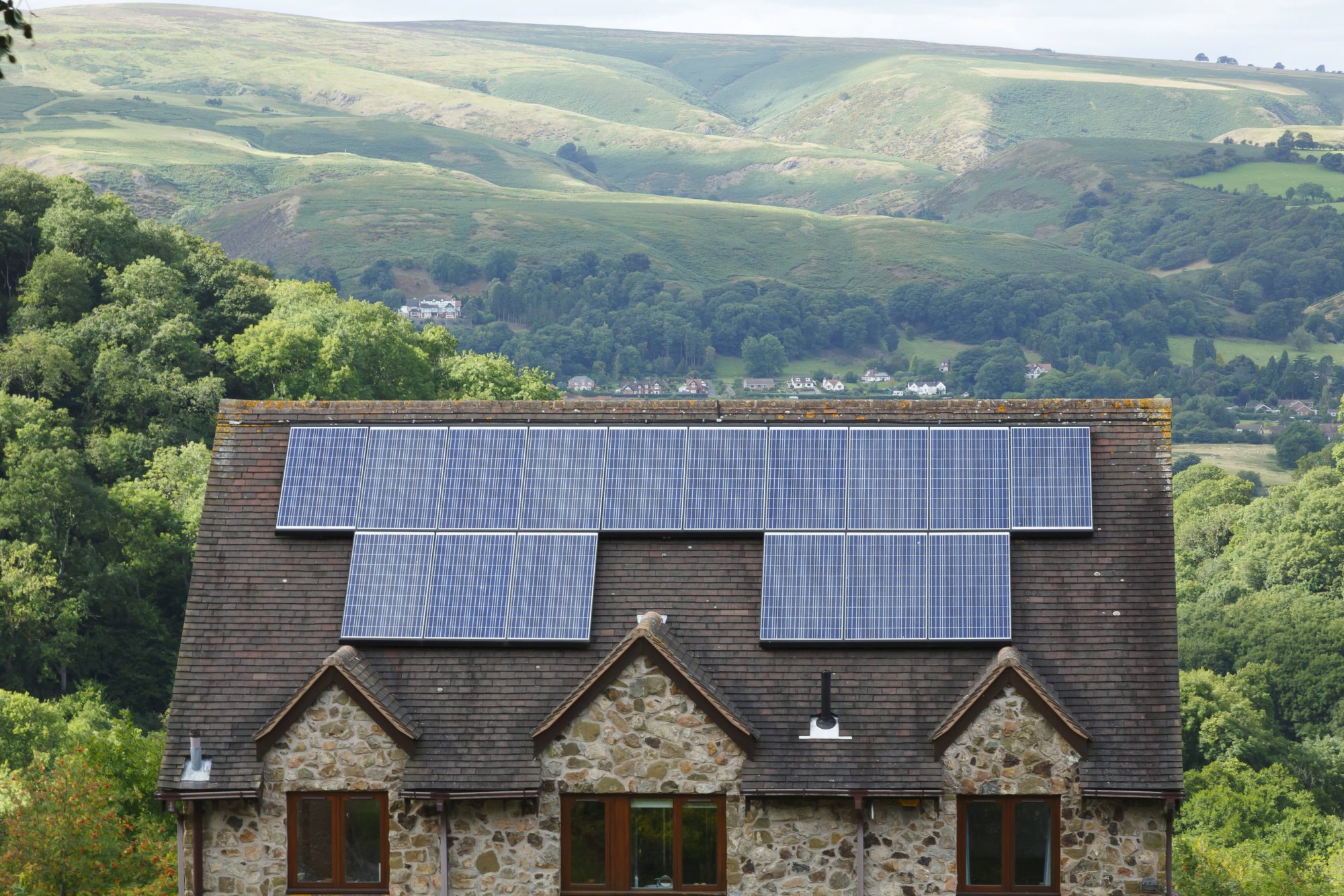 July's Energy Security Bill, for example, makes no further commitments to improving energy efficiency beyond continuing the ECO scheme. This must change, and fast. If we are to reach net zero commitments in time, the number of homes receiving energy efficiency upgrades needs to increase to half a million per year by 2025.
This stagnant situation is also damaging confidence among professionals involved in home energy efficiency. The Energy Institute's new survey shows that during the past year, professionals' confidence in the UK's ability to meet its net zero commitments has dropped, as a result of perceived policy gaps in areas including energy efficiency. A long term environment policy is required to provide certainty to the industry and confidence to investors.
What are three energy efficiency actions the government should take?
To turbocharge domestic energy efficiency, there are three actions the government should take. First, significant policy gaps must be filled. Through both incentives and regulation, legislation should be put in place to ensure owner-occupied homes achieve an Energy Performance Certificate (EPC) rating of 'C' or above by 2035. Private rented homes will need to reach this standard within the next decade. To accelerate change and help property owners cover upfront costs, accessible green finance options should be available for retrofitting.
Other important gaps include plans for skills and training to ensure supply chains can match demand. On low carbon heat, the key policy gap is in optimising the market and removing barriers to uptake, including rebalancing energy pricing so that the benefits of heat pumps are reflected in household bills.
Secondly, the government needs to introduce a free, comprehensive and impartial advice service for all households in England – such as is available elsewhere in the UK – to help people make low carbon choices that will cut both their emissions and bills. Currently, a key barrier to the retrofit process is understanding which measures should be installed and when and such a service will play a crucial role in driving uptake of measures.
The third action is greater support for SMEs, as highlighted in a new Energy Saving Trust report commissioned by the CCC. These businesses account for around a third of overall carbon emissions and are facing soaring bills because they are not covered by the price cap. Small businesses need a considered, overarching plan to tackle energy demand, energy efficiency and the transition to renewable energy.
Addressing their common challenges – particularly upfront financing, time and knowledge constraints – will require cross-departmental policy making and a clear regulatory timetable. That way, SMEs will be able to respond to upcoming regulations with the appropriate planning and investment. To reduce costs and risks, the government should establish firm dates for future low carbon standards as a priority.
The challenges ahead are considerable but the alternative is unthinkable
The Intergovernmental Panel on Climate Change's reports have made it clear – we are at a crossroads. If we want to secure a liveable future, we must make rapid, widespread and systemic changes now, beyond targets. The benefits of doing so are well recognised. Energy efficient buildings put money back into the economy through bill savings for households and, improve public health and support a high skill, high wage economy. Taking the actions outlined here would improve our energy security by reducing reliance on volatile global gas markets.
The window is closing to turn pledges into practice, and we are currently missing the mark.
[1] https://www.theccc.org.uk/publication/2022-progress-report-to-parliament/
This work was provided by Stew Horne, Head of Policy, Energy Saving Trust.
Editor's Recommended Articles