Adrian Polak, Product Manager at Endo Enterprises, showcases their multi-award-winning innovative energy saving products EndoTherm and EndoCool – Jump-start your race to 'net zero' with HVAC's best kept secret weapon
As we emerge out of the COVID-19 pandemic, countries, businesses and people worldwide are looking at ways to build back better and greener with climate change and sustainability at the top of the global political, social and economic agenda.
Whilst there is no single answer or 'silver bullet', these innovative products are simple and low-cost to install and can complement other renewable, energy saving and sustainable technologies and solutions as part of a holistic 'net zero' carbon plan and go some way to hitting sustainability targets.
Water, water everywhere but can we improve its ability to deliver energy?
Water has proven itself to be an efficient, inexpensive and available resource in HVAC design ever since Roman times. Endo Enterprises based in Warrington, UK, have been developing sustainably green chemistries to enhance the power of H2O in all closed wet heating and cooling systems. This new understanding of fluid science presents a gift to those who wish to reduce carbon emissions without changing the infrastructure of any building.
EndoTherm is a unique multi-award-winning energy saving additive for wet heating systems – independently proven to save up to 15% on heating costs, improving the overall efficiency, performance, maintenance and life expectancy of heating systems and their assets.
Used by some of the largest property portfolios and FM companies in the UK, US and Canada, EndoTherm is dosed at 1% of system volume and works by changing the physical and thermal properties of water to improve the heat transfer efficiency and performance of wet heating systems.
Reducing C02 in all building types
No two buildings are the same yet EndoTherm is scalable to work in all types of domestic, commercial and industrial wet heating systems. The protected formula is a chemistry that is non-corrosive, non-hazardous, stable, inert, organic substance that is easy to install with zero disturbance or system shutdowns and becomes carbon neutral in less than a day.
EndoTherm has been proven to increase the difference in temperature in wet heating systems; heating water up quicker, increasing heat transfer of heating mediums, reducing heat loss in pipe runs, maintaining room temperatures for longer and lowering water return temperatures. This, in turn, reduces the number of boiler cycles and creates improved conditions which allow the heating system to be more reactive to changes in heat demand, operate more efficiently and save energy.
Installed in over 100,000 buildings worldwide, EndoTherm is verified by the Energy Saving Trust and has received industry recognition by CIBSE and a host of HVAC awards. Several government funded heating and energy saving schemes in the UK and North America now specify EndoTherm and it is specified in various framework agreements and statements of work.
Independent testing on new fluid science
EndoTherm has been independently tested and approved for energy saving, efficiency and performance, for reducing carbon emissions and carbon footprint, as well as for compatibility with inhibitors and for corrosion against all metals and rubbers (EDPM) according to British/EN/BSI/ISO standards by UKAS accredited Enertek International (an independent ISO17025 Test House) and BuildCert approved laboratories as well as its effects on surface tension, turbidity, viscosity and pH. EndoTherm has been tested to all these standards and, when dosed at 1% of system volume, is safe and environmentally friendly to use.
In addition to the plethora of independent testing and extensive research already completed, further detailed academic work is currently being undertaken at the University of Chester, building on the energy-saving product work done by the University of Leeds (Fluid Dynamic and Thermodynamic theory) and the University of West Scotland (Chemical analysis), to write a number of peer-reviewed white papers. This involves very in-depth mathematical modelling to see how EndoTherm influences the boundary layer fluid dynamic characteristics and, thereafter, the boundary layer thermodynamic properties. This will, in turn, determine the precise mechanism(s) by which EndoTherm improves the overall heat transfer coefficients and saves energy (ongoing as part of a Master's Degree and PhD project).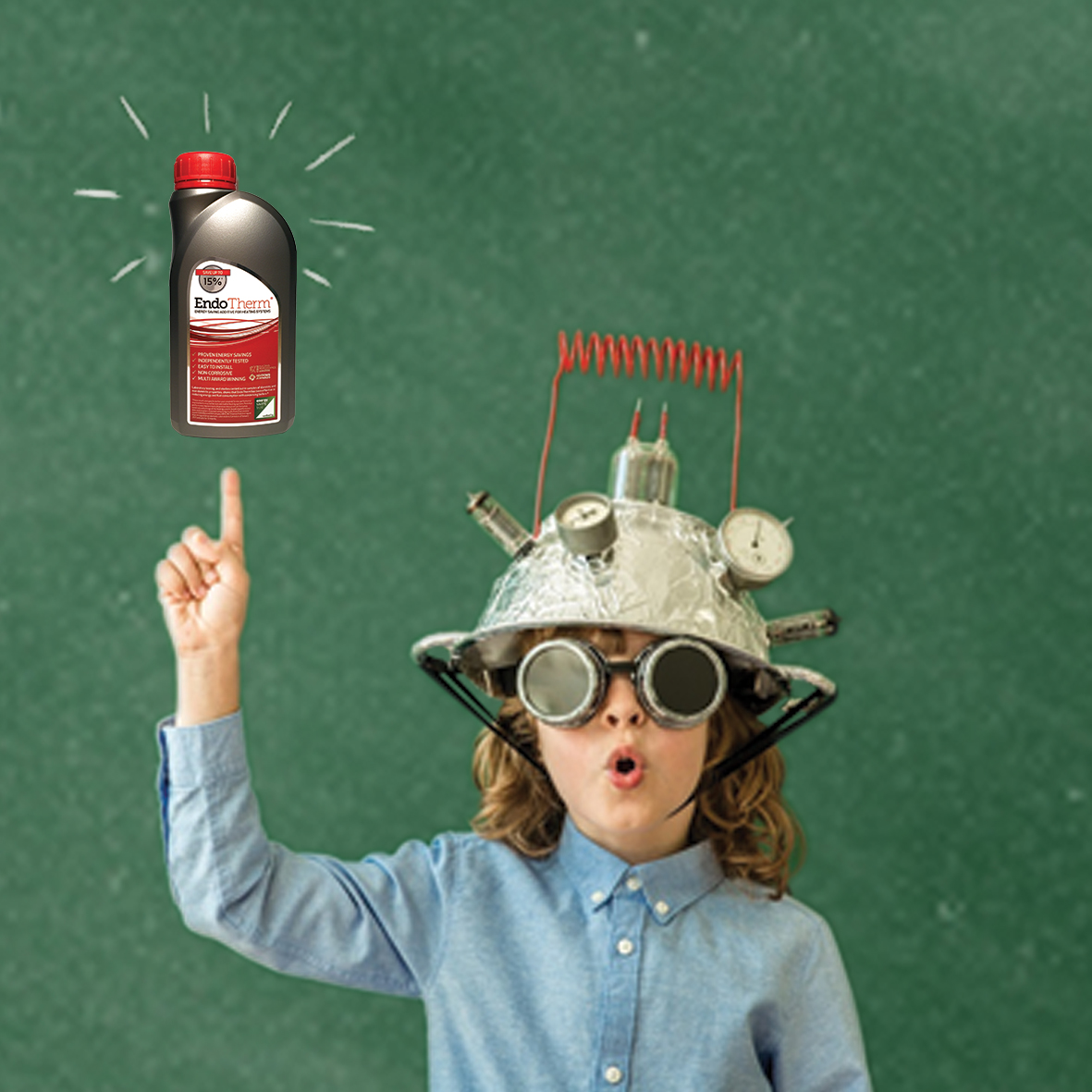 New uses in cooling systems
There is no doubt that there are many further industrial uses of this chemistry still to be discovered. Endo welcomes any approach from interested parties towards that end. In that regard, 2020 saw the launch of EndoCool. Powered by the same chemistry in EndoTherm it is used in secondary chilled water circuits of wet cooling systems. Several successful applications worldwide and further studies confirm that EndoCool's performance is the same as that of EndoTherm (i.e. the change the products make to water is temperature agnostic).
Like with EndoTherm, EndoCool works by changing the physical and thermal properties of water to improve the heat transfer efficiency and performance of wet cooling systems.
EndoCool works to cool down chilled water systems quicker and reach set temperatures faster, reduce chiller run times to maintain thermostatically controlled temperatures, reduce chiller approach temperatures (between condenser and chilled water loop), reduce compressor workloads, pumping loads and pumping conditions, increase the difference in temperature between flow and return temperatures and work synergistically with or without glycol antifreeze, as well as improve chiller system efficiency, performance and save energy.
Now is the time for action…In the current climate, the SECR angle on using EndoTherm and EndoCool is certainly on point. Private and public sector companies and organisations can reach for EndoTherm and EndoCool energy-saving products as an immediate solution, with no capital outlay, towards making significant energy savings and substantial reductions of carbon emissions, as part of their strategy for decarbonisation and their transition to a more sustainable future.
Please note: This is a commercial profile
© 2019. This work is licensed under CC-BY-NC-ND.
Editor's Recommended Articles