Carl Morris, Principal of Carfax College and Co-Founder of The Online School, discusses why a new teaching approach is needed in the classroom if we're to unlock students' talents and passions from an early age
Pedagogy expert David Thornburg once said, "If we keep doing what we're doing, we'll keep getting what we got". If we keep teaching the way we're teaching and never rethink traditional classroom designs or reinvent our teaching approach, how will we equip young learners for a rapidly evolving future and a world we can't predict?
This vision is backed up by a recent HMC report that found current schooling systems were "Failing to develop the breadth of skills and competencies young people need to thrive in the 21st century." The report also mentioned, "The challenges schools face and the framework within which they operate are very different from when GCSEs and A-levels were first designed."
"It's not just about the grades but the broader experience of learning and participating. We're looking for problem solvers with curiosity"
PWC's 2021 research paper with UK employers unearthed that whilst A-levels are essential in their recruitment process, lack of preparation for the world of work is more critical.
Skills such as time management and communication rank among the biggest recruitment challenges, and 11% of them say young people's digital and tech skills are not up to scratch.
Laura Hinton, PwC UK's Chief People Officer, said, "It's not just about the grades but the broader experience of learning and participating. We're looking for problem solvers with curiosity." So how does this all start with the primary school classroom?
Utilising social media platforms to innovate teaching
We know that lecture-based classrooms stifle the attention span of children. Children need to be given tasks that engage them and honour their unique way of learning, rather than just putting this down to an inherent poor attention span, which is the critical element.
Schools worldwide are innovating their teaching approaches in education and inspiring children to learn, utilising emerging technologies such as education platforms, including TikTok, YouTube, Metaverse, Web 3 and Blockchain, to transform a traditional classroom into creative digital spaces. EduTok has long been a trending hashtag on the leading social media platform TikTok, yet very few accredited institutions produce these viral educational videos.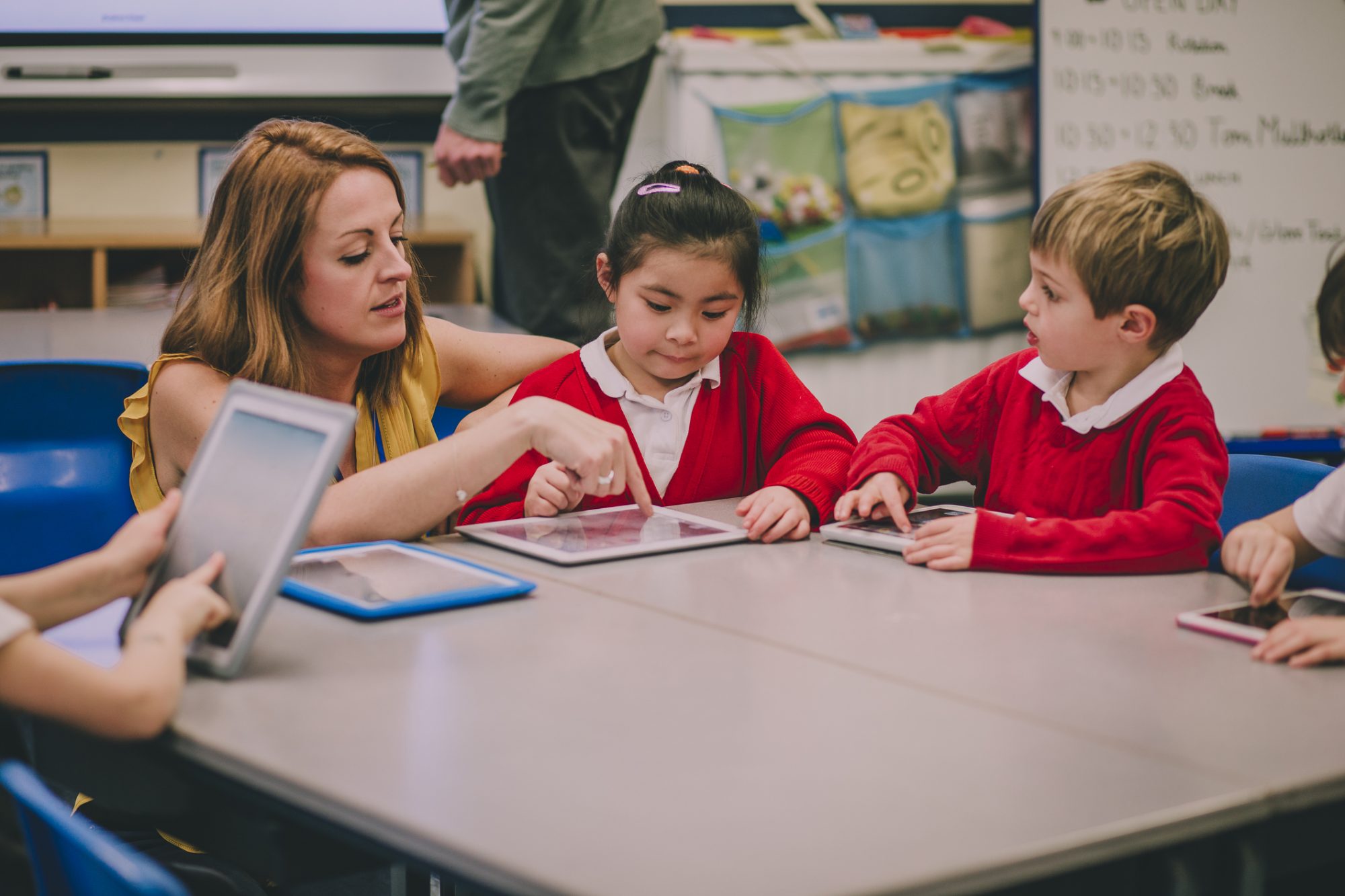 Researching digital learning spaces as a teaching approach led me to Thornburg's Learning Spaces. Back in 1999, he said: "The 21st-century classroom will be wherever the learner has located a room at a school, on the bus ride home, in the park, at a museum, or on the playground.
Traditional tools (e.g., books, pens, and paper) will co-exist with the high-tech tools of the telematic era that is still in its infancy. The teacher's role will be that of co-learner, an expert guide who helps students navigate the explored subjects but is open to new discoveries and pathways along the journey."
Reimagining learning spaces
Thornburg outlines his four learning models: the traditional "campfire," or lecture-based design; the "watering hole," or social learning; the "cave," a place to quietly reflect; and "life"—where ideas are tested with a project-based approach to learning incorporating technology into education to teach students how to think creatively.
We must build a new learning environment
Using this with Thornburg's learning model, Eric Mazur, a Physics Professor at Harvard University, describes stumbling across an approach he developed known as peer instruction. Struggling to explain something to his students, he said, "Why don't you discuss it with each other". And something happened that I had never seen before. The whole classroom erupted, and in just two minutes, they had figured out what the correct answer was."
Building for tomorrow
Educators and schools are creating new and exciting ways to teach and inspire students from an early age by utilising technological tools and applications. However, to equip learners with the necessary skills and knowledge to succeed in a rapidly evolving future and a world we cannot predict, we must do more than imagine what could be; we must build a new learning environment.
Editor's Recommended Articles