Following school closures due to COVID-19, schools need to reopen with safer designs in mind to protect students and help them attain an education
According to UNESCO figures, 94% of the world's student population — almost 1.6 billion learners — were impacted by school and university closures due to the COVID-19 pandemic. Until today, more than 800 million students worldwide still suffer from complete or partial school closures.
As most students find it hard to access connectivity and lack the digital tools and skills required for remote learning, the education system awaits the real-world response from the design domain, states Liviu Tudor, President of the European Property Federation.
While COVID-19 and the ensuing lockdowns have been billed as a 'great equaliser', affecting people regardless of their age, economic status, and gender, the reality has been much different. The experience was perceived differently from person to person, not just in dealing with the waves of infections but in experiencing the levels of associated disruptions.
While most working professionals were either working from home or under furlough schemes, children and, in turn, single parents were amongst the worst affected. Confined to their homes for months and forced to learn their lessons virtually, children have been deprived of the true learning experience and enjoyment, while parents had to deal with childcare often at the expense of their work.
100 million kids are failing to meet the required level of reading literacy
Against the background of a lasting halt of learning worldwide, students and kids also ran a greater danger of losing out on their future. Recently, UNESCO's research demonstrated that school closures have resulted in more than 100 million kids failing to meet the required level of reading literacy. The threat of gender inequality also reared its head amid school closures as many girls were increasingly exposed to gender-based exploitation. Addressing the worsening situation of learning gaps and the long-term danger it carries are among the urgent concerns that need to be addressed.
The pandemic has made it clear that we cannot continue to operate as usual – we need a new way of thinking and philosophy, especially when it comes to designing our lives and livelihoods. Central to this is creating a safe environment for everyone, as we spend most of our time indoors – at home, in the office, or in school.
We came to terms with the reality not too long into the onset of the pandemic. Back in April 2020, as schools and offices were shut and towns and cities were thumped into an eerie silence, it was clear that our industry would be greatly affected if we did not re-establish confidence. I firmly believe that establishing trust with people worldwide needed measured scientific thinking and not a marketing campaign.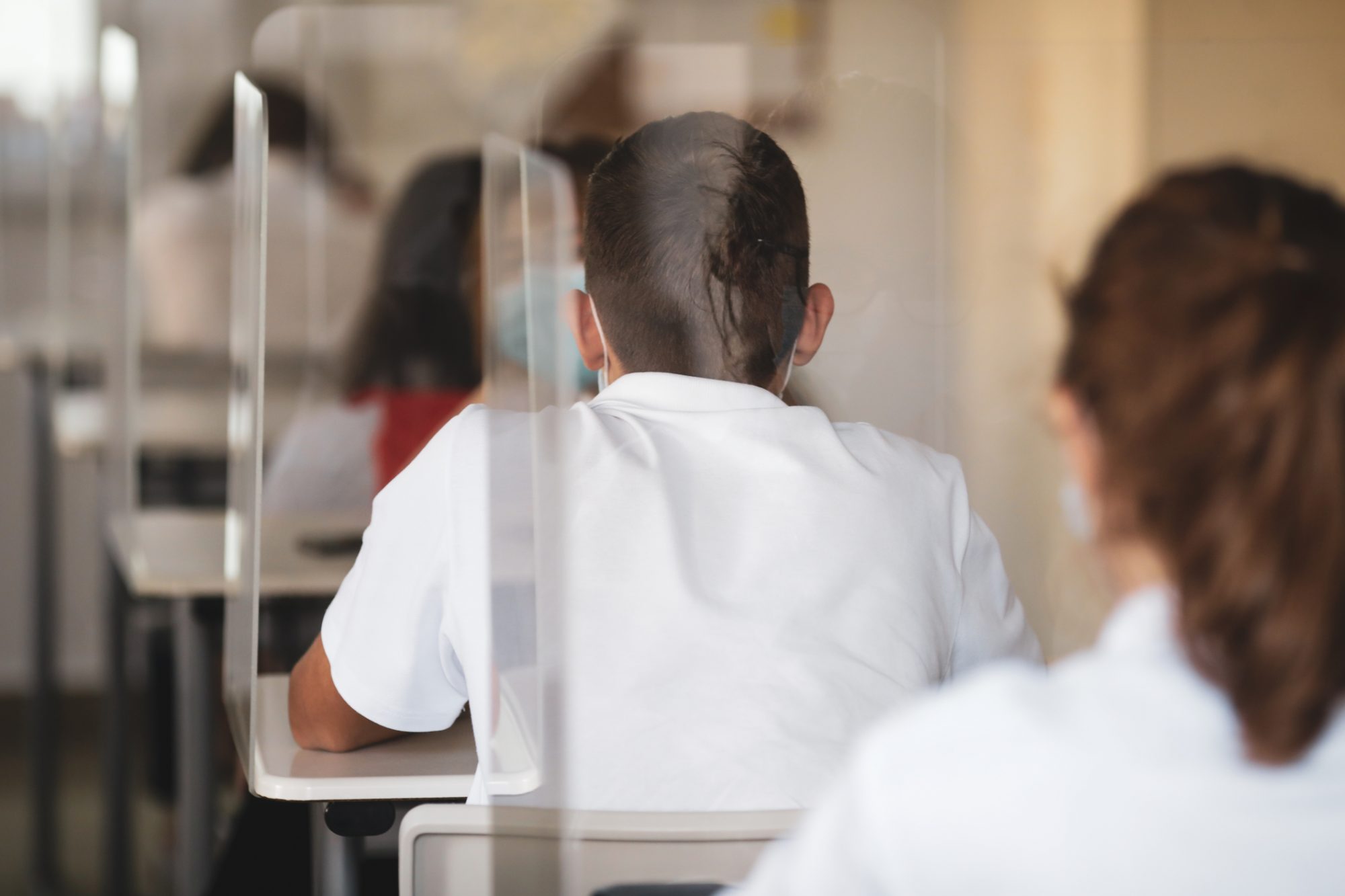 The Immune Building Standard™
We immediately set to work, investing 1 million Euros into R&D to develop and deliver a scientific response to creating a safe indoor environment for people around the world to adopt quickly. This resulted in the Immune Building Standard™ (IMMUNE™), developed with an international team of experts in health, technology, architecture, constructions, engineering, and facility management, as a blueprint to improve the immunity of office buildings against health risks.
Since then, the IMMUNE™ standard has gone on to be adopted and implemented by offices and residential complexes around the world and has now been adopted at St Catherine's Business School in Athens.
As schools have re-opened in September, where children from across households once again mix, many parents and teachers are rightly concerned about the possibility of COVID cases flaring up and once again impacting education. This is particularly concerning as we are headed into the winter months.
Minimising the impact of potential bacteriological threats
It is paramount that we do not get back to lockdowns or isolations while at the same time limiting flare-ups of the disease. Therefore, as demonstrated by the IMMUNE™ Standard, we need to re-design the indoor environment to be capable of not only preventing the spread of infections but ensuring that it does not intervene with the normalcy that the world clings to.
A scientific response to this would mean better ventilation, installing air and water purification, bio sanitisers and self-cleaning mechanisms, anti-microbial paint, and robust monitoring of various factors, including air quality and humidity. The IMMUNE™ certified building usually has over 130 such measures and is therefore well equipped to efficiently prevent and fight against health risks, minimising the impact of potential bacteriological or toxicological threats.
The cost of implementing these measures is usually 1% of the total value of the property – a negligible investment towards ensuring safety and security on the long term.
As schools re-open this year, they do not need a massive overhaul, they just need the right intervention to ensure a safe environment and get learning back on track.
This piece was written by Liviu Tudor, President of the European Property Federation.
Editor's Recommended Articles