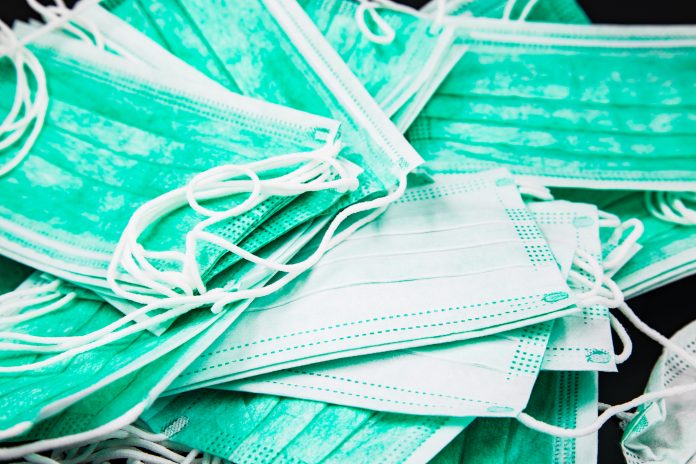 As part of the Greener NHS programme, NHS Digital has set out its sustainability pledges to help reduce the organisation's emissions down to net zero
Following the COP26 climate summit in Glasgow this month, NHS Digital has pledged in a report to reach carbon net zero to help reduce the environmental impact of its services, aiming deliver on its goal of becoming the world's first net zero health service.
As the biggest employer in the UK with over 1.3 million staff, NHS emissions currently account for 4% of England's total carbon footprint.
NHS Digital announced its commitments to becoming a net zero organisation by providing leadership in adopting sustainable digital services – including the establishment of a cloud centre of excellence that will support the shift to more resilient and sustainable cloud hosting arrangements, and finally, providing support NHS staff to take action to achieve net zero.
They have pledged that the emissions the NHS controls directly (the NHS Carbon Footprint), will reach net zero by 2040, with an ambition to reach an 80% reduction by 2028 to 2032.
Following this, for the emissions they can influence (the NHS Carbon Footprint Plus), will reach net zero by 2045, with an ambition to reach an 80% reduction by 2036 to 2039.
"Requiring action across every part of the NHS"
Moving towards net zero emissions for a system as large as the NHS will be a huge endeavour. How and when the NHS is able to reach net zero will be established at an NHS Net Zero Expert Panel, reviewing nearly 600 pieces of evidence submitted to the NHS, to conduct extensive analysis on net zero tactics.
National government action to decarbonise electricity, transport and supply chains will also contribute to the ambitions of the NHS and will be included in the analysis.
Patrick Clark, NHS Digital's Associate Director of Core Infrastructure Services said: "We've already made some positive steps towards reducing our impact on the environment and our Corporate Sustainability Programme is now developing a comprehensive Sustainability Strategy for the organisation.
"This will map out how we can successfully become a net zero organisation and contribute to making the NHS more sustainable and resilient. We are encouraging everyone in our organisation to play their part in helping the NHS minimise its impact on the environment and maximise its resilience for the future."
The initiatives pledged include reducing air pollution and improving local environments, using low-carbon materials in their hospitals – of which are to be upgraded hospitals to meet the Net Zero Carbon Hospital Standard – as well as energy monitoring and control, including the use of artificial intelligence.
This use of energy monitoring could contribute up to 2.3% of the total required reduction in carbon emissions, with an upfront investment of £259 million paid back within two years, and a net annual saving of £120 million once all interventions are implemented by 2034.
As well as this, the report highlights the use of on-site renewable energy and heat generation, with improved building insulation, lighting, and heating.
Transitioning to lower carbon vehicles and promoting more sustainable methods of travel, the NHS aims to reduce unnecessary journeys and enabling healthier, active forms of travel such as cycling and walking.
Through this initiative they are to ensure all vehicles purchased or leased are low and ultra-low emission and fit the government standard on energy-efficient, low polluting vehicles.
Finally, another pledge created was to use resources more efficiently. While over 1.4% of supply chain emissions are due to single-use devices, some of which could be refurbished and reused, saving the NHS both carbon and money.
This also includes lessening their use of single-use plastics in the medical industry and potentially shifting to reusable alternatives.
"Achieving a net zero UK economy would result in significant health benefits"
Editor's Recommended Articles