Ogel IT was formed in 2012 with the goal of helping organisations establish flexible, secure and cost-effective IT services
Ogel IT Ltd. is an SME based in Stevenage with a wide customer base spanning private and public sectors across the UK.  For years we have been providing flexible, secure, and cost-effective IT services by helping our customers understand their business requirements, and then designing and delivering solutions that's right for them – making their vision a reality.
As an agile operation with a client centric approach, we are proud of our ability to build strong, trusting client relationships, instilling confidence that our expertise will provide the best possible solutions for their operation, at the best price. With our vast experience in delivering fully managed and professional service engagements, we work in partnership with our customers to transform their digital facilities by providing access to additional capability and proficiency.
We can help you make the right decisions at the most appropriate pace for your business.
"The mission of Ogel IT Ltd is to be one of the country's leading organisations for providing effective IT services.  Using our highly capable and specialised team with years of experience, to provide our customers with solutions that will benefit their businesses and propel them into the future."
Our interest is in keeping you connected to your strategic objectives and business priorities by solving your challenges and pain points, and leveraging technology to do so, all while enhancing the customer experience.
Don't just accelerate your migration.  Accelerate your transformation.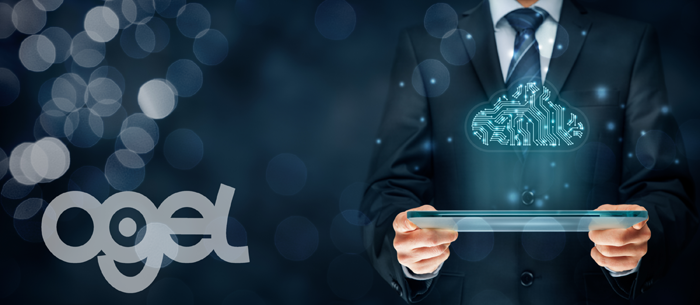 Service catalogue
Growing organisations are in constant change, impacted by customer demand, changing needs and evolving technology, and the drive to utilise cloud and "off the shelf" technologies has fundamentally changed the way that organisations procure IT services and systems, and with that, the role of system integrators has changed too.
However, the constant evolution of Cloud platforms and making full use of them can prove challenging for some in-house IT teams.  Our helpful guidance and cutting-edge cloud services remove complexity and risk – How can we help you?
Windows 10 Migration– Our Windows 10 end user compute provision implements automated patching by using a targeted deployment model which ensures all devices on the system maintain a high level of compliance.  Combined with our VPN offering we are able to support low latency connections to cloud services direct from endpoints without compromising the security or integrity of end user devices, providing the best experience for remote and mobile workers.
We provide a fully managed Windows 10 build that aligns to NCSC guidance and that has been independently assessed from a security perspective by a CHECK accredited partner.
Simplified Management– We simplify the deployment and management of packaged software by integrating with third party software update catalogues to streamline the process as much as possible.  We adopt a role-based access control model early in the engagement and all solution and services deployed must conform to ensure a consistent and well structure permission model is adopted across the board.
Cloud Hosting Adoption– We can help you assess your existing workloads, design and architect your target environment and migrate services to the most suitable resource types, whilst making full use of the capabilities and features provided by the Microsoft Azure cloud hosting technologies.
Flexible Support – We provide tailored support services to meet the needs and flexibly sought by our customers. Encouraging organisations to take a more active role in daily support of their services and running workshops to bring our customers up to speed with the latest technology available, ensuring they feel confident in moving forward.
Shared Networks– Our network services are designed with security and usability in mind and provides simple to manage network services that delivers a straightforward and reliable experience for the end-user.
GCloud 12 Supplier – We offer several services through the Digital Marketplace (G-Cloud 12), providing a faster and cheaper way to purchase services when compared to entering individual procurement contracts.
Technology Services 3 Supplier – Offering end user device design, delivery and operational management services.
Customer Service
We are committed to service excellence and are empowering our people to deliver it.  We pride ourselves on being reactive and proactive to our customer needs all while providing a friendly and attentive service, as well as maintaining and exceeding levels of customer and employee satisfaction.
We are a small operation with big capabilities, never becoming complacent around our customer needs.
Planning ahead to enhance your experience and deliver world class services is one of the main reasons we have such a high customer retention rate.
Expertise
Our subject matter expert professionals combine their vast industry experience with specialised, state-of-the art skillsets making for an unmatched team to have working on your project.  Their passion and dedication to find the best industry-tailored solution for every client is what sets Ogel IT's team apart from the rest.  This coupled with a dedicated delivery team and desk side engineers who prioritise your business, you can be assured you are always in the right hands.
Our employees are the keystone of our competitive edge.