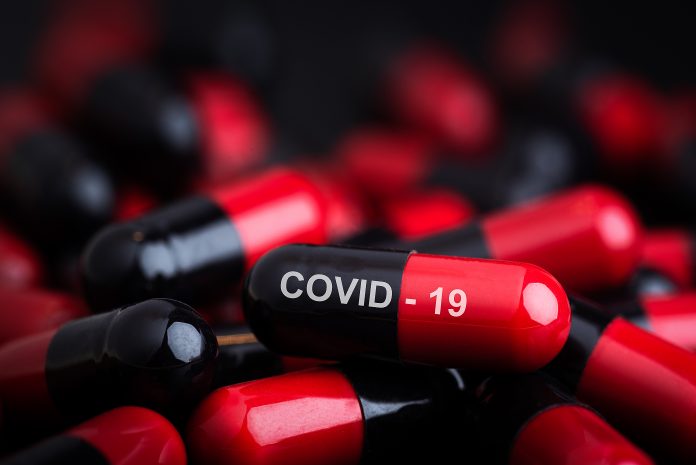 Pfizer has announced that its antiviral pill, PAXLOVID, is 89% effective in reducing COVID-19 hospitalisation and death
Based on an interim analysis of the Phase 2/3 EPIC-HR study, PAXLOVID has been found to significantly reduce hospitalisation and death.
The randomised, double-blind study included 1,219 high-risk patients with COVID-19.
The results showed an 89% reduction in risk of COVID-19-related hospitalisation or death from any cause.
Only 0.8% of the study participants who were given PAXLOVID were hospitalised, compared with 7% who were given a placebo pill.
Patient deaths
Seven of the patients given the placebo died compared to none in the group given the pill.
When treated within five days of presenting symptoms, 1% of those who were administered PAXLOVID ended up hospitalised, but none died. However, 6.7% of the placebo group were hospitalised and 10 of them died.
Health and Social Care Secretary
"If approved, this could be another significant weapon in our armoury to fight the virus alongside our vaccines and other treatments, including molnupiravir, which the UK was the first country in the world to approve this week," Health and Social Care Secretary Sajid Javid said.
"Today's news is a real game-changer in the global efforts to halt the devastation of this pandemic. These data suggest that our oral antiviral candidate if approved or authorised by regulatory authorities, has the potential to save patients' lives, reduce the severity of COVID-19 infections, and eliminate up to nine out of ten hospitalisations," said Albert Bourla, Chairman and Chief Executive Officer, Pfizer.
"Given the continued global impact of COVID-19, we have remained laser-focused on the science and fulfilling our responsibility to help healthcare systems and institutions around the world while ensuring equitable and broad access to people everywhere."
Mikael Dolsten, MD, PhD., Chief Scientific Officer and President, Worldwide Research, Development and Medical of Pfizer, said: "We're thankful to all of the patients, investigators, and sites around the world who participated in this clinical trial, all with the common goal of bringing forth a breakthrough oral therapy to help combat COVID-19."
Editor's Recommended Articles