Kamal Khera, Canada's Minister of Seniors, looks at what measures we can take to support Canada's aging population during the cost of living crisis
Canada's aging population have contributed so much to building our country and that's why we need to ensure they can retire with dignity and respect.
Seniors are the fastest-growing demographic in Canada and are projected to make up a quarter of the population by 2051, and it is more important than ever that we put in place the measures necessary to ensure that they have access to the services, knowledge, and resources they require as they age.
What is the country doing to prepare for Canada's aging population?
Our government has taken a number of actions to meet the evolving and diverse needs of seniors. In recent years, we focused on promoting social inclusion and safety, supporting aging at home, and making life more affordable.
Being able to respond to the unique needs of seniors, means you have to include them in the conversation.
For over a decade now, the National Seniors Council (NSC) has been a key platform for seniors to voice their concerns to the government on issues such as social isolation, elder abuse, financial security, and participation in the labour force.
The NSC is currently exploring additional measures to support seniors who wish to age at home and remain in their communities for as long as possible, including a possible aging at home benefit.
Each year, the New Horizons for Seniors program empowers over 3,000 organizations across the country which offer hands-on activities that allow seniors to stay active, expand their social network, and engage in learning experiences.
Additionally, through our Age Well at Home Initiative, we support seniors to age in place by funding organizations that provide practical services like meal deliveries, housekeeping, yard work, and snow removal, as sometimes seniors just need a little bit of support to age within their homes.
But we won't be ready for Canada's aging population if we don't work together, learn from each other, and share best practices and innovative ideas.
Forums such as the Federal, Provincial and Territorial Ministers Responsible for Seniors and the United Nations Open-Ended Working Group on Ageing are all the more relevant to ensure seniors can continue to count on their governments.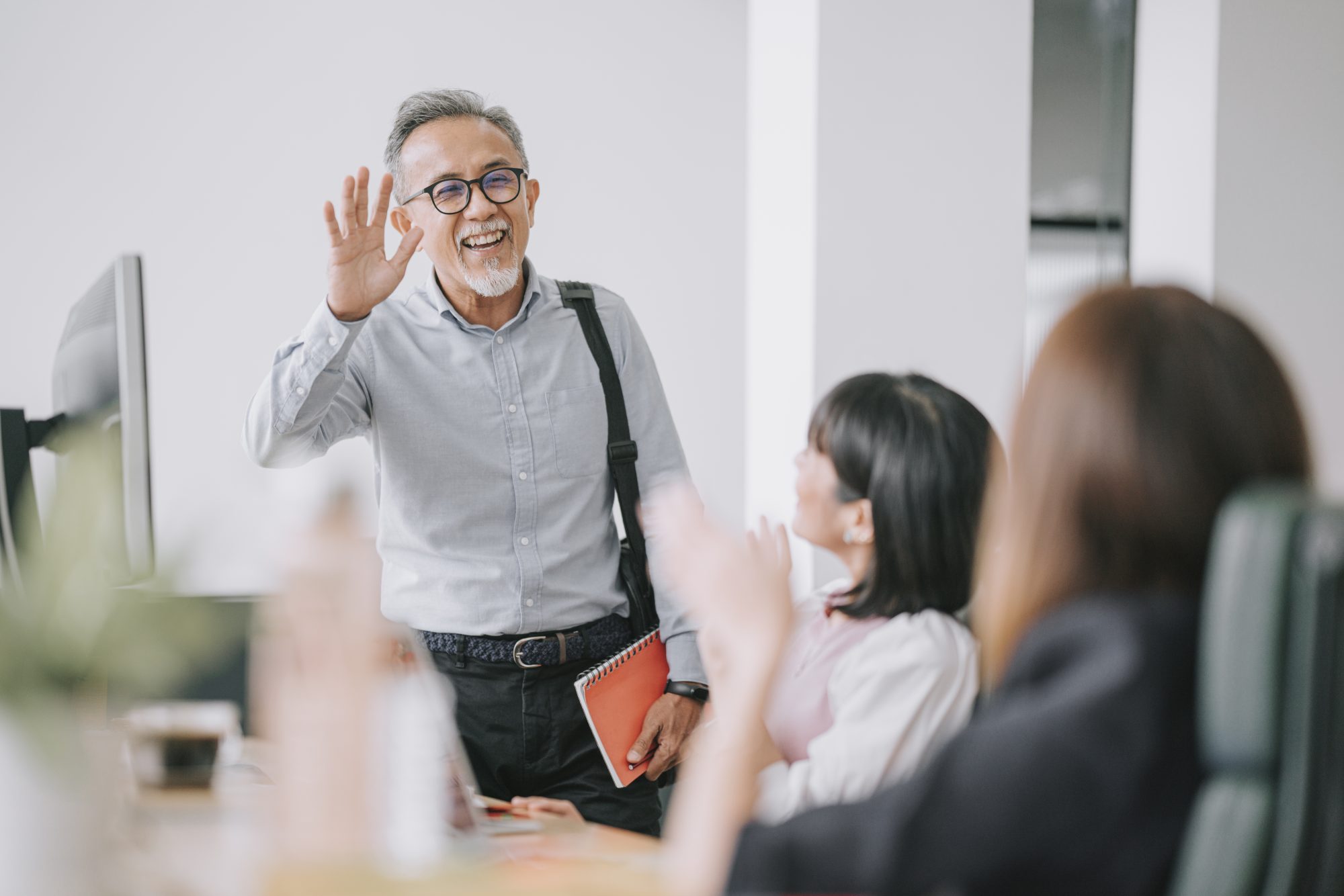 Seniors are struggling in face of the cost of living crisis
As we age, life becomes more expensive and seniors often face the rising cost of living. At our end, we are committed to providing targeted support to the most vulnerable seniors.
Our efforts have included restoring the age of retirement back to 65 from 67, increasing the Guaranteed Supplement Income (GIS) for nearly 900,000 low-income single seniors, and a 10% permanent increase in the Old Age Security for seniors aged 75 and above. These measures have already lifted 45,000 seniors out of poverty by putting hundreds of dollars back in the pockets of seniors.
But we are not stopping there. In Budget 2023, we are doubling down on our support for seniors. Our new grocery rebate will provide seniors with more money to cover their grocery expenses, and our new Canadian Dental Care plan will give them access to much-needed dental care.
We are also expanding automatic income tax filing to help more seniors access critical support like the GIS. Additionally, we are cracking down on predatory lending, particularly those who take advantage of the most vulnerable people in our communities, including seniors, by offering them high-interest rate loans.
Home care, community care services & health care
Being ready for Canada's aging population also means repairing our healthcare system, and preparing it for the future.
No senior should have to worry when they access health care services. Through Budget 2023, we are making historic investments in healthcare, close to $200 billion over 10 years, to support provinces and territories to improve health care services across the country.
And unfortunately, aging in place is not always an option. Yet, seniors should always be able to live in dignity, comfort, and safety, regardless of where they reside.
That's why through Budget 2017, we are making historic investments in home and community care representing $6 billion over 10 years.
Since 2020, we have also taken action to raise the bar in long-term care (LTC) homes. We recently welcomed new national LTC standards and we are investing $4 billion to support provinces and territories in their efforts to improve LTC in their jurisdictions. By working on a Safe Long-term Care Act, and supporting Bill C-295, we aim to truly protect seniors from abuse and neglect.
Those are important steps in helping ensure safe, respectful, and high-quality care for seniors across Canada, and best support whatever decision Canadians make regarding their health and well-being.
Working together toward the future
Seniors' needs and realities are multiple and complex. But this growing aging population also presents us with opportunities.
It is up to us to seize them to ensure that seniors in Canada can age healthy, and remain engaged members of our communities. It takes a village to raise a child, and it takes a community to take care of a senior.
The future is bright if we work together!
Editor's Recommended Articles