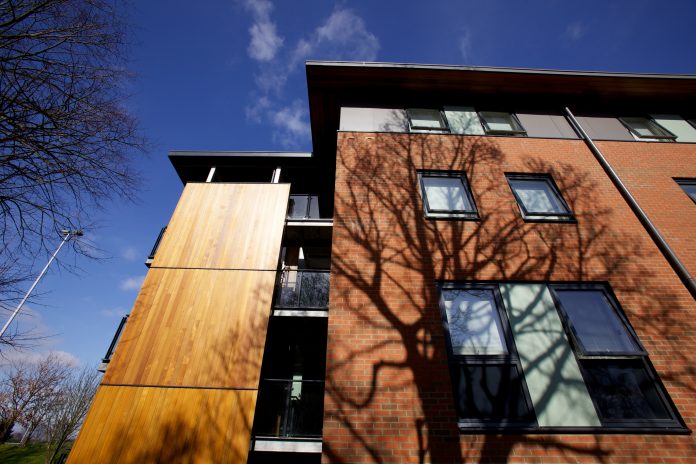 A student accommodation search engine has today announced that it will award a Quieter Hall accreditation badge to student halls, in an effort to meet student culture changes
Universities and student cities have seen a surge in demand for quieter halls of residence in the past year– from students including athletes who focus on their sleep, those with a focus on wellbeing, or those who simply prefer not to live amongst the hustle and bustle of the student party environment.
The first national rollout of such a plan to help students, Mystudenthalls.com has today launched a Quieter Halls badge of accreditation on qualifying properties- with criteria developed in partnership with student wellness expert, Dr Dominique Thompson. Halls in the accommodation search engine's listings which meet nine compulsory criteria, that demonstrate provisions toward quieter living, are clearly labelled with the Quieter Halls badge.
The criteria takes into account provisions around space, sound and general resident guidelines, and includes noise policies, accommodation of specific requests for quiet rooms and living areas and a quiet surrounding area of the accommodation building.
One of the first properties to display the badge is the Student Castle accommodation in the heart of major student hub, Edinburgh- with further accommodation operators across the UK registering their interest in making changes to their sites, in order to qualify for the badge over the coming months.
On the launch of the Quieter Halls badge, Mystudenthalls.com founder and director, Dan Roberts, commented: 'In the last few years, we've seen a huge shift in student culture. It's so important that universities and accommodation providers are working to support every student, no matter what their lifestyle, to ensure that all students thrive. It's not about providing entirely quiet student halls- that would be unrealistic. It's about clear support of quieter lifestyles and living spaces. We're proud that our Quieter Halls badge helps us takes an important step towards giving students greater control over their experiences whilst at university."
Dr Dominique Thompson said: "I'm really happy to have partnered with Mystudenthalls.com as a Quieter Halls advisor, helping its operators to better cater for those looking for quieter accommodation. Over the past five years, awareness around the importance of student wellbeing has become commonplace, and we now know that it's not something that can be nurtured through a one-size-fits-all approach to accommodation. So, it's great to see a provider tailoring its service towards giving students the tools to find exactly the right halls for them."
Editor's Recommended Articles