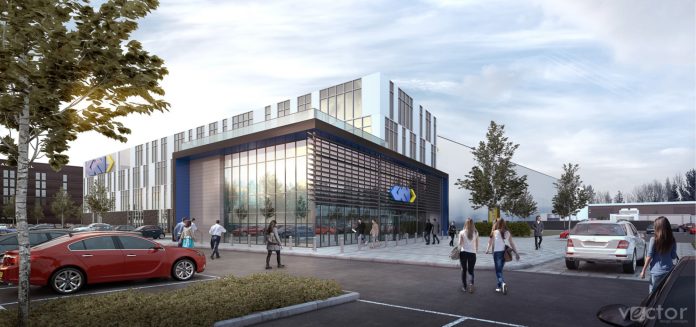 The Secretary of State for Business, Energy and Industrial Strategy, Greg Clark, and the Chief Executive of GKN Aerospace, Hans Büthker today revealed plans for GKN Aerospace's new Global Technology Centre in the UK
The new centre was funded by a £17m commitment from GKN Aerospace and a £15m commitment from the UK Government, through the Aerospace Technology Institute.
The facility is expected to open in 2020.
The 10,000 square meter centre will base 300 highly skilled engineers, and includes a collaborative space for research and development with universities, the UK's CATAPULT network and GKN Aerospace's UK supply chain.
Commenting Chief Executive of GKN Aerospace, Hans Büthker said: "GKN Aerospace can trace its engineering heritage back to the 18th century and we are proud of our role as a leading player in the UK's world leading aerospace sector.
"The GTC will ensure we continue to develop new technologies that deliver for our customers, making aircraft more sustainable and economical.
"It will also support our 4,000 strong workforce in the UK, ensuring they remain at the cutting edge of the global aerospace industry.
"The GTC is a great example of the UK's industrial strategy at its best: with industry and the Government coming together to invest in the technology of the future.
"We look forward to working with the British Government in the years to come.''
The facility will serve as a base for GKN Aerospace's technology partnership in the Airbus' "Wing of Tomorrow" technology programme as well as new additive manufacturing programmes.
The Bristol centre joins a growing list of GKN Aerospace Centres of Technical Excellence around the world. Each centre has a unique technology focus – covering AM, thermoplastics and smart aero-engine systems – and is supported and linked by a clear digital strategy.
Editor's Recommended Articles