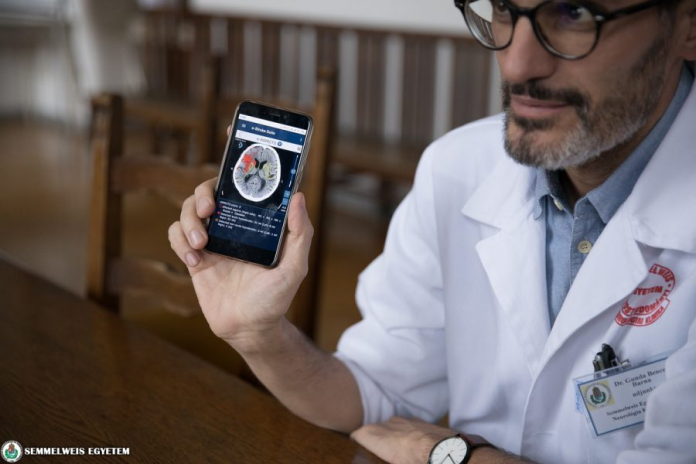 Jeff Wyrtzen, Chief Marketing & Business Development Officer at Brainomix, explores a study proving that e-Stroke software improves stroke treatment rates
A new study published in Cerebrovascular Diseases Extra found that the implementation of Brainomix's e-Stroke software improved both the rate and speed of stroke treatments in a hub-and-spoke system of care. The study was conducted at Semmelweis University's Department of Neurology, which serves as a primary stroke center in Budapest, Hungary, from which some patients are transported to the National Institute of Clinical Neuroscience (OKITI) for mechanical thrombectomy and other specialist neurovascular procedures.
"A very time sensitive disease"
"Acute ischemic stroke is a very time sensitive disease that requires a multidisciplinary approach, where complex and difficult decisions must be made quickly, involving several departments," noted Dr Bence Gunda, the study's lead author and Assistant Professor of Neurology at Semmelweis University. "The appropriate therapeutic decision must be made within 30 to 60 minutes of the patient's arrival at the hospital. The more time it takes from the onset of symptoms, the less chance the patient has of recovering. In this situation, where an emergency doctor, neurologist, radiologist, interventional specialist, or neurosurgeon have to work together to make a decision, it is extremely beneficial to have an artificial intelligence-based decision support system that can facilitate a faster and more confident treatment decision," he continued.
Assessing Brainomix's e-Stroke software
The main objective of the study was to assess the impact that Brainomix's e-Stroke software was having on Semmelweis's stroke service. e-Stroke is a collection of tools that use state-of-the-art AI algorithms to support doctors by providing real-time interpretation of brain scans to help guide treatment and transfer decisions for stroke patients, allowing more patients to get the right treatment, in the right place, at the right time. As the most comprehensive stroke imaging solution, e-Stroke supports clinicians and their imaging-based treatment decisions at all points across the stroke pathway, from simple imaging to more advanced imaging.
Dr Gunda and his colleagues assessed two specific periods in consecutive years: May to December 2017, before e-Stroke's implementation; and May to December 2018, after e-Stroke's implementation. A cohort of 399 patients from 2017 and 398 from 2018 were included in the study, with results showing an increase of thrombolysis rates from 11.5% to 18.1%, and a near doubling of thrombectomy, from 2.8% to 4.8%. There was a trend towards shorter door-to-needle times (44 down to 42 minutes) and CT-to-groin-puncture times (174 down to 145 minutes). Notably, there was also a non-significant trend towards improved outcomes with thrombectomy, with nearly twice as many patients achieving mRS 0-2 at 90 days.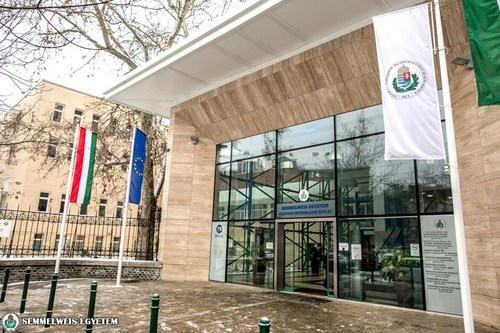 What did the team find?
"The results of our study demonstrate that the use of AI-powered decision support tools in a hyperacute stroke pathway facilitates faster decision-making and can improve the rate and speed of reperfusion therapies in a hub-and-spoke system of care," noted Dr Gunda. "Our team found that Brainomix's e-Stroke platform improved our decision making by increasing confidence levels and enabling a faster image interpretation."
These latest results add to the growing body of evidence showcasing the positive impact of e-Stroke on stroke networks, including a study presented last October at the 13th World Stroke Congress from the Royal Berkshire Hospital in Reading, UK which showed that the implementation of Brainomix's e-Stroke software resulted in faster treatment times, enabling more stroke patients to achieve functional independence.
*Please note: This is a commercial profile
© 2019. This work is licensed under CC-BY-NC-ND.
Editor's Recommended Articles