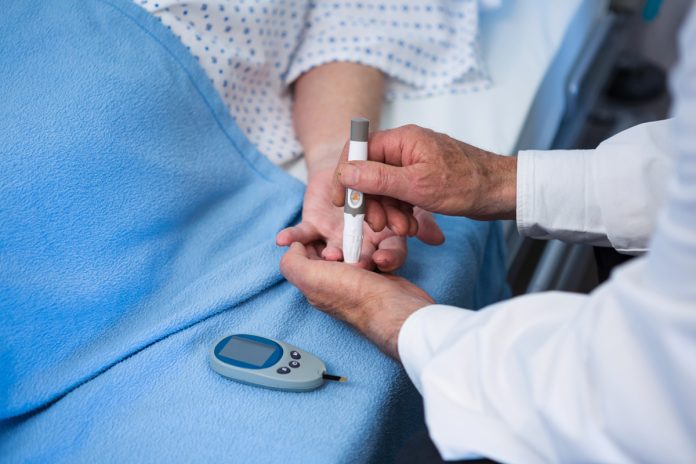 Digital health company Glooko sees a paradigm shift in healthcare with increased remote monitoring and easier access to telehealth
Although telehealth and remote patient monitoring have been around for a while, the onset of the COVID-19 pandemic has accelerated the need for and adoption of virtual consultations and telehealth services. Glooko works to enable telehealth through its diabetes management platforms and has seen a dramatic increase in remote monitoring as a result of the pandemic.
"The COVID-19 pandemic has served to accelerate the adoption of virtual visits and telehealth services by 10 years," says Glooko's CEO Russ Johannesson. "Telehealth and remote patient monitoring are finally getting the focus and attention they have always deserved. I believe this is a unique time in the evolution of healthcare. It represents a real paradigm shift in how healthcare will be delivered across the globe, now and in the new normal."
Better together for the benefit of the diabetes community
In 2016, the U.S. based company Glooko came together with the Swedish company Diasend under the Glooko name. Both companies shared the vision of improving the lives of people with diabetes and those who care for them by making diabetes management easier. Glooko offers two solutions for diabetes data management, based on geographical area. The diasend® platform is available in Europe and parts of Asia-Pacific. The Glooko platform is available in North America, with more countries to come during the year.
Glooko has a unique position in the diabetes ecosystem through its extensive collaboration with partners, which ranges from life science companies to clinical research organisations. These collaborations make it possible to collect and provide insights from diabetes data, always aiming at making diabetes management easier.
Unlocking the power of diabetes data for personalised insights and care
Both software platforms empower diabetes management by collecting and unlocking the power of data from blood-glucose meters, CGMs, insulin pumps, pens, and activity trackers – bringing insights together in one place. The platforms are compatible with the vast majority of diabetes devices available, giving people with diabetes and their care teams the freedom of choice as there is no one solution fits all when it comes to personalised care.
Glooko provides free Remote Care Solution during the COVID-19 pandemic
"At the onset of the pandemic, we quickly realised that we were in a unique position to make a significant contribution towards keeping the diabetes community safe by enabling telehealth and free remote care," says Johannesson.
Glooko acted quickly to launch a free Remote Care Solution during the pandemic. This offering differs from the regular by focusing on the remote care part only. The Remote Care Solution allows a person with diabetes to upload data from their diabetes devices from home and share with their care teams in the cloud-based solution. The care teams can both monitor the progress remotely and also have a virtual consultation to review how food, activity and insulin are affecting blood sugar levels to make informed treatment decisions. People with diabetes can thus receive the same level of care without needing to go into the clinic.
Remote uploads increased during the pandemic
Every month, around 300,000 patients world-wide use Glooko's platforms to upload and share data with their clinics. Even if uploading from home was used by many before the outbreak of the pandemic, Glooko has seen a big increase in both remote uploads and new patient registrations.
"During the first months of the pandemic, when the US as well as many countries in Europe went into lockdown, we saw an increase of 32% in remote uploads," says Linn Christensson, VP Commercial EMEA and Global Marketing at Glooko. "For many people with diabetes who typically have not been uploading and sharing remotely with their care teams now needed to acquire new skills and our customer support centres experienced an increase in support calls. A positive aspect of needing to understand how to prepare for a virtual clinic is that many of them now are more knowledgeable about the tech aspect of their diabetes and have gained more insights for self-management. Although many countries have eased or removed restrictions and are slowly getting back to a new normal, we still see an increase in the number of new patients taking advantage of our Free Remote Care Solution, which we, of course, are very happy about."
Telehealth and remote care is here to stay
Glooko's Chief Medical Officer, Dr Mark Clements works as a pediatric endocrinologist in Kansas City. He and his colleagues, like many others, went 100% online during the lock-down period, to keep their vulnerable patients safe at home. One of the challenges was to support and teach their patients to upload their devices remotely, especially for those who only upload data in connection to in-clinic visits. Using the Glooko platform helped them and their patients with an easy way to upload and share data. Moving forward in a new normal, the clinic has developed an education program to assist their patients to upload their devices from home.
"I think remote patient monitoring is here to stay,'' says Dr Clements. "Data suggest that our prior standard of care, which focused on multiple in-clinic encounters per year, is not successful in helping the majority of persons with diabetes achieve treatment targets in many countries. Remote patient monitoring gives us an opportunity to innovate, and to test different treatment content that clinicians can use to respond to patterns in self-management that are detected via remote monitoring."
Telehealth and remote patient monitoring provide unique opportunities for enhanced care of people with diabetes, especially as reimbursement coverage is expanding in many countries.
"We believe that the need for telehealth will not decrease after the pandemic and we will continue to develop our products to support remote care and telehealth," says Russ Johannesson.
Please note: This is a commercial profile
Editor's Recommended Articles