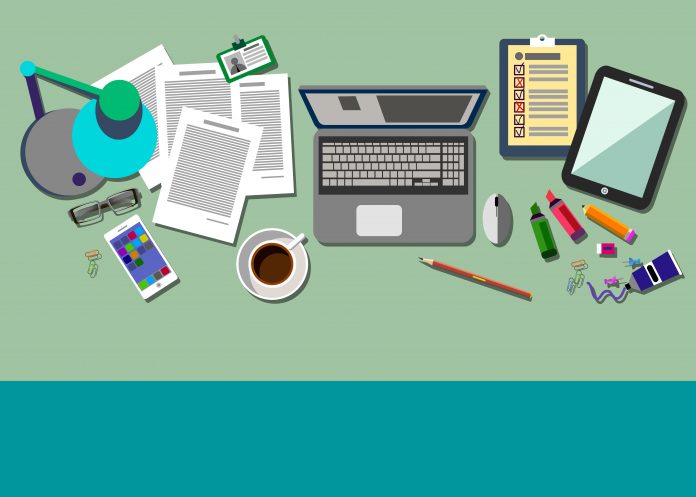 In this article, Ray Dorney from Rockford Associates Limited will show you the 3 main reasons why audit recovery software is not a complete solution
Over our 20 years of delivering almost 1000 Recovery Audits, we have gathered and analysed vast amounts of AP transaction data and spends from clients that use and don't use forensic audit software.
Those companies that invested in forensic audit software tend to buy on the belief it will find all overpayments and make the accounts payable team's job a breeze. The truth is, that recovery software is not a complete solution. Here's why:
1. No real difference between organisations that use and don't use software
Many clients utilise forensic audit software as part of their AP processes in the belief that by doing so it will eliminate overpayments.
The data from our Findings and Recommendation reports comparing those organisations that use and don't use software confirms this is simply not true. As you can see from the image below there is no difference.
2. It's not a cost-effective solution
When looking to recover monies there are only really three choices.
Do it yourself.
Do it with the help of forensic audit software.
Engage an independent third party to do it for you.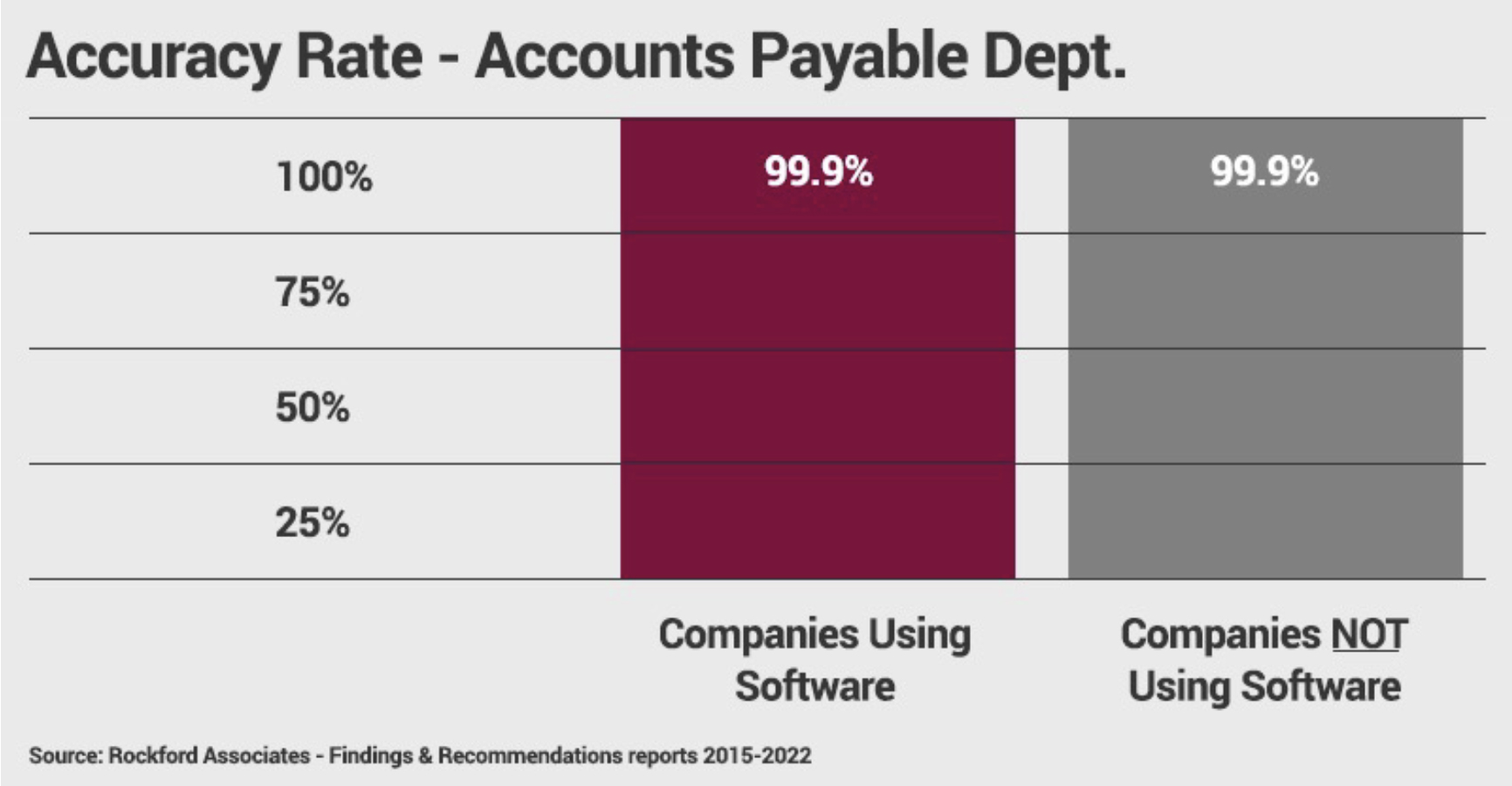 Most organisations have the skillsets within their AP team and their existing core accounting software actually has duplicate checking capacities. So why don't they do it themselves? Time. It takes a lot of time to carry out these checks and AP teams are already stretched. So invariably this gets de-prioritised.
Some companies invest in using forensic audit software however this solution does not come cheap. First of all, you incur the tangible costs, your spending on initial software, and the "lock in" of annual ongoing licence fees. These costs alone can be substantial. Secondly, there is the invisible cost of time which is often overlooked. Time for installations, staff training, upkeep of software, the day-to-day use to identify issues, validating errors, and the further recovery of overpayments. This consumes a significant amount of productive time.
The third option is to engage a specialist company to take on these money and time cost risks. They already have their own software and their forensic auditors are trained, experienced and motivated to identify, verify and recover these overpayments, so there is a greater likelihood they will find monies.
But they charge a commission, don't they? Yes, they do. However, they find the money you either, would never have found, or don't have the internal resources to find because 'flex on demand staff ' are typically not available in an already stretched Accounts Payable environment. It's money you may never have recovered. Cashback on the bottom line.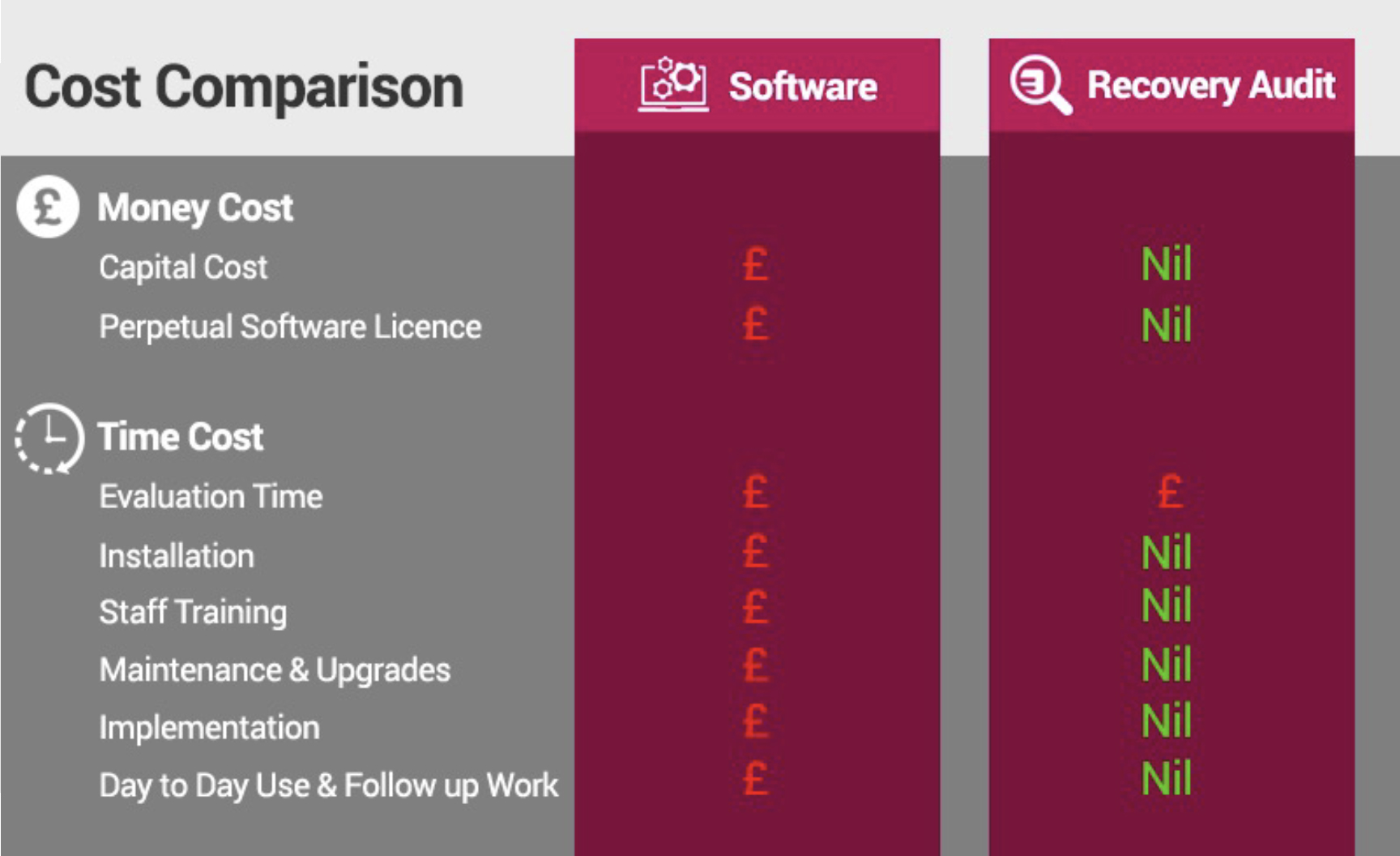 3. It's not a full checking service
It is perhaps the industry's "best kept secret" that irrespective of whether you use forensic audit software or not, it will never negate the need for an independent and impartial Accounts Payable Recovery Audit because it does not cover all potential overpayments.
As you can see from the table below, whilst forensic audit software does support a preventative overpayment strategy, it will never truly capture all possible overpayments.
I'm not suggesting using forensic audit software is a bad idea for finding overpayments. In fact, we use our bespoke data mining software (Pathfinder) on all our audits. What I'm saying is that it is always worth exploring the real cost of using forensic audit software before and after engagement.
Consider the initial outlay, ongoing investments, loss of productive employee time, and always take into consideration the time required to follow up on the actions from the report. This demands that the software and the process involved needs to recover a considerable sum of money to pay for itself, let alone produce a return.
Companies can do it in-house using their own accounting software checks, but they still need the time and resources to action the reports, which will also not include unknown and unexpected errors. The smart solution leans to engage a specialist company like Rockford who are motivated to find monies that are unlikely to have been found. In our 20 years of delivering independent AP Audits, we have always delivered cash returns. In addition, we provide positive reassurance and peace of mind that your AP systems and processes are working well.
If engaging an independent AP Audit Specialist is something you want to consider, do get in touch as I'd love to help.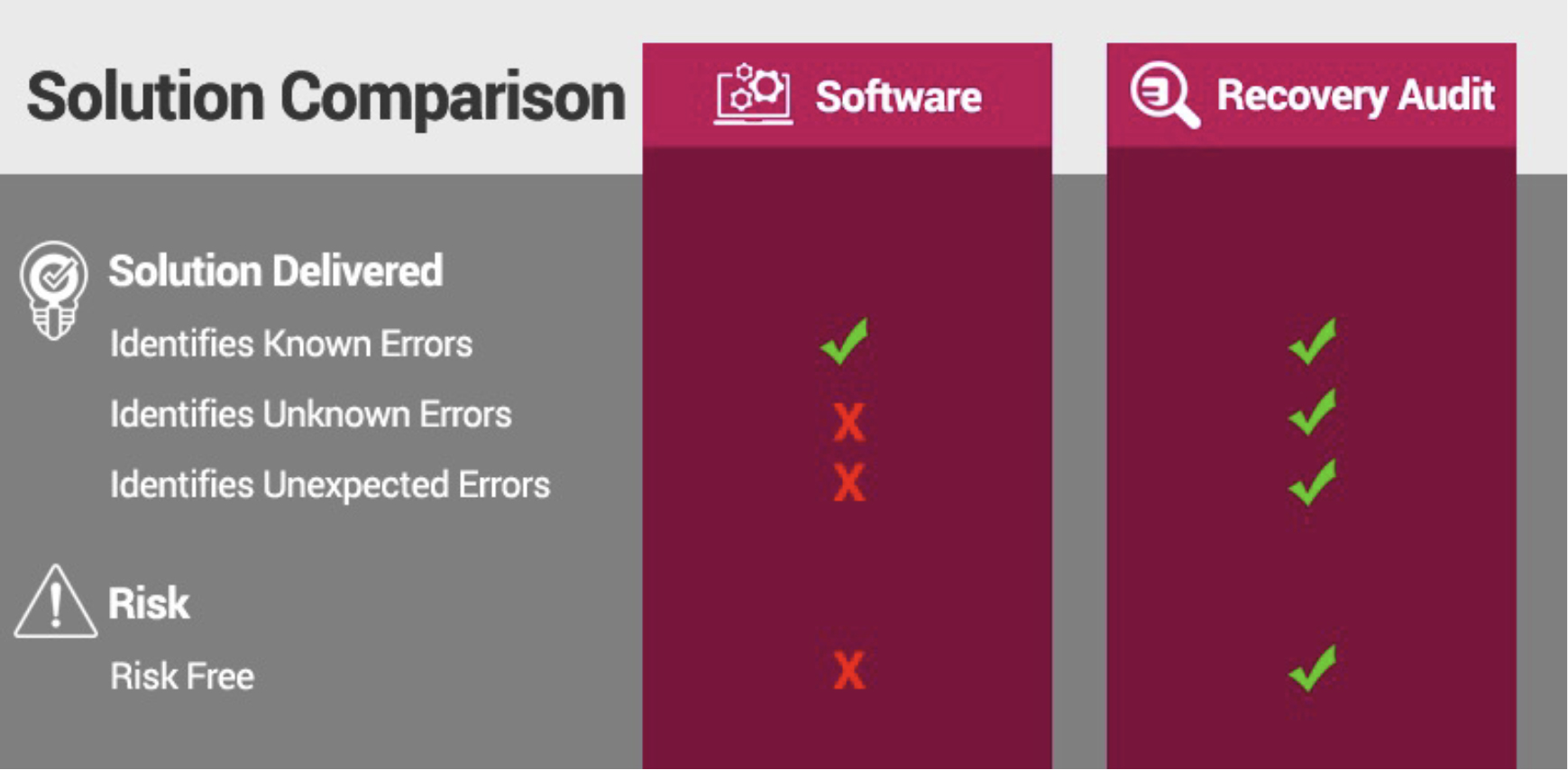 Find out more
To find out more and how you would benefit from an audit completed by Rockford Associates, or if you would like to see more case studies of how we have assisted other organisations please see our contact details below.
Rockford Associates Limited
Aston Court
Kingsmead Business Park High Wycombe
HP11 1LA
Tel: 07732 294 810
raydorney@rockfordassociates.co.uk
Please Note: This is a Commercial Profile

This work is licensed under a
Creative Commons Attribution-NonCommercial-NoDerivatives 4.0 International License
.
Editor's Recommended Articles