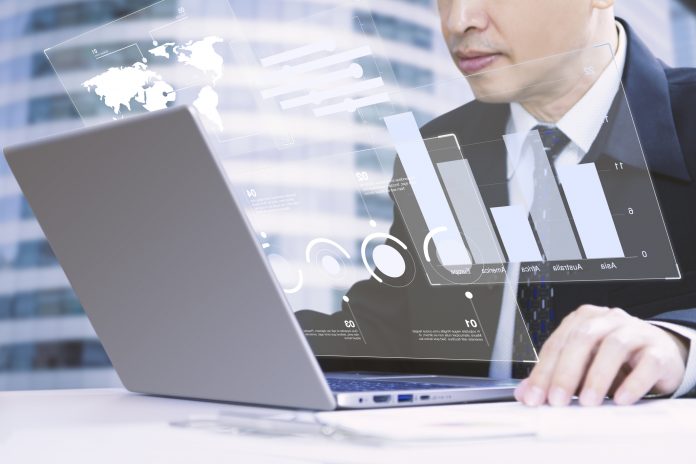 Learn why Rockford Associates could help support your Profit and Loss
Rockford Associates has consistently delivered risk-free Accounts Payable Audits within the Public Sector for the past 20 Years. It is fiercely independent and has proven to be a "reliable, and safe pair of hands" with Clients new to annual reviews who may require a little help. It has demonstrably delivered Value for Money (VfM) and maximised recoveries of unforeseen cash as evidenced during the past 4 years with the CCS RM3820 Spend Analysis and Recovery Services Framework Agreement.
Rockford's pedigree and independence provide a strong degree of comfort. It is one of the few remaining independent UK impartial Accounts Payable Audit providers. It is not aligned to statutory audits, sale of AP Automation Software, AP Invoice outsourcing, Advance AP Analytics, Shared Service Centres (SSC's) or commodities of any kind.
Rockford continues to provide and enhance its high-value quality services as part of the new iteration of the Debt Resolution Services Framework Agreement – CCS RM6226.
What are annual audits?
As part of its ongoing plans to optimise recoveries and deliver innovative options for a wide range of clients, it has developed a remote annual account payable audit solution. This provides multiple Client benefits including;
Rapid recovery of funds
Quicker identification of Systematic Errors
A higher percentage of recoveries
Regular Independent Analysis ensuring Accounts Payable Systems and Processes are working well
A Contingency risk- free agreement, self-financing requiring no budget
A Proven and robust solution applicable to Client Homeworking or hybrid Work models
The real potential to eliminate ongoing licence costs associated with Duplicate software
Prompt Due Diligence Pre and Post Acquisition and Mergers
Effective Validation Pre and Post Finance System Software and People Changes
The challenge of Covid 19 saw many organisations bring forward their remote work plans with rapid investment in IT Infrastructure. Likewise, Rockford Associates the go-to annual Accounts Payable Audit specialist transitioned its business processes to deliver risk-free annual Accounts Payable Audits entirely remotely and substantially reduced its carbon footprint.
Historically, Rockford scrutinised retro- spective AP transaction data and payments over 2, 3 or 6 years. In challenging times, emergency spending occurs, some unscrupulous suppliers may engage in "sharp practice" and liquidations escalate resulting in the loss of substantial monies. That money is lost and requires reviews are delivered with far greater frequency.
Trading profitably throughout the challenge of covid and without the support of furlough, Rockford demonstrated Accounts Payable Audits could be delivered annually and moreover successfully irrespective of whether Clients Accounts Payable, Finance, Procurement and Internal Audit teams worked from home, offices, or used hybrid business models.
Additionally, Rockford focussed its attention on an enhanced accreditation programme including quality and security industry recognised standards ISO 9001 and Cyber Essential Plus Security Certification. Its processes and people passed with "flying colours"
Twenty years of AP Recovery Audit experience continues to evidence duplicate software alone is never the panacea to all overpayment issues and some transactions will consistently escape systems reliant upon total automation. It is easily and often overlooked someone still needs to put in the "physical hard yards" in terms of analysis, validation and spend considerable time recovering monies due. Logically these truths will not support the sales of duplicate software nor will Rockford recoveries of 1M+ during the Fiscal Year 2020/2021 with Clients using similar software products.
To fully support and underpin its ambitions and social value objectives, Rockford is a Voluntary member of the Living Wage Foundation and Federation of Small Businesses (FSB). It also reaffirmed its commitment to impartial business and ethical practices as signatories to the Good Business Charter (GBC) and the Prompt Payment Code (PPC).
Social Value is fundamental at Rockford
We believe it is our responsibility and duty to ensure we meet the expectations of our employees, clients, community, and environment. As part of our commitment to the Crown Commercial Service – Debt Resolution Services Framework RM6226. Rockford Associates will donate a percentage of all fees directly to the Community Organisations and Charities identified by our clients all over the UK.
"Social value is a fundamental part of our responsibilities at Rockford. Community organisations and Charities will be an integral part of our social value strategy and will help us ensure that we manage our business to deliver the maximum possible social impact."
Paul Randell, Social Value Manager
Rockford Associates
How to contact Rockford Associates
Whether it's identifying and recovering funds for our clients or delivering on our social value promises to local communities across the UK Rockford Associates is committed to quality, innovation and delivering real value. To find out more and how you would benefit from a risk-free review delivered by Rockford Associates please see our contact details below.
To find out more about how you would benefit from a risk-free review delivered by Rockford Associates please email raydorney@rockfordassociates.co.uk or give us a quick telephone call on 07732 294810
Please note: This is a commercial profile
© 2019. This work is licensed under CC-BY-NC-ND.
Editor's Recommended Articles