Jackie Mellese, Communication Manager at Mental Health Europe, argues that within the current context of a VUCA world (volatile, uncertain, complex, ambiguous), we must prioritize mental health and make it everybody's business
Prioritizing mental health support for citizens across Europe is needed in a post-COVID era, combined with the uncertainties brought on by the Ukraine war, migration, cost-of-living crisis, and climate change.
Mental health, unfortunately, does not receive the political priority nor the funding it deserves. An integrated approach, focusing on prevention and early intervention, would have the most impact. For the more than 84 million people affected by mental ill-health, adequate support and investment would make a considerable difference to their quality of life.
Place mental health on the same level as physical health
Not everyone will experience mental ill-health, but everyone will have phases in life when they may struggle with their mental well-being, just as we have physical health issues from time to time.
Human well-being is composed of both mental and physical health. Although mental and physical health are often seen as separate, they are closely related and in fact go hand in hand. The seeds of inequity between physical and mental health were planted in the past. Now is the time to redress the balance.
It must be noted that the only silver lining of the pandemic is that mental health is finally starting to be felt by many to be as important as physical health. This helps to prioritize it in policymaking. The recent pandemic, the Ukraine war, the migration/refugee crisis and socio-economic challenges that Europe is facing require a 'Mental Health in All Policies' approach. This calls for a focus on mental health promotion, preventive actions, quality care and social inclusion.
Prioritize mental health of the next generation
Mental Health Europe's (MHE) flagship European Mental Health Week (9th-13th May 2022) shone the spotlight on youth mental health as a high-profile societal issue. With COVID doubling mental health problems in those aged 15-24 and with 9 million adolescents (aged 10-19) in Europe experiencing problems with mental health, young people's health needs must be prioritized.
The focus on children and adolescents is crucial since around half of the mental health problems in adulthood have their onset in adolescence. Policymakers and decision-makers at the EU and national level must provide targeted mental health support for the young. This is the reason why MHE took the following actions in May this year: Called upon the EU in our urgent policy asks to undertake tangible actions, to invest in and implement mental health systems for young people's well-being.
Such a transformational system change requires joint action to ensure adequate prevention of mental health problems, meaningful empowerment, and active engagement of European youth in the decisions taken regarding their mental health.
Released a Short Guide for Young Adults on Mental Health to support adolescents and young people to take control of their mental health journey through advice and tips.
Another useful resource is our Short Guide to Personal Recovery in Mental Health – a key tool for managing and overcoming mental ill-health. The ideas developed in this interactive guide come from people with lived experience of mental ill-health, and many people across the world have found them helpful.
Dealing with trauma connected to the Ukraine war, migration & displacement
It is well known that war, violent conflict, migration, displacement, and exposure to trauma increase the prevalence of mental health problems. This year, Europe is experiencing the largest movement of people since WWII with almost 7 million refugees reported to have fled Ukraine. And let us not forget the refugees from other countries (e.g., Syria, Yemen, Afghanistan) entering Europe.
Migrants and refugees are exposed to various stress factors affecting their mental health and well-being before and during their migration journey, as well as upon settlement and integration. A recent WHO report (July 2022) estimates that the prevalence of severe mental problems is high (as high as 22%) amongst conflict-affected populations, including refugees, at any given time.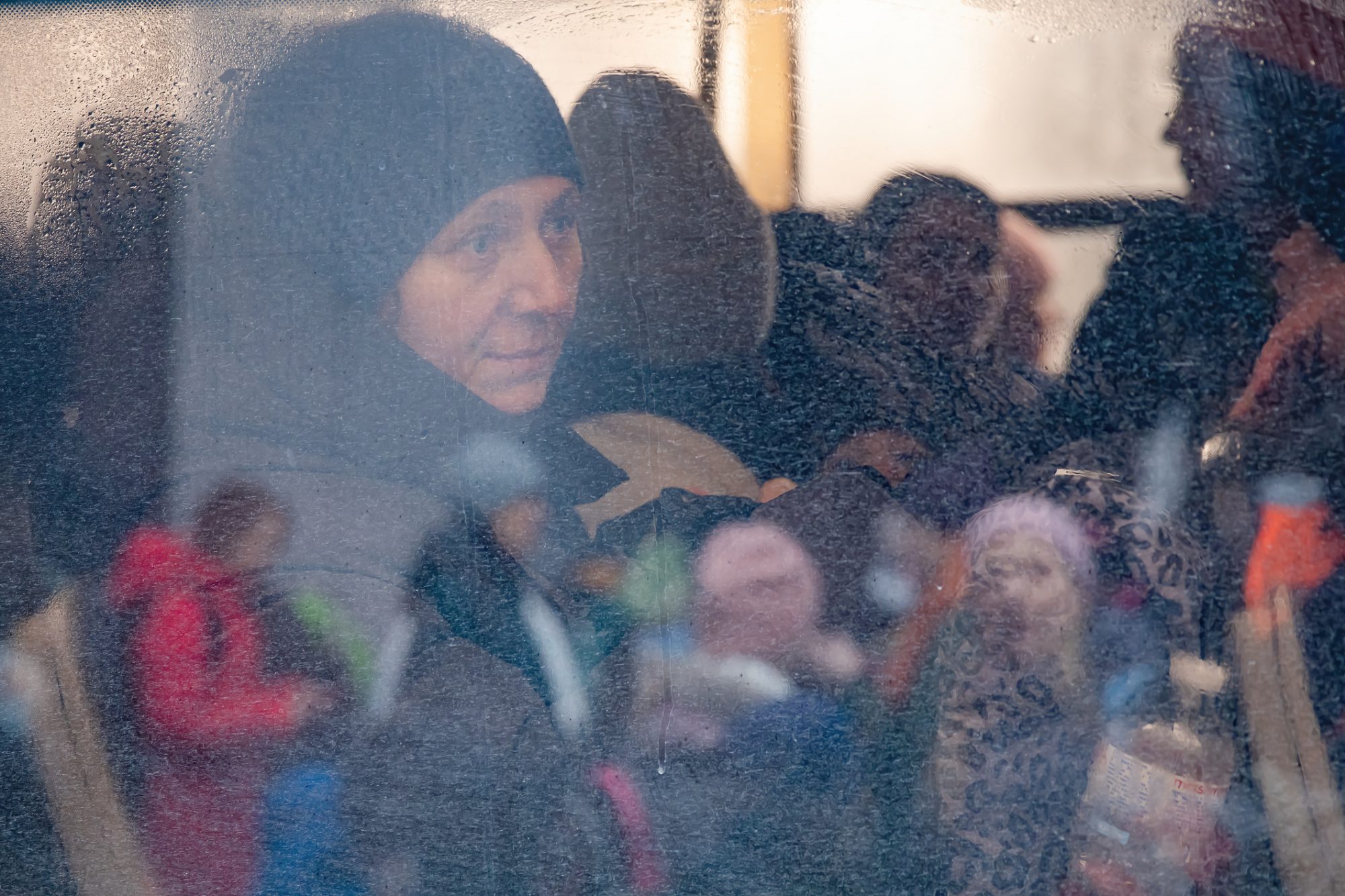 Migrants' negative health and well-being outcomes are exacerbated by socio-economic drivers or poor health, barriers to access mental health services and social exclusion. Their mental health needs should be addressed by organizing inclusive and accessible promotion and prevention programmes, especially for children and young people, ensuring that they are provided with the best support possible. It is also important to strengthen mental health as part of general health services and to increase mental health literacy of the whole population.
In response to the crisis, MHE has launched a new web page to address the mental health challenges being faced by Ukrainians (those in the country and in exile), those who are supporting them as well as those that will start to suffer from secondary trauma. In order to alleviate migrants' and refugees' suffering, we need Trauma Informed Approaches (TIA) throughout all institutions (education, health, social).
Proactive mental health approach needed
Europe needs a programme to address the widespread problem of deteriorating mental health. Given the fact that we are going through very tumultuous times, a proactive plan is needed to improve the standards of well-being for everyone. A detailed plan, such as a European Mental Health Strategy and 'Mental Health in All Policies' are required to effectively react to the flurry of current crises (COVID, war in Ukraine, migration, climate change and cost-of-living crisis) and be ready to better respond to future ones.
At this point in time, it is necessary to focus on mental health and well-being by including mental health literacy in the school curriculum; by integrating mental health in all policy areas; by promoting social rights and economic protection packages to address socio-economic determinants of mental health and to ensure quality human rights and recovery-based services, just to mention a few.
Together with our members, MHE has been laying out key policy areas for European institutions and member states to support and prioritize mental health for citizens. It is encouraging to see that EU policymakers are seizing this once-in-a-lifetime opportunity to put forward a truly systemic change. MEPs have made calls for a European Mental Health Strategy in response to the challenges we are facing. We are positively looking forward to concrete policies and actions to secure a better, brighter, and healthier future for Europe.
Editor's Recommended Articles