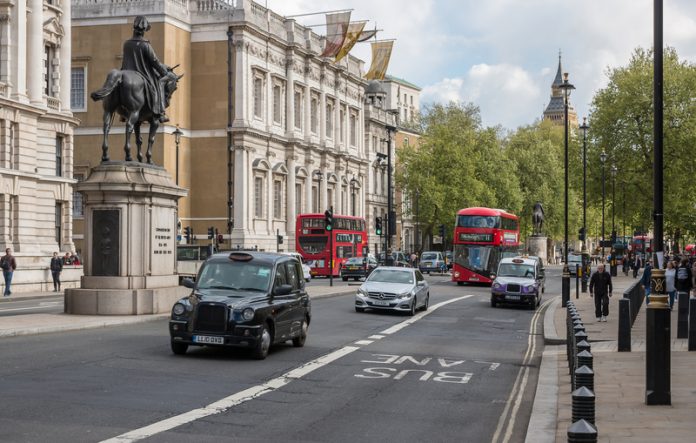 Open Access Government charts the role of the Office of Government Property (OGP) and the Government Property Agency (GPA) in managing the UK government estate more effectively and efficiently
The Office of Government Property (OGP) supports the UK government and the wider public sector to manage their estate more effectively and efficiently. The work of OGP sets out to deliver the best possible public services and strongly supports the government's priorities by unlocking surplus land for housing and encourages the creation of public service jobs outside London, so that economic growth is supported.
The important work of OGP builds both capability and capacity in the property function across government through the leadership of the Government Property Profession. In summary, significant progress has been made since 2010, for example the size of the government estate has been reduced by over 25% and, more than £1 billion in annual costs have been saved.
It's also worth noting that the average space that a civil servant uses in government offices has dropped by 5% on the 2015–16 figure and is significantly lower than that of the private sector. OGP has also overseen the collection of no less than £3 billion worth of capital receipts from the sale of property and surplus land.
One of the OGP's delivery priorities and programmes is One Public Estate (OPE), a pioneering initiative delivered with the OGP and the Local Government Association (LGA). OPE gives technical and practical funding and support to local authorities, helping them to deliver ambitious property-focused programmes in partnership with central government and other public-sector partners, using property as an enabling tool to deliver improved services, homes and economic growth and capital receipts.
Another priority area is Asset Efficiency and Land for Housing, whereby OGP works with departments, in an effort to manage and release government property and land, to raise capital receipts, cut running costs and deliver local economic growth, including new homes and jobs.
Also, the Government Property Profession (GPP) is another priority, so in this vein, OGP seeks to improve the capability of the 4,700 professionals in the property function. This includes specific development for the 2,000 members of the government property profession, including discipline-specific networks and communities, as well as surveying and facilities management apprenticeships and providing learning and development for those in the function.
We should also outline that the OGP is the sponsoring body for the Government Property Agency (GPA),1 launched in April 2018. OGP plays an important role in giving guidance and oversight to ensure the delivery of its policy objectives. GPA delivers professional property asset management services across central government's general-purpose estate. Added to this, it enables the delivery of Civil Service transformation, by means of programmes such as Hubs, Whitehall Campus and Smarter Working. In this vein: "OGP drives efficiency, savings and enhanced asset values through a portfolio approach to asset optimisation.".2
The last word goes to Oliver Dowden, Minister for Implementation said who provides some crisp comments about the creation of the GPA, an executive agency, sponsored by the Cabinet Office.3 "The creation of the Government Property Agency will transform the way property is managed in the general purpose central government estate, generating savings of over £1 billion over the next ten years. The Hubs programme is a catalyst for growth in city centres across the UK, helping to boost jobs and economic growth, as well as demonstrating the government's commitment to strengthening the Union and enhancing regional career paths."
References
1 www.gov.uk/government/groups/office-of-government-property-ogp
2 www.gov.uk/government/organisations/government-property-agency
3 www.gov.uk/government/organisations/cabinet-office
4 www.gov.uk/government/news/government-property-agency-launches
Open Access Government
editorial@openaccessgovernment.org
www.openaccessgovernment.org
@OpenAccessGov
Editor's Recommended Articles