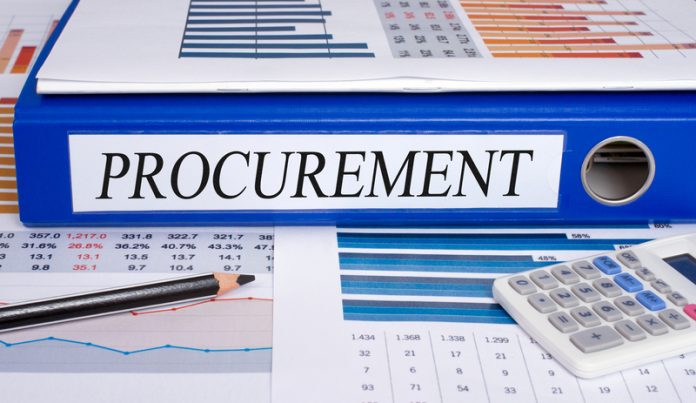 Sam Mazloum, Director of Public Sector at Mastercard shares an expert perspective on what the public sector should look out for in 2018 in terms of procurement and accounts payables
In the world of elite sport and in business, world-beating performance has been delivered through both low-risk marginal gains and far riskier investment in long shots – think of British Cycling's electrically heated hot pants versus the Fosbury Flop – or Google's experimentation with 41 shades of hyperlink blue versus the lightbulb. Each of these advances has transformed the performance of individuals, teams, organisations and even society.
With 2018 well underway, where are the marginal gains and long shots that could transform public sector procurement and accounts payable this year and beyond? Firstly, let's have a look at a couple of marginal gains.
Electronic invoicing – It's been around for over 30 years and not yet fulfilled its potential, despite EU directives and the prompt payment code providing the political impetus. However, it is the proven ability to more easily integrate complex systems and processes and automate supplier payments where the opportunity will be realised in 2018.
Large government departments and local authorities are now able to use eInvoicing, in areas such as contingent labour and pay suppliers within 48 hours, replacing manual processes and weeks long reconciliation and payment timeframes. In 2018, you too can turn accounts payable from a cost centre to a profit centre.
Payment Services Framework – 2018 will see the fifth iteration of what was previously known as the Government Purchasing Card. Great innovation in the way we pay for goods and services as consumers over the last 20 years has been matched with similar progress in B2B payments. The availability of virtual cards, enhanced data, ERP integration, simple supplier on-boarding, greater control, reconciliation and audit capability are just some of the developments. Combined with a requirement for card payment in most new Crown Commercial Service (CCS) frameworks, this means that there has never been a better time to pay by card. And yes, you are still protected by chargeback rules and you still get a rebate. Now for the long shot.
Electronic marketplaces – It is their ambition in 2018 that makes them a long shot. In the last two years, Amazon has invested heavily in people and technology to give the scale, control and data from the payment networks that B2B demands. CCS too is aiming to go beyond IT and stationery that the beta Crown Marketplace as delivered so far. The vision of a unified guided buying platform for all common goods and services, combining the ease of the consumer experience with the robustness and data of a genuine B2B platform, will take some time, but at least we expect the procurement to take place in 2018. In the meantime, Basware who provide the government eMarketplace, continue to add both content and buyers.
Making the most of the marginal gains on offer will deliver you transformation in 2018, but don't take your eye off the long shots, because one day one of them could change not just your organisation, but the whole industry.
Please note: this is a commercial profile
Sam Mazloum
Director, Public Sector UK & Ireland
Mastercard
www.twitter.com/MastercardUKBiz
Harnessing payments technology across government

Why government should be doing more to benefit from recent developments in payments technology Card payments now account for more than half of all retail transactions in the UK – presenting challenges and opportunities for government. Consumer and business demand for electronic payments over cash is growing. The greater convenience and security electronic payments offer […]
Editor's Recommended Articles