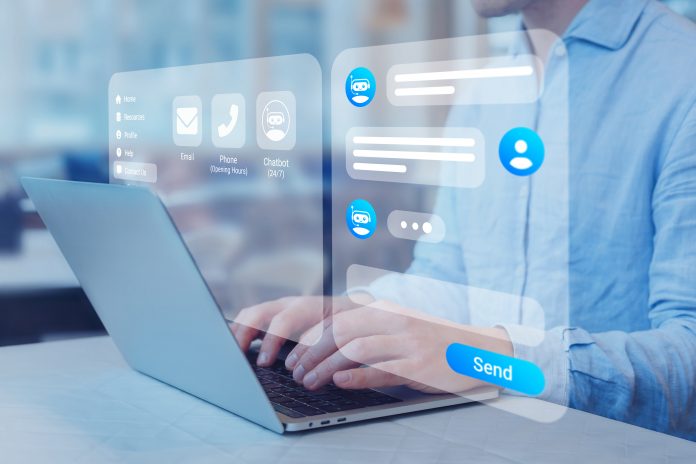 James Johns, a CX Consultant at Route 101 Ltd. discusses scaling up a digital-first public sector approach to service
Advances in both digital technologies and customer experience platforms mean it has never been easier for the public sector to build online experiences into their day-to-day service operations – helping them to become digital-first public sector organisations.
In doing so, these digital-first public sector organisations can set themselves up to deliver the agile and seamless interactions demanded by both the people they serve and those they employ. By acting now and adopting the right technologies, platforms and tools, public sector organisations can put themselves in a position to deliver the streamlined, personalised experiences that their customers and employees' demand.
With the right platforms, it's easy for the public sector to:
• Scale at speed – without hiring additional agents
• Gain a holistic view of customers
• Use customer insights to create better service
Increasingly, public sector organisations are turning to cloud-based customer interaction solutions to improve the agility and scalability of their customer service, meet growth in demand with solutions that improve response times, and deliver greater insights into service volumes and quality. As leaders look to alleviate pressures and reduce demand on resources to find savings without reducing the quality and output of the services they provide, it's no longer a case of when services are digitalised, but how quickly.
Prioritising solutions which can augment existing platform capabilities and integrate with an incumbent technology stack whilst unlocking new functionality and features, public sector leaders are embracing digital engagement platforms like Zendesk to deliver a modern service experience.
Better visibility of customer interactions
Building a complete view of customers and how they interact with public sector services – from where they begin their search for information, to how they resolve their issues – is crucial for creating the best experiences. With the right platform, it's easier for organisations to integrate valuable information from communication channels, business applications, and back-end systems, and make it easily accessible to agents.
Giving agents the information they need to deliver a more contextual service experience without needing to navigate between multiple siloed applications can have a real impact on an organisation's bottom line too – on average, companies that switch to Zendesk see a 40% cost reduction per ticket due to improved agent efficiency Forrester TEI.
Utilising digital channels to contact public sector organisations
Capturing the volumes of digital interactions coming into the service centre and demonstrating resolution rates and satisfactory outcomes is often challenging. As users increasingly utilise digital channels as a means of contacting public sector organisations, delivering a unified and contextual experience across all channels, and, vitally, reporting on the outcomes of these interactions, has become essential when building a view of the overall volumes service centres are handling.
As leaders look to demonstrate the value the service centre delivers to the wider organisation/ community, they are increasingly turning to complete customer engagement solutions to manage these digital entry points and build the MI required to demonstrate positive outcomes and thusly secure additional budget.
For service leaders in the digital-first public sector, improved visibility supports better performance and a more comprehensive understanding of channel usage and efficacy. Retaining context and historical interaction data can make it easier for leaders to evaluate what's working within an organisation and areas that need improvement, signposting areas for investment and development within the service centre and enabling effective planning for growth.
Boosting trust and satisfaction with contextual omnichannel service
By offering omnichannel support to resolve queries quickly – often without the help of a live agent – and leveraging the information available to create a holistic understanding of customers and their interaction history and intents, public sector organisations are beginning to treat support the way leading digital businesses do.
Offering contextual, personalised service and fully utilising the data available within often historically siloed channels, organisations who invest in digital transformation can significantly improve satisfaction and build trust. In a recent report, McKinsey found that public sector customers are nine times more likely to trust a government agency if satisfied with their service.
Scaling to meet customer service demands in the digital-first public sector
Setting up self-service channels like knowledgebases, FAQs and intelligent chatbots to make it easy for users to get the help and outcomes they need independently, will not only support customer satisfaction efforts – these tools can also ensure organisations are able to scale to effectively meet demand without additional headcount.
The digital arm of the UK's national health service, NHS Digital, for example, is aware of how digital transformation can help improve the way it cares for citizens. They have worked with Route 101 and Zendesk to scale their customer service to support the development and usability of the NHS app and meet a 20,000% increase in volumes.
Automating repetitive tasks can enable organisations to reduce costs and become more efficient, whilst at the same time handling interactions in ways that are mindful of the needs and preferences of the people they deal with every day. Incorporating AI powered automation into digital service channels alongside live handling capabilities by introducing tools like chatbots, intelligent routing, and proactive content surfacing, can dramatically boost efficiency.
Similarly, introducing automation can support efforts to improve employee morale by removing repetitive, straightforward tasks and enabling agents to work on more rewarding and intellectually engaging tasks.
Across the public sector, the need to digitalise for tomorrow is non-negotiable. How these organisations go about doing so is a choice they need to make today.
As a fully G-Cloud 13 compliant provider with an excellent track record of delivering digital transformation projects into the public sector, Route 101 can help public sector organisations to keep service at the centre of their operations.
Please Note: This is a Commercial Profile

This work is licensed under a
Creative Commons Attribution-NonCommercial-NoDerivatives 4.0 International License
.
Editor's Recommended Articles