Keith Smith, Director of Apprenticeships, Education & Skills Funding Agency in the UK explores the impact apprenticeships have on individuals, employers and the economy
There is a reason that the UK Government is backing apprenticeships and is committed to creating more quality career opportunities. Irrespective of age or background, apprenticeships give individuals superb opportunities to 'learn while they earn' – building transferable skills and confidence while being employed and gaining first-hand experience of the industry they're passionate about. For employers, apprentices are a valuable talent pipeline for businesses of all sizes, ensuring they have the right skills within the business to meet their needs and tackle productivity challenges, both now and in future.
Two years ago, the government reinvigorated the apprenticeship system, following feedback from employers that apprenticeships were too short, with not enough off-the-job training and not focused on occupational competency. This meant that apprentices were not learning the skills needed by business.
The situation today is very different. New apprenticeship 'Standards', which are available from Level 2 (GCSE-equivalent) right up to Level 7 (Masters' degree equivalent), are designed by employers, to meet their business needs. The apprenticeship levy puts the funding for apprenticeships firmly in employers' hands and encourages them to invest in high-quality training for their apprentices.
The levy also means that the funding to support high-quality apprenticeship training across all businesses is increasing. By 2019-20 investment in apprenticeships in England will have risen to over £2.5 billion, double what was spent in 2010-11 in cash terms.
Research shows that employers who have hired apprentices report benefits including improved productivity, improved product or service or quality, as well as the new ideas apprentices bring to their organisation. It is encouraging to see that 83% would recommend the value of apprentices to other businesses.
We are proud of the progress we have made, but there is still more to do and challenges to overcome, particularly when it comes to changing perceptions around what apprenticeships can offer and whom they are suited for.
Our brilliant new campaign, 'Fire it Up', aims to breathe fresh energy into the conversation around apprenticeships – helping to raise awareness of the benefits, as well as highlight the huge variety of apprenticeship options available. In particular, we hope it will really start to challenge the outdated and snobbish attitudes that are stopping more people from considering apprenticeships and may be holding employers back from looking into how apprenticeships might work for their business.
An important part of this is celebrating employers who have the first-hand experience of the benefit of employing apprentices, as well as showcasing the apprentices themselves and the significant contributions they have made to their workplace. That's why the annual National Apprenticeship Awards, now in its sixteenth year, are so important; they are uplifting examples of the impact, magnitude and benefits of apprenticeships. Boosted by the wider Fire It Up campaign, the 2019 Awards will seek to inspire top apprentices, employers and individuals across the country to step forward and show how apprenticeships have made a real difference to their organisation and careers.
They are a wonderful example to demonstrate how apprenticeships work so powerfully – for people, businesses and our country.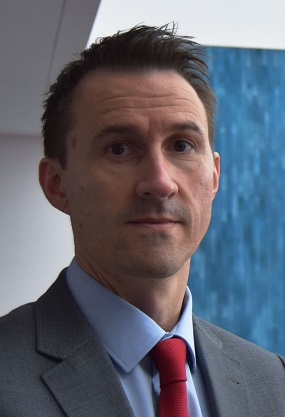 © Crown copyright
Keith Smith
Director
The Education and Skills Funding Agency
www.gov.uk/government/organisations/education-and-skills-funding-agency
Editor's Recommended Articles