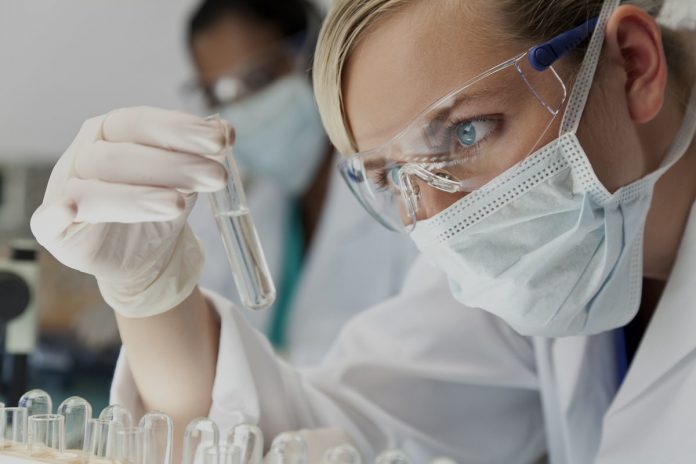 GreenLight Medicines is a supplier of quality supplements and is an active MedCan research company GreenLight, Supplements and Medicines
GreenLight was established in 2014 in Ireland with two subdivisions: (1) Greenlight Supplements Ltd manufactures and markets a range of FSAI compliant products including cannabidiol supplements in Europe, and (2) GreenLight Pharmaceuticals Ltd (trading as GreenLight Medicines), a biopharmaceutical company focused on the research and development of safe and effective plant-based medicines. Though GreenLight specializes in phytocannabinoid supplement production and clinical development, it performs research on the potential health benefits of a wide range of plant-based compounds. The company is based in Dublin, but has recently created a UK based subsidiary and has plans to expand into Europe.
This article overviews the clear distinctions between cannabis plant-derived supplements and medical products informed by GreenLight's expert perspective in the field. Core topics include a summary of the current supplement and medical cannabis regulatory frameworks, a primer on the science behind the endocannabinoid system, and pharmacological considerations of both supplements and medicines. From the outset, it is important to clearly define each product and their regulatory conventions.
Cannabinoid Supplements
Cannabis-based products, or herein called cannabinoid supplements (i.e. products not authorised as medicines) can be derived from the hemp plant, which contains less than 0.2% tetrahydrocannabinol (THC) and usually aims to provide cannabidiol (CBD) to the consumer. CBD based products are the predominant cannabinoid supplement available in Europe as ingestible oils or gums, topical creams or vaping liquids. All of these products can be made using CBD isolate or derived directly from raw plant materials to retain a 'full spectrum' of cannabis plant compounds which may act synergistically on the body's endocannabinoid system (described in a future Open Access Goverment publication). Recent clarifications on cannabis and its components have confirmed that cannabinoid extracts including CBD are considered novel foods across Europe.
Cannabinoid supplements are not considered the same as medical cannabis. These supplements have not been rigorously tested for any clinical benefit through safety and efficacy trials and their quality or risk/benefit profile has not been formally evaluated by regulatory authorities. Many products, including those from GreenLight Supplements, will, however, meet Good Manufacturing Practice standards to maintain a quality standard for consistent composition of the product. Additionally, GreenLight Supplements are distri­buted only via pharmacies with staff on hand to advise consumers on their suitability (in light of potential interaction with co-medications, overviewed later). Greenlight have produced learning materials for pharmacists needing to update their knowledge of over the counter cannabinoid food supplements. This supports pharmacists in advising consumers are advised about using food supplements in supporting healthy living alongside a balanced diet. Greenlight take great care to ensure that the consumer understands that cannabinoid food supplements are not intended to prevent, treat or cure any medical symptom or health condition. Current human trial data has not provided sufficient evidence that CBD supplements are able to alleviate chronic conditions.
Medical Cannabis
'Medical cannabis' (Medicinal cannabis, MedCan, or in the UK, cannabis-based medical products (CBMP)) refers broadly to a range of products that contain active compounds either synthesized chemically, isolated from plant or raw preparations direct from cannabis plants.
Developments in breeding, growing, harvesting and storage of plants have enabled standardised granulated cannabis or oil extract preparations. These raw cannabis preparations can vary widely in the types and relative amounts of cannabinoids depending on the particular product or strain of plant, the significance of which is to provide a 'full spectrum' of potentially synergistic cannabinoids and terpenes which are absent in isolates.
These products have shown moderate clinical evidence of efficacy in conditions such as severe epilepsy, chronic pain and intractable nausea and vomiting. Evaluation is still ongoing to consider the risk-benefit profiles of CBMPs in treating specific medical conditions.
In Europe, medicines must be authorised by either the European Medicines Agency (EMA) or by a national medical product regulator such as the Medicines and Healthcare products Regulatory Agency (MHRA) in the UK or the Health Products Regulatory Authority (HPRA) in Ireland. The European marketing authorisation process has steered medical cannabis products toward purified cannabinoid isolates which lend themselves toward standardised pharmaceutical manufacture and traditional clinical trials of safety, effectiveness and side effects. In the past decade, several countries in Europe have passed legislation to allow the prescription of medical cannabis, where there is evidence of benefit in particular indications and where there is no alternative treatment. In 2018 Ireland and UK also permitted medical use but access programmes and prescribing recommendations are only now being established, restricting uptake.
Clinical Evidence for Medical Cannabis use
The current best evidence of the medical benefits and safety of cannabis preparations comes from systematic reviews of clinical studies and gold-standard randomised controlled trials (RCTs). The strongest evidence to date of efficacy, albeit 'moderate' in nature, emerges from multiple sclerosis, cancer nausea and epilepsy clinical trials. These conditions are invariably cited in government reports from Ireland, UK, Europe and US as the most appropriate indications to target with medical cannabis. 'Moderate' evidence, as referred to in the definitive US National Academies of Sciences, engineering and Medicine (NASEM) 2017 report, describes 'several supportive findings from good to fair-quality studies with few or no credible opposing findings'.
This conservative description clearly indicates limitations and important gaps which need to be addressed by larger, longer follow-up clinical trials which test alternate cannabinoid combinations, dosage and interactions with other medications. Additionally, we can learn from previous clinical studies to take account of pharmacogenetics (variation in how genetic different patients with the same condition will metabolise and respond to a particular drug) and comorbidities (co-existing conditions) to provide medical professionals with reliable evidence of efficacy for real-world patient populations. Indeed, studies which test the efficacy of lesser studied cannabis plant isolates and standardised whole plant extracts could provide evidence of the often-cited 'entourage effect' of multiple complementary cannabinoid and terpene compounds.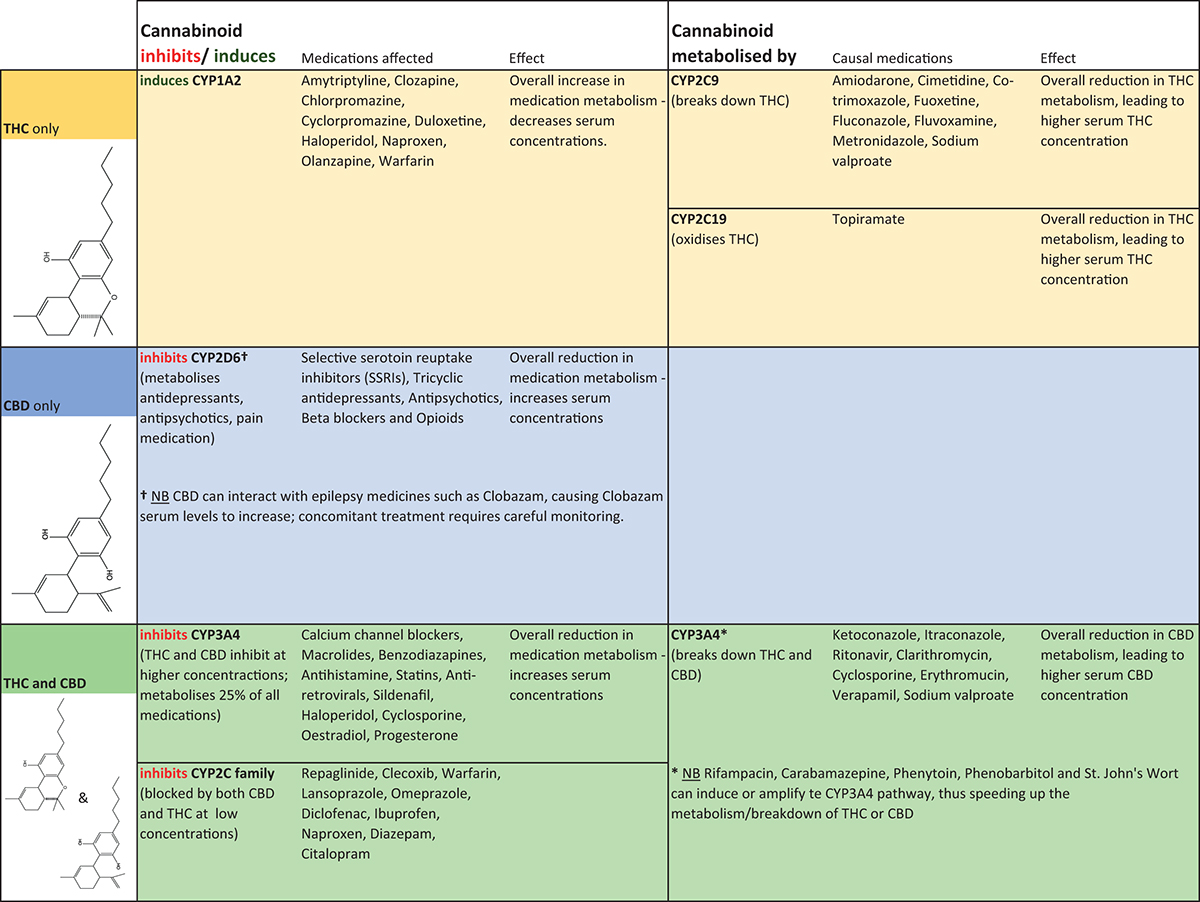 Expanding Medical Cannabis Research
GreenLight Pharmaceuticals Ltd. currently has 9 therapeutic research and development projects based across 3 core disease areas:
Cancers including prostate, ovarian and breast,
Neurological conditions including Alzheimer's, epilepsy, addiction and pain.
Inflammatory or immune-related conditions including arthritis and arthritis-related depression, eye disease and diabetes (rationale showcased in greater detail below). They also have a plant-breeding project to optimize proprietary strains and a dedicated lab to purify and screen compound mixtures, prior to pre-clinical testing in each research programme.
GreenLight is conducting research on whether specific cannabinoids reduce inflammation and can reduce pain in arthritis. Cytokines are molecules produced by cells during tissue injury, swelling and repair, which can signal to other cells to become involved. Cytokines can moderate levels of inflammation and are generally found at higher levels in conditions such as arthritis, contributing to joint damage and ultimately disability. Current studies suggest that specific cannabinoids suppress inflamed states of the immune system, by increasing immunosuppressive cytokines and minimising T-cell activating cytokines. In doing so, cannabinoids may also reduce sensitisation of nerve endings to pain. Clinical trials conducted to date on cannabinoid treatments (usually with CBD: THC in combination) are inconclusive on whether they are effective in arthritis. It is likely there are a number of reasons for this, including the specific treatment composition, doses used, modes of delivery and poor trial design.
GreenLight plans on expanding its program of research into the anti-cancer potential of phytocannabinoids and other plant-based compounds. The company also plans phase II clinical trials of investigational medical products in both arthritic pain and epilepsy.
Pharmacological interactions of Cannabinoid Supplements and Medical Cannabis
As with many other supplements or foods such as St. John's Wort or grapefruit, some consideration should be given to potential for interactions with prescribed or non-prescribed medicines. Prior to prescribing cannabis for medical use, clinical guidance by the Irish Department of Health recommends conducting a full review of concomitant medicines and supplements. Particular care should be taken with sedatives, anti-spasticity agents and epilepsy medicines. Concomitant CBD, for example, can elevate blood levels of clobazam and its active metabolite in children with refractory epilepsy, necessitating close monitoring of clobazam levels. A summary of available drug interaction information is shown in Figure 1. THC and CBD also inhibit CYP2C family (cytochrome P450 liver enzymes involved in breakdown of drugs in the body) and CYP3A4 affecting the metabolism of a wide variety of co-medications. Conversely, several medications such as clarithromycin and sodium valproate inhibit THC and CBD metabolism by CYP3A4, thereby increasing cannabinoid blood levels.
MedCan prescribing recommendations
In line with prescribing for all medicines, the potential for harm must be weighed up against the potential for benefit for individual patients. Greenlight are supporting the education for pharmacists in prescribed medical cannabis, however, the current guidance from regulators has been limited. The clearest clinical guidance on medical cannabis prescribing for MS spasticity, chemotherapy-induced nausea and epilepsy has been provided by the Irish Department of Health. The document updated in April 2019 includes details on taking patient history, administration routes (vaporizer, oil products, oral/mucosal sprays), dosage advice, safety and withdrawal, contraindications and possible side effects. In the UK NICE will formally publish clinical guidelines for prescribing of CBMP's in November 2019. The NICE draft for consultation made available in August 2019 gives clear recommendations for which indications CBMPs should be considered and also flags research priorities. The guideline covers prescribing advice (and rationale and detailed evidence reviews behind each recommendation) for CBMPs in intractable nausea and vomiting, chronic pain, spasticity and treatment-resistant epilepsy. A pertinent example is chronic pain, where the use of THC in any form is not recommended and CBD may only be offered in a clinical trial. This conservative view is justified by the NICE committee, as current evidence indicates benefits of CBMPs in pain are only modest in nature, along with limited evidence of opioid-sparing. Though the report acknowledges that the number of people suffering chronic pain who may benefit is large, the application of an (as yet undisclosed) economic model (to compare cost-benefit with existing treatments) deemed potential benefits small relative to 'high, ongoing costs' and CBMPs 'were not an effective use of NHS resource'.
These reports raise important challenges that stakeholders need to address, foremost the need for valid scientific and clinical evidence to replace individual anecdote. This is particularly important where interactions with concomitant medications may be at play. GreenLight Medicines are passionate about tacking these knowledge gaps by rigorous research, with the ultimate goal of offering safe and cost-effective products that have clear benefits for prescribers and end-users.
Please note: This is a commercial profile
Editor's Recommended Articles