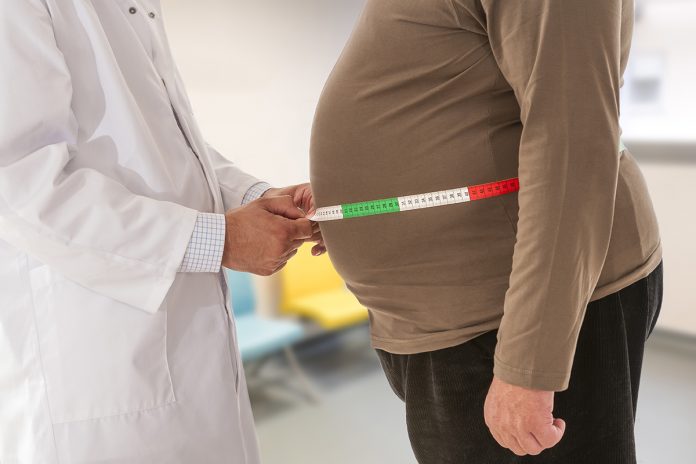 Obesity is a growing problem around the world, with many negative consequences for both individuals and societies. Research by Professor Barry M. Popkin and his colleagues at the University of North Carolina (UNC) aims to lead us beyond the current obesity epidemic
Holding a PhD in economics, Barry M. Popkin, PhD, is the W. R. Kenan, Jr., Distinguished Professor of Nutrition at the University of North Carolina at Chapel Hill, established the Division of Nutritional Epidemiology at UNC (since integrated into the dept) and later established and ran the UNC Interdisciplinary Obesity Center funded by the National Institutes of Health (NIH) with several training grants linked to it. He developed the concept of the Nutrition Transition, the dynamic shifts in our environment and how they affect dietary intake, physical activity patterns, and trends in obesity and other nutrition-related noncommunicable diseases (NR NCDs). Theirs was the first research on the double burden of malnutrition at the household level.
The Nutrition Transition can be thought of as the different stages a population goes through as its access to food evolves from hunter-gatherer to the future stage with a society with a health-oriented enviroment where increased activity and a healthy diet are the norm. This change occurs at different times in different societies, but it follows a similar trajectory in each case and comprises five distinct stages. Beginning with hunter-gather, the stages transition to the fourth, which is dominated by receding families and NR NCDs. At that point, the population has easy access to foods that are rich in fat, salt, and sugar yet low in fibre and polyunsaturated oils and usually at the same time the population transitions to a sedentary lifestyle. An epidemic of obesity and the many associated health issues quickly results. The fifth stage – the behavioural change stage – marks the point at which people and governments strive to change the environment and subsequently lifestyles. Hundreds of papers by Popkin and other scholars show the dynamic shifts in diet and physical activity that have led the world's population to the current stage with high and increasing rates of obesity and other NR NCDs.  He also published with Colleen Doak the first papers on the double burden of malnutrition.
Popkin's research program is globally focused to understand the stages of the Nutrition Transition and enables appropriate programs and policies to improve the health of the world's populations (see www.nutrans.org and also his global food research program). His investigations have placed obesity and its determinants and consequences centrally on the global stage. His early research and evaluation efforts have drawn attention to diet changes and reductions in physical activity and their roles in increased overweight/obesity risks.
Currently, he is actively involved in program and policy design and evaluation, including collaborative appraisals of the impact of the sugar-sweetened beverage (SSB) and non-essential food taxes with the National Institute of Public Health in Mexico and similar work on the impacts of an SSB tax and marketing and front of package labelling controls with the Institute of Nutrition and Food Technology at the University of Chile. His work in these and 16 other countries started in the late 1990s and features journal issues generated at two Bellagio Conferences (Bellagio Conference 2001 & Bellagio Conference 2013). He conducts research in Mexico, Chile, South Africa, Peru, Brazil, Colombia, Jamaica, and Barbados with Shu Wen Ng and Lindsey Smith Taillie, nutrition faculty at UNC. Through his work and consultations with additional countries, he aims to develop large-scale tax and regulatory policies to foster healthier diets and prevent obesity and other NR NCDs.
In addition, Popkin founded three major cohort surveys, the China Health and Nutrition Survey (CHNS) 28 years)1, the Cebu Longitudinal Health and Nutrition Survey (CLHNS) (38 years)2, and the Russia Longitudinal Monitoring Survey (RLMS) (25 years)3 continue to follow the original individuals and their families. Each survey has provided public free-access data for thousands of publications not only by Popkin and his collaborators in each country but also by tens of thousands of other scholars. The RLMS began when he was a member of the small G-7 team4 which worked first with the former Soviet Union and later with the Russian Federation to enact a series of laws and provide grants and loans as part of an effort to try to help the transition from Communism.
Popkin's many major awards for his global contributions include the 2018 Obesity Society Atkinson-Stern Award for Distinguished Public Service; the 2018 American Heart Association Lifestyle and Cardiometabolic Health Council David Kritchevsky Memorial Lecture and Award; the 2016 World Obesity Federation Population Science and Public Health Award; the Chinese government's first award in 2015 for significant foreign contributions to Chinese nutrition; the 2015 Conrad A. Elvehjem Award for Public Service in Nutrition; the 2011 Gopalan Oration Award, the top nutrition prize in India; the 2011 Obesity Society Mickey Stunkard Lifetime Achievement Award; in 2010 elected a fellow of the Obesity Society; the 2010 United Kingdom Rank Prize for Science; the 2010 E. V. McCollum Lecturer for International Nutrition Award; the 1998 American Society of Nutrition Kellogg International Nutrition Research Award the 1992 UNC School of Public Health Bernard G. Greenberg Alumni Leadership Endowment Award; in 1965 elected a fellow of the Woodrow Wilson Foundation; and the 1965 Wisconsin King Christian IV Award for Civil Rights Contributions. He has chaired the dissertation committees of over 60 doctoral students at the Gillings School of Global Public Health and has served as principal investigator on grants totalling more than $165 million in direct costs, many funded by the NIH.
References
1 Popkin, B. M., S. Du, F. Zhai and B. Zhang (2010). Cohort Profile: The China Health and Nutrition Survey – monitoring and understanding socio-economic and health change in China, 1989–2011. International Journal of Epidemiology 39(6):1435-1440.
2 Cebu Study Team (1991). Underlying and proximate determinants of child health: The Cebu Longitudinal Health and Nutrition Study. American Journal of Epidemiology 133(2):185-201.
3 Kozyreva, P., M. Kosolapov and B. M. Popkin (2016). Data Resource Profile: The Russia Longitudinal Monitoring Survey – Higher School of Economics (RLMS-HSE) Phase II: Monitoring the economic and health situation in Russia, 1994-2013. International Journal of Epidemiology 45(2):395-401.
4 Wikipedia. Group of Seven. 2019.
5 Popkin, Barry M. and T. Reardon (2018). Obesity and the food system transformation in Latin America. Obesity Reviews 19(8):1028-1064. Doi:10.1111/obr.12694; PMCID: PMC6103889.
6 Shekar, M., Popkin, Barry (2019 in press). Obesity: Health and Economic Consequences of an Impending Global Challenge. Washington, D.C., World Bank.
Please note: This is a commercial profile
Editor's Recommended Articles