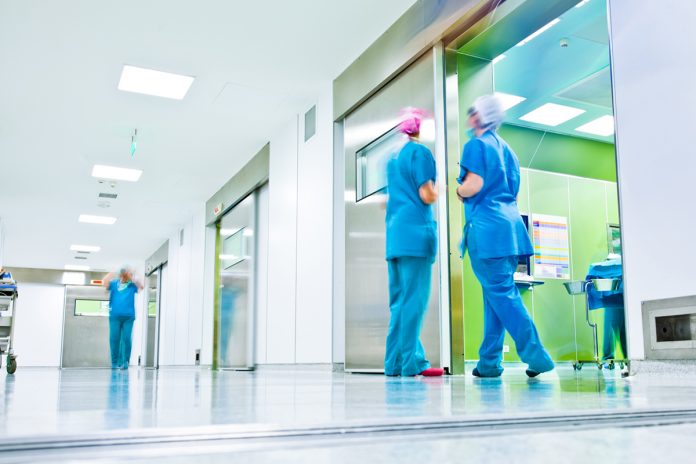 Peter Miller from Visionist explains the challenge of enabling digital transformation in the public sector, including progressive ways of working such as Agile
Following a successful partnership, to turn around and deliver an in-flight large business critical digital transformation programme, Visionist were invited by a large London NHS Trust to design a new in-house front office digital transformation function, the Digital Hub, that would utilise the progressive new ways of working (Lean Start-up and Agile) that had enabled the in-flight programme turnaround and success. Visionist was also challenged with the design of a new, radically different funding model to support the new ways of working to ensure annual recurrent budget availability based on in-year cashable benefits. The digital hub would need to focus on front office service directly impacting both patient and clinician.
The challenge would be the design of a set of standard operating processes to transition Visionist's methods and ways of working into a BAU function. This function would be made up of predominantly permanent staff members and underpinned by the establishment a new organisational culture and attitude that understood the benefits of delivering a minimum viable product and using data-driven decision making to recognise and deliver transformation opportunities. At the heart of the new culture was a "positive experience". Efficiencies must also equal improvements and experiences for patients and clinicians.
Any digital transformation strategy that had access to a BAU annual recurrent budget, rather than a project capital budget, would need to be to be able to deliver a proven approach for real business change and the associated transformational processes and elements that come with it.
The focus of the strategy would be on the development and deployment of transformation enabling operating processes supported by customer-facing digital products and services that would deliver against the trust's digital agenda and maximise the return on investment in the year.
The process
In order to enable the trust to achieve their objective of true digital reform, a shift in focus from the available technology capabilities was required. A fundamental change to business processes enabled and encouraged new ways of working, which were supported by new technology to deliver strategic business-based outcomes and create positive user (patient and clinician) experiences.
To make this a reality, Visionist worked closely with the trust to analyse and document their current processes and capabilities, thus defining the 'as is' state. Through strategic workshops, process audits and patient and clinician research, the desired future (to be) state was imagined, and a target operating model (TOM) was drawn up. The TOM was fundamental in underpinning the business case design and supported the trusts benefit realisation plans bringing everything together. Visionist then led supplier negotiations and statement of work agreements for the foundation of a new digital service unit called 'The Digital Hub'.
This new service unit would go on to facilitate a dedicated, cross-disciplined, agile and transformation/change team of over 20 professionals to deliver organisational effectiveness, new processes and capabilities and improvements to the patient and clinical experiences across the NHS trust. Once a standard operational model had been established, Visionist went on to oversee the re-skilling of staff before transitioning the new service unit from consultant and contract lead resource to a BaU run function. Visionist are highly regarded by my colleagues, and across our organisation as a whole.
Front office digital transformation: Delivering customer facing organisational improvements and effectiveness.
The digital transformation achieved 500% cashable in year benefits.
The outcome
The Digital Hub is a highly successful function at the NHS trust, both supporting the digital agenda and informing the overall digital strategy as well as delivering in year cashable benefits. It is a catalyst for health innovation, positive patient experiences and continues to deliver year on year cost savings generating new revenue for the trust. Since the launch of The Digital Hub, the NHS trust continues to transform the way it provides clinical care to patients, with over 400% cashable in year benefits achieved. The Digital Hub is helping the NHS to maximise its efficiency by providing better patient outcomes, reducing the demand for current resourcing while also building a more sustainable future for the NHS.
Delivery of a new service unit dedicated to delivering innovation.
Enhanced system and capability effectiveness.
Better engagement with clinicians and healthcare experts.
Reduced demand on existing resources.
Proven better patient outcomes and.
New digital-first culture.
About Visionist
Founded back in 2003, Visionist has over 15 years of government delivery experience and 20 years' experience in delivering digital transformation to large organisations and not for profits. We have over 100 permanent staff, and our wider resource pool includes over 800 subject matter experts from our subcontractors and long-term associates, who collectively cover all of the skills and knowledge areas required. The associates that we work with all share our values and commitment to delivering a high-quality service. Many have worked with us for some years across multiple projects and complement our permanent team with additional niche subject matter expertise or delivery experience.
To digitally transform your organisation let's talk +44 (0)20 3883 8201 or visit www.visionist.consulting .
Please note: this is a commercial profile
Peter Miller
Visionist Ltd
Tel: +44 (0)203 883 8201
Editor's Recommended Articles