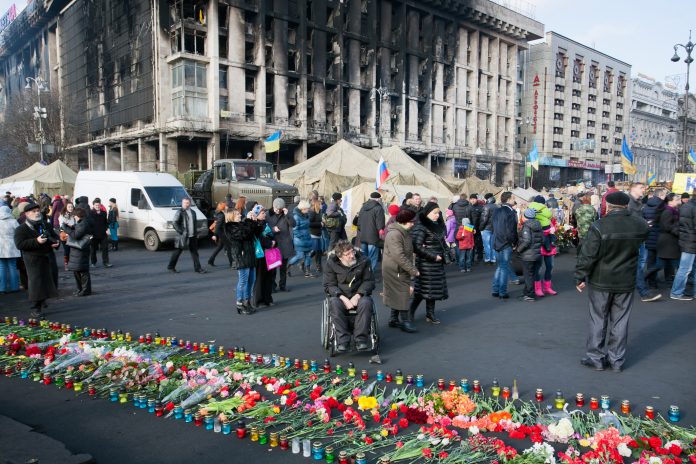 Mr. Yohei Sasakawa, Chairman of the Nippon Foundation, discusses how governments, businesses and NGO's must not forget disabled Ukrainians
Over the past few months, news headlines have been dominated by the war in Ukraine. However, one headline, in particular, that stood out was around those with disabilities and how they are being, once again, left behind.
The UN recently warned that 2.7 million disabled Ukrainians have been 'trapped or abandoned' by the war. Whether rooted in prejudice or just a failure to consider additional accessibility requirements, the grim statistic highlights the plight of the disabled community.
The UN commented that "People with disabilities have limited or no access to emergency information, shelters and safe havens, and many have been separated from their support networks, leaving them unable to respond to the situation and navigate their surroundings".
This underlying point remains an all too familiar tale for those working in humanitarian crisis and this needs to change. Disabled Ukrainians cannot and must not remain on the side-lines.
Supporting the evacuation and provision of essential medicines to Ukraine
To achieve this change, we must start somewhere and the most obvious first step to me is to be collaborative. Having spent a significant part of my life supporting marginalized people left behind by mainstream society, I am fully convinced that supporting minority disability groups just by relying on NGO's, governments and the United Nations will not bring about the important change that is needed. The collaboration needs to be bigger than that.
For example, to help those in Ukraine we are working closely with the Valuable 500 as our global impact partner, to support the evacuation and provision of essential medicines and other assistance to the displaced persons with disabilities.
"A shift from charity to empowerment by providing humanitarian aid to crisis impacted disability-led organisations where and when it's needed most."
In addition to this, we are helping with the support of over 100 Japanese students who are helping people who have evacuated to neighbouring countries. The Nippon Foundation also announced it will provide a further 5 billion Yen ($40 million) in support for displaced Ukrainians seeking to come to Japan. The funding will go toward transportation and subsidies for living expenses over three years.
On the business side, The Valuable 500, using its network, has been able to help connect us with Access Israel and other local aid organisations on the front line. The assistance includes the provision of vehicles for use during evacuation; the provision of temporary accommodation and livelihood support services for displaced persons with disabilities who have already fled Ukraine. This is the sort of collaboration that is needed – no strings attached and all just because it is the right thing to do.
15% of the world's population have a disability
Disabled Ukrainians, and the disabled community, have been let down by accessibility issues – something that in 2022, the world is still lagging behind in addressing. This just proves how far behind inclusive 'aid' is.
One billion people (15% of the world's population) have a disability – however despite this monumental number, when it comes to aid work – often those with disabilities are overlooked.
The sector simply needs to be more accessible as everyone should have the opportunity to receive aid in a humanitarian crisis. People with disabilities should not have to miss out. We have launched a multi-lingual (English, Ukrainian, Russian, Polish, and Romanian) website with accessibility considerations to register the needs of disabled individuals awaiting evacuation to try and help plug this gap.
It is hoped that this logistical intervention will act as a lifeline to those that are currently unable to access emergency information and support networks. However, this is just one example – and there are many more where great leaps forward have been achieved but often work is done in a silo which means that people get lost and ignored in the system.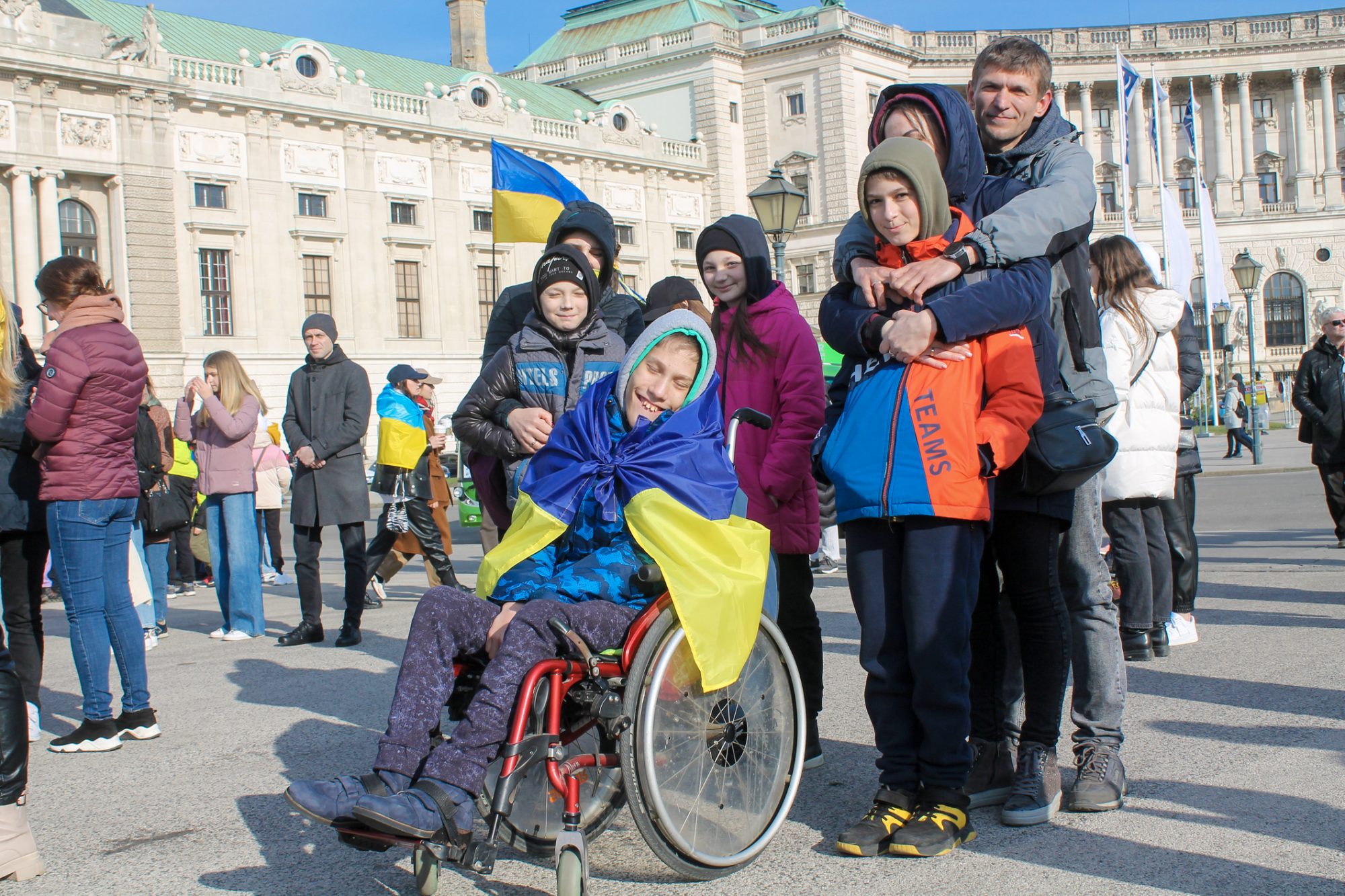 Committed to disability inclusion
If we are to ever have a hope of changing the way that people treat those with disabilities, then the first and most important step is to stop treating them as if they are different – or sadly, as is often seen in cases of a humanitarian crisis – a burden.
Persons with disabilities need to be given the same treatment as everyone else, they must have access to the same support and facilities, and we, as businesses, governments and NGO's have a duty to ensure that this becomes a priority.
Marcie Roth, CEO of the World Institute on Disability, told us "Due to the Russian government's unconscionable war on the people of Ukraine, there is a critical need to support Ukrainians with disabilities who are being left behind as millions flee.
"Rather than a charity approach, leading corporations and foundations who are committed to disability inclusion in their business practices need to continue their support for disability-led organisations to lead efforts to be sure disaster-impacted people with disabilities are not left behind in humanitarian action and relief efforts.
"The Valuable 500's global partner, The Nippon Foundation, and its members including Google, Bristol Myers Squibb and Microsoft exemplify this shift from charity to empowerment by providing humanitarian aid to crisis impacted disability-led organisations where and when it's needed most."
No one sector is going to be able to make this change on its own – it needs long-term and sustained collaboration to make a difference. Disability needs to be part of all future aid projects, funding and planning and we simply cannot be in the same position again when the next conflict arises. We need to act now.
Editor's Recommended Articles