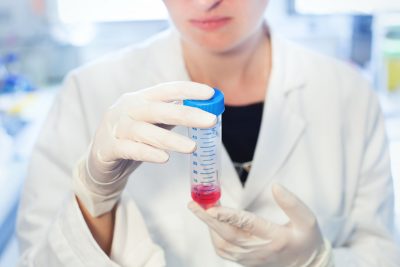 Experts are voicing their concerns that a poor Brexit deal could badly affect medical research partnerships if EU programmes are not replaced
Head of the Wellcome Trust Professor Jeremy Farrar has warned that medical research partnerships could be dealt a hard blow after Brexit and has called for 'clarity'.
Speaking at a meeting in London, Prof. Farrar said that there could be delays in the development of drugs.
He warned that pharmaceutical companies are holding back on investing in UK research until they are surer of what Brexit will mean for medicine.
Medical partnerships within the EU have proved attractive to investors, who are able to access not just UK talent but researchers across the EU.
The UK is currently a leading member of EU research, and the main concern of those in the industry is keeping it that way.
Health Secretary Jeremy Hunt has said that ensuring British people still have access to the 'best and most innovative' medicines is a top priority.
Prof. Farrar said: "What is needed is clarity around where the negotiations are going soon so that people who are planning their investments today for 2021, 2022 and 2025, which is what boardrooms are currently doing, get it as quickly as is possible."
Medical staff
It is estimated around 10,000 EU workers have quit the NHS in the aftermath of the vote to leave the European Union.
In the year after the vote NHS digital found that 9,832 doctors, nurses, and other staff had left, and more are expected to have also left since then.
This exodus was also backed by data from the British Medical Association (BMA), who found that 40% of EU NHS staff were considering leaving and 25% were unsure what to do.
The BMA has called on Theresa May to end the uncertainty surrounding the status of EU nationals in statements echoed by Lib Dem leader Vince Cable.
In May of this year, the UK government promised to protect the citizenship of EU nationals, but the offer was condemned as insufficient by expats.
Editor's Recommended Articles