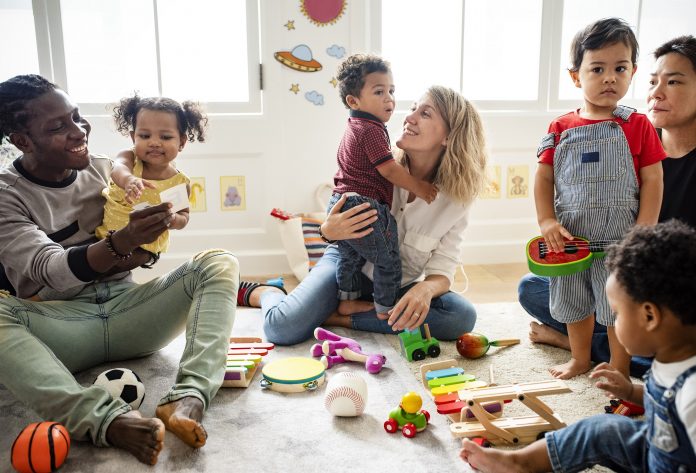 Aspiring nursery professionals can now become qualified to enter the nursery sector through the flexible Diploma for the Early Years Workforce; provided by leading distance learning provider, Open Study College
The course is tailored to those looking to work with children aged 0-5 and offers a flexible approach to taking the level 3 qualification from NCFE CACHE (Council for Awards in Care, Health and Education). The level 3 qualifications from NCFE CACHE are highly regarded within the early years sector and will enable learners to work as nursery practitioners in day nurseries, nursery schools and reception classes.
Like all Open Study College courses, the early years educator course can be studied flexibly through its e-learning platform as well as through its study pack options and will cover key areas of knowledge such as health and wellbeing, legislation, frameworks, professional practice, play development and learning for school readiness.
Students looking to become fully qualified will be required to hold a level 2 maths and English qualification. Students without these qualifications can choose to add them on to their NCFE CACHE course directly through Open Study College.
Students are also required to find a suitable work placement where they can develop the practical skills of the occupation through the support and guidance of a workplace mentor. This work will be assessed on three occasions by an external assessor; included as part of the Open Study College course offering to further support students in achieving the qualification.
Students completing the course will gain the level 3 qualification from NCFE CACHE, a licence to certify their suitability to work with nursery age children and 32 UCAS points, enabling them to build upon their qualification in future.
Samantha Rutter, CEO of Open Study College said: "We are very excited to offer a fully flexible solution for those looking to enter the nursery occupation with our Diploma for the Early Years Workforce. Students can access a range of written materials, exercises and assessments as part of their learning experience. We want to support our students throughout the learning process, whether it's through our online platform, study materials or as part of their work placement. We want to make it more flexible and attainable to get fully qualified and enter this wonderful line of work."
The course can be started at any time to be completed within 18 to 24 months dependent on study option and is available on the Open Study College website now.
For more information on Open Study College and the wide variety of courses on offer, please visit www.openstudycollege.com
Editor's Recommended Articles