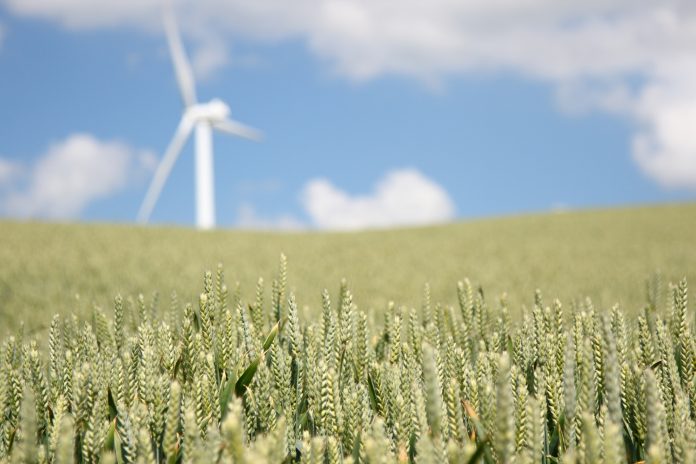 An investment for £27 million will go to productivity-boosting equipment in the farming industry, helping the UK farm more sustainably and move toward net-zero strategies
Farming Investment Fund, opening for applications on November 16th, urges farmers in England to apply for grants to buy new equipment and infrastructure to help to improve efficiency and help the UK farming become more sustainable.
"Boosting productivity and delivering environmental benefits"
These sustainable investments could include solar-powered electric fences, water treatment systems that use ultraviolet light rather than chemicals and cameras for monitoring livestock.
Finding greener procedures for agriculture, the fund will be split across two strands. Firstly, the Farming Equipment and Technology Fund will centre around smaller grants for the equipment, including electronic seeders and chemical-free disinfection systems.
Secondly, the Farming Transformation Fund will cover more substantial technology, aiming to transform business performance overall. This strand will focus initially on water management, giving grants to improve water use on farms for crop irrigation and building on-farm reservoirs.
Agriculture is responsible for 10% of the UK's emissions
The farming industry, and agriculture itself, plays a fundamental part in reaching net-zero ambitions laid out by the UK Government. This announcement thus creates a definitive framework in achieving these objectives.
An additional investment assisting these net-zero objectives includes a £124 million support to the Nature for Climate Fund, which is helping to restore approximately 280,000 hectares of peat in England by 2050 and increase woodland creation by a third in England within the decade.
The reformation of sustainable farming practices will also be advised further by the Government, as planned in its Agricultural Transition Plan, which will reward farmers for producing public goods, such as better air and water quality, protecting wildlife, soil health and animal welfare.
The Government has additionally promised its commitment to provide financial assistance through the Farming Resilience Fund, supporting farmers to invest in their businesses to improve their productivity, manage the environment sustainably and deliver other public goods.
The fund gives grants to organisations so that they can support farmers who are entitled to Basic Payment Scheme payments.
Rural Payments Agency Chief Executive Paul Caldwell added: "Innovation and technology have a real-life impact across the farming sector, so I'm delighted to be able to help unlock this potential for many farmers through the Farming Investment Fund. I know how popular these schemes are so I would encourage those eligible to make an application for this valuable support."
Farming Minister, Victoria Prentis said: "I'm pleased to offer support to eligible farmers through the new Farming Investment Fund to invest in technology and infrastructure to boost productivity and deliver environmental benefits.
"Investing in new technology and equipment on-farm has a real impact on productivity and yields, as well as a benefit for the environment as we build on the historic commitments of COP26."
Editor's Recommended Articles