Anastasia Tonello, US immigration expert, discusses the wall against legal immigration by the Trump administration, revealing how legal infrastructure has been quietly manipulated to dismantle immigration
While much has been made of the wall at the southern border – what it will look like, what it will be made of and who will pay for it, very quietly, the Trump administration has been building an invisible wall through changes in policies, interpretations, and resource allocations designed to curb and reduce legal immigration.
A 2018 report by the American Immigration Lawyers Association: "Deconstructing the Invisible Wall: How Policy Changes by the Trump Administration are Slowing and Restricting Legal Immigration" finds deliberate efforts to decrease immigration to the U.S. through travel bans and extreme vetting, changing long-held policies, whilst initiating new policies.
Specifically, U.S. Citizenship and Immigration Services (USCIS), the agency of the Department of Homeland Security (DHS) responsible for overseeing immigration benefits, has managed to slow or stop the admission of temporary skilled workers and entrepreneurs, terminate or curtail programs designed to address gaps in the immigration laws and decrease channels for stakeholder engagement and customer service.
Many of the more high-profile changes to immigration law and policy, such as family separation, have been successfully challenged in the courts.
But more mundane changes such as increasing delays and processing times, changing discretionary standards and requirements and moving resources away from benefits and to enforcement, arguably fall squarely in the purview of the executive.
As such they are less susceptible to legal challenges and have largely remained intact.
How did the travel ban change immigration?
The idea of a travel ban began before President Trump was elected whilst on the campaign trail. One of his first executive actions as president was signing Executive Order 13769, "Protecting the Nation from Foreign Terrorist Entry into the United States."
Released late on a Friday afternoon with no advance notice or consultation with the agencies responsible for carrying out the order, the travel ban caused chaos at U.S. airports and resulted in mass visa revocations, the denial of entry of U.S. permanent residents (green card holders), and intense questioning and scrutiny of dual nationals from some of the U.S.'s closest allies. The travel ban also created diplomatic tensions as confusion about its scope and implementation led to contradictory guidance.
The travel ban also created diplomatic tensions
Following court injunctions, the travel ban was rescinded and modified, or as characterised by the president "watered down", two more times. The current version of the travel ban, which restricts travel to the U.S. of citizens from Iran, Libya, North Korea, Somalia, Syria, Venezuela and Yemen, was upheld by the Supreme Court in June 2018 as within the authority of the executive.
According to statistics from the U.S. Department of State which is responsible for issuing visas abroad, in the fiscal year 2018, from June when the ban was upheld by the Supreme Court to September 30, 2018, 37,029 people were found ineligible for a U.S. visa based on the travel ban.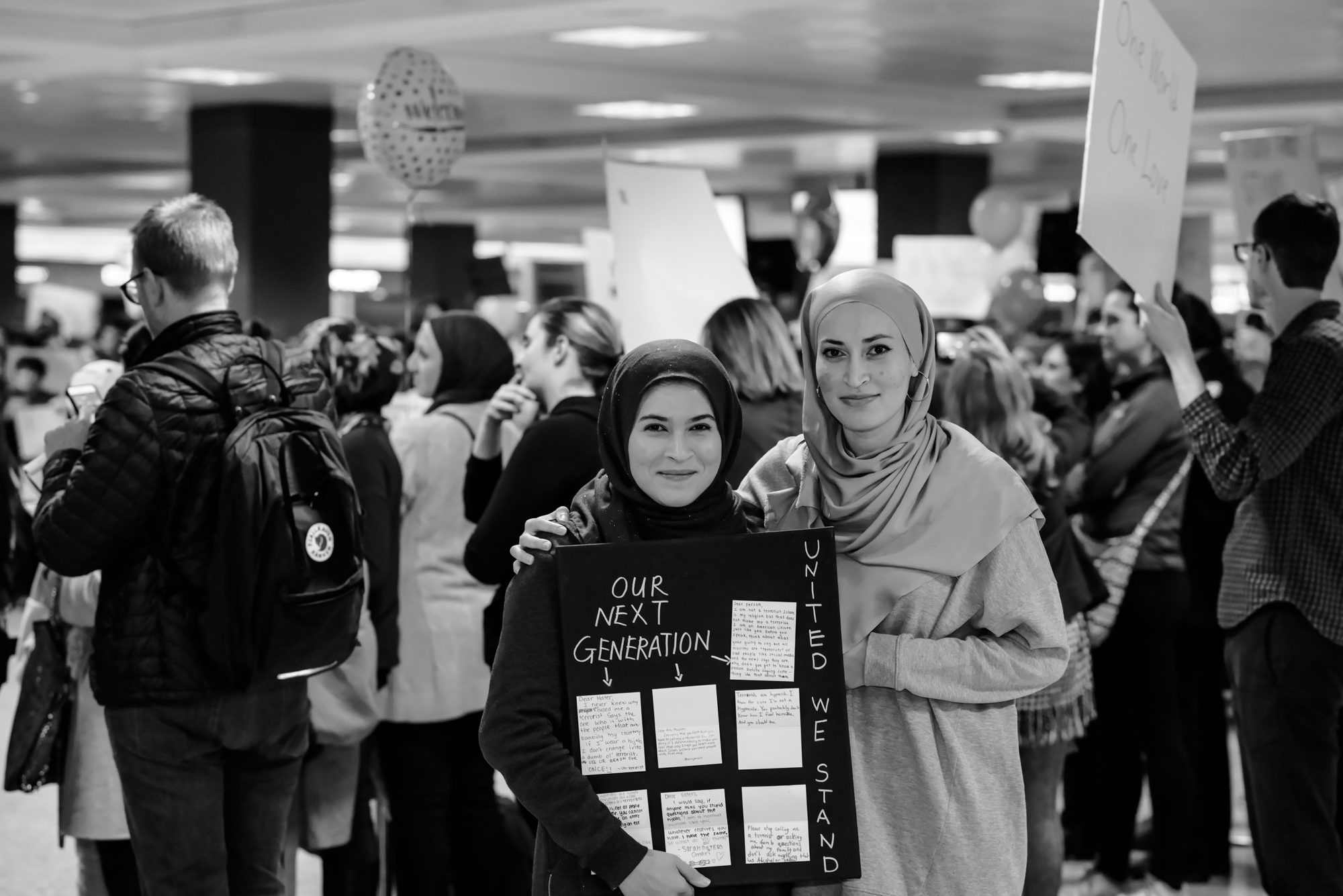 Of these, a mere 2,232 were found eligible for a waiver of the ban, a provision not available in the original January 2017 executive order. To be eligible for a waiver, an applicant must demonstrate undue hardship, a national interest to the U.S. and that there is no threat to national security if the applicant is granted admission to the U.S. In less than four months, nearly 35,000 visa applicants, otherwise qualified, were denied admission to the United States.
Similar to the travel ban, as a candidate, President Trump called for extreme vetting in the visa application process.
This has been used to further screen and deny visa applications.
But unlike the travel ban, the U.S. visa process has included extreme vetting for years. The multi-agency process which was substantially strengthened following September 11, 2001, is led by the Department of State.
All visa applications are included in the Consular Consolidated Database, which includes biometric and biographic data of applicants and is linked to the DHS's Automated Biometric Identification System and Traveler Enforcement Compliance System and the FBI's Integrated Automated Fingerprint Identification System.
Consular officers also have access to DHS's Arrival Departure Information System, the Consular Lookout and Support System which includes data from law enforcement agencies including the FBI, the Drug Enforcement Agency, the National Counterterrorism Center's Terrorist Identities Datamart Environment and the terrorist watchlist from the Terrorist Screening Center.
Notwithstanding the multiple layers of screening and background checks that visa applicants are already subject to, the March 2017 Executive Order 13780 called for a worldwide review of screening and vetting processes.
The Department of State responded with a new visa application form, the DS-5535 which requests detailed information about an applicant's past travel, address and employment history and social media identifiers.
requests detailed information about an applicant's past travel
The Executive Order also called for the suspension of the interview waiver program which allows the Secretary of State to waive the personal interview requirement of certain visa applicants when in the national interest. Applicants who had previously been identified as low risk, must now attend visa interviews, utilising precious resources previously used to focus on security issues.
The result is that visa wait times have increased resulting in fewer approved applications and overall decreased immigration numbers – an objective of the administration's policies, contrary to previous administrations which worked to decrease wait times.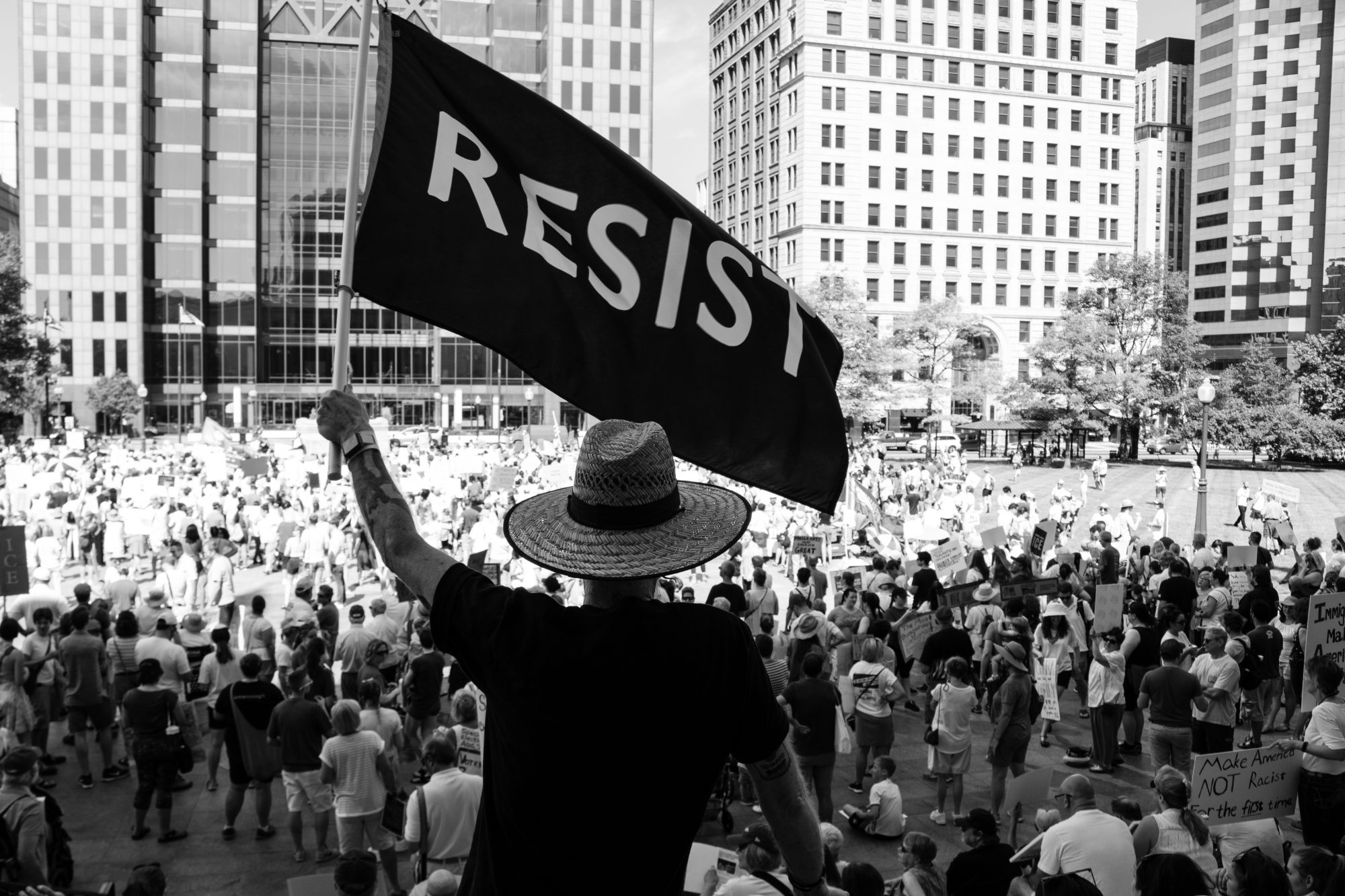 The increased burden on applicants and more importantly on consular officers have directly affected visa issuance. According to Department of State statistics, there were 1 million fewer nonimmigrant visas issued in fiscal year 2018 than in the fiscal year 2016. Specifically, in 2016 there were 10,381,491 visas issued. This number fell to 9,028,026 in 2018, despite a strong economy and record-low unemployment.
Delays at U.S. Citizenship and Immigration Services
In addition to higher denial rates, a growing backlog of immigration benefits at USCIS has resulted in fewer approvals of immigration benefits sought by U.S. employers and U.S. citizens. USCIS has struggled with case backlogs and processing times since the agency was created after September 11, 2001. In 2004, USCIS announced a "Backlog Elimination Strategy" and worked for the next ten years to reduce and eliminate excessive backlogs.
This strategy was eliminated by the Trump administration.
The agency changed its mission statement from:
USCIS secures America's promise as a nation of immigrants by providing accurate and useful information to our customers, granting immigration and citizenship benefits and promoting an awareness and understanding of citizenship, and ensuring the integrity of our immigration system
To:
U.S. Citizenship and Immigration Services administers the nation's lawful immigration system, safeguarding its integrity and promise by efficiently and fairly adjudicating requests for immigration benefits while protecting Americans, securing the homeland, and honouring our values.
This shift in the agency away from service and towards enforcement and protection, the focus of U.S. Immigration and Customs and Enforcement (ICE) and U.S. Customs and Border Protection (CBP), USCIS's sister agencies in DHS, reflect the abandonment of the original purpose of USCIS within DHS.
According to an analysis of USCIS data for fiscal years 2014 to 2018 by the American Immigration Lawyers Association, the overall average case processing times at USCIS surged by 46% in the last two years and by 91% since 2014.
The specific case types most affected by the delays include petitions for immediate relatives, which are filed by U.S. citizens and lawful permanent residents, applications for naturalization, filed by longtime lawful permanent residents, and applications to register permanent residence or adjust status, filed by those who are eligible for green cards based on a family relationship or permanent U.S. job offer. The increase in processing times is contrasted to a decrease in cases submitted. For the first three quarters of the fiscal year 2018 (for which data are available), USCIS received 17% fewer petitions and applications, yet overall case processing time increased by an average of 19%.
case types most affected by the delays include petitions for immediate relatives
The delays in processing time affect all immigration benefits, but looking at employment-based benefits, average processing times for petitions filed by U.S. employers offering permanent employment to certain classes of workers who are normally highly skilled or possess very rare experience, knowledge or expertise, and who are filling labor shortages, surged by 37% since 2017 and 169% since 2004.
Many of these delays are a result of changes in policy including the rescission of a 2004 deference policy which directed USCIS officers to give deference to previous approvals to eliminate duplication of work and to focus USCIS officers' time and energy on new issues presented by a petitioner.
Longer processing times + unpredictable results = fewer approvals
The rescission of the no deference memo has led to new and aggressive determinations made on renewal applications with no change in the underlying facts and eligibility. This has, in turn, resulted in less predictably and further delays and disruption to U.S. employers seeking to extend authorisation for skilled and essential employees and managers. While many petitions are ultimately approved, the additional time and fees incurred have created another barrier resulting in fewer overall approvals.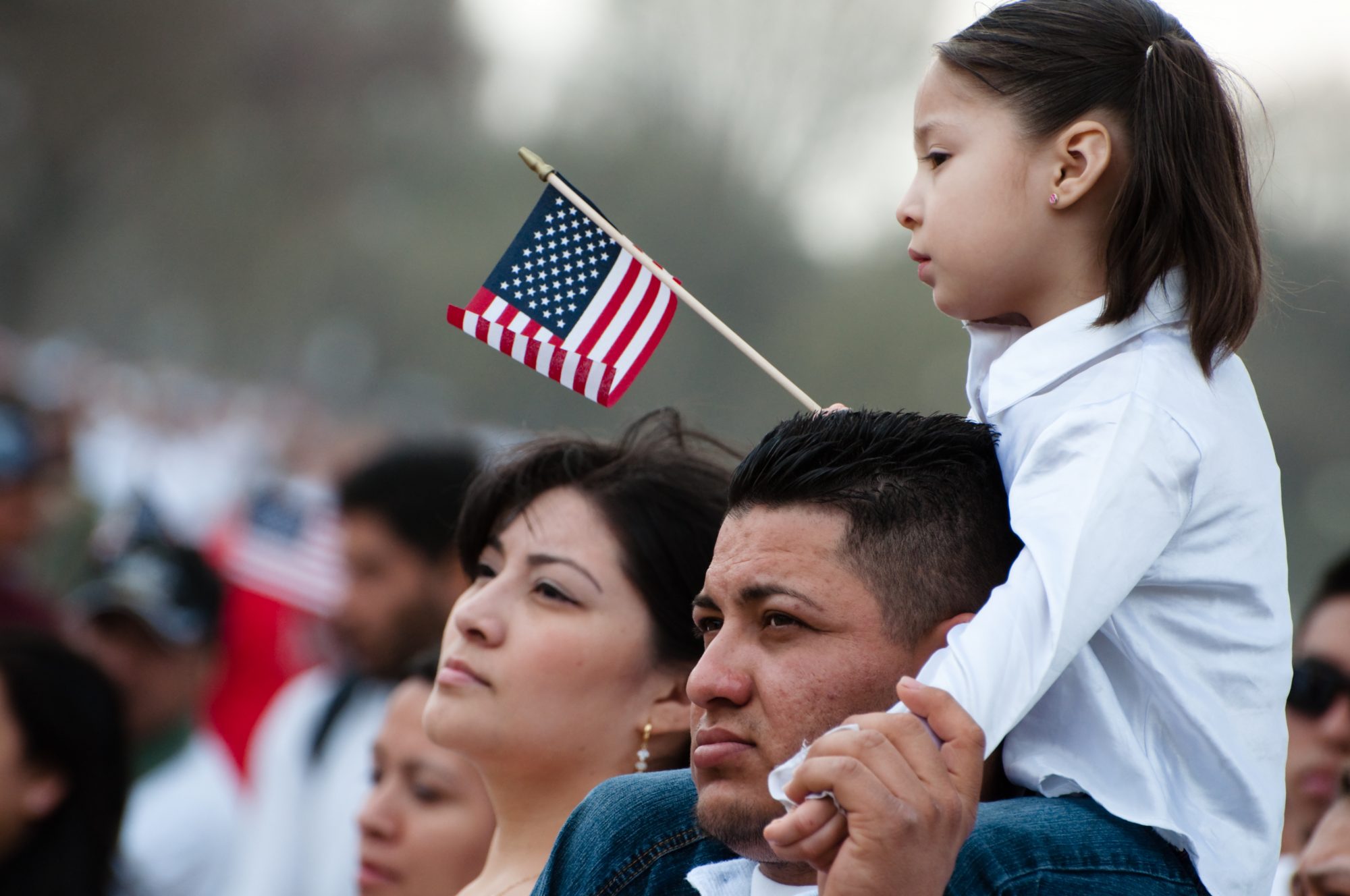 An examination of data provided by USCIS of H-1B petitions, which are filed by U.S. employers seeking to hire those with degrees or equivalent experience in positions requiring specific degrees, shows that USCIS issued 85,000 requests for evidence between January 1 and August 31, 2017, a 45% increase over the same period in 2016.
Ultimate approvals of H-1Bs also fell.
In fiscal year 2017 90% of H-1Bs were approved. While this may sound high this is a self-selected group, already reduced based on filing fees, limited visa numbers and availability.
Further, most cases would have labour condition application certified by the Department of Labor, and a beneficiary with a university degree or educational evaluation. In the first quarter of fiscal year 2018 (October 1 to December 31) the approval rate dipped to 85%.
Through changes in policies and practices, slowing down the process and creating additional obstacles, the Trump administration is reducing legal immigration.
The invisible wall has not received the widespread attention given to other policies designed to reduce immigration, but the implications are real and will have long term effects for the U.S.
Anastasia Tonello
Managing Partner
Laura Devine Attorneys LLC in New York
Partner and global head of US immigration team
Laura Devine Solicitors in London
Editor's Recommended Articles