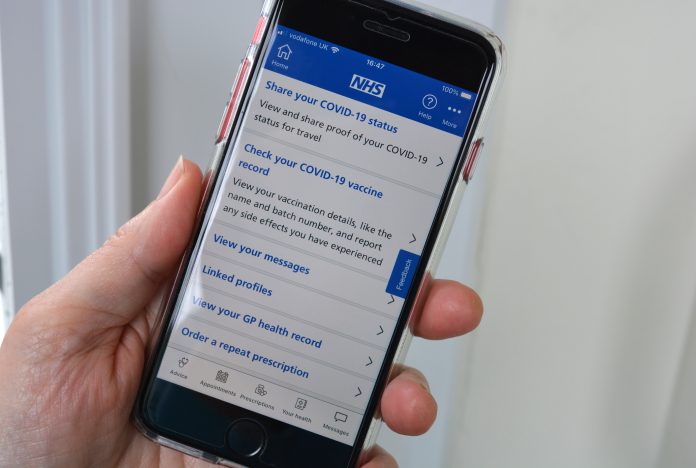 By using the NHS App services, fewer people are commuting to their GPs for health advice – cutting 22,000 car journeys a month
Having changed their health advisory services to be online following the Coronavirus pandemic, NHS App services continue to reduce carbon emissions generated from patients travelling to and from GPs.
NHS Digital finds that up to 200,000 appointments and repeat prescriptions arranged through the NHS App would previously have been made by people driving to their local surgery, from April to December 2021.
This reduction in travel emissions helps to contribute to the NHS net-zero pledge made, aiming to reach an 80% reduction in carbon emissions by 2028 to 2032.
NHS has pledged to become net-zero by 2040
With over 26 million people signed-up to the NHS App, recent months have found in-person appointments have become fewer thanks to increased NHS App services – with the last four months seeing over 5.9 million repeat prescriptions ordered and over 463,000 GP appointments booked via the NHS App, saving valuable time for patients and clinicians.   
Accounting for around 17% of the carbon footprint of the NHS, reductions in travel and journey times have led to a carbon dioxide reduction of around 78 tonnes across the UK.
Additionally, it has been estimated by the NHS that around 4,100 fewer bus and taxi journeys and around 5,500 fewer train and motorbike journeys are being made every month with patients using the app instead.
Overall, over 206,000 car, bus and taxi trips to GP practices are estimated to have been saved between April to December of 2021.
Online services not only reduce emissions but also prevent wasting resources like paper
The NHS App provides numerous services, such as e-Referral services, COVID-19 support and advice, maternity and child health services, online pharmacies, and services to monitor and improve health and wellbeing.
Susie Day, NHS Digital Head of Delivery, NHS App stated: "By using the NHS App to manage appointments and order repeat prescriptions online thousands of patient journeys to GP practices are being saved every month.
"The NHS App is providing people with a convenient and secure way to access healthcare and is having a wider positive environmental impact. Sustainability is a key priority for NHS Digital and the organisation is working to reduce its carbon footprint.
"Last year, use of the app helped save more than 200,000 car journeys, resulting in a significant reduction of carbon emissions."
Editor's Recommended Articles