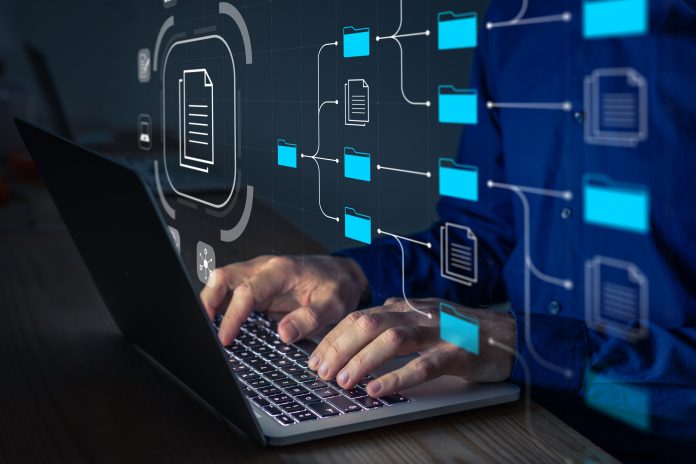 Dr Vijay Magon, Managing Director of CCube Solutions, demonstrates here how their medical records project successes and expertise working with the NHS is providing cost-effective and scalable solutions, tailored to meet individual requirements
Designed and built with NHS practitioners using latest technologies, CCube's award-winning solutions deliver electronic health and medical records to clinicians, secretaries and administrators in the format they require, when and where they are needed.
CCube Solutions, an independent UK SME, has been working in the NHS (secondary care) for over 20 years. We have recently attained BSi certifications for ISO Standards – 9001, 14001, 2700, 27701, and BS 10008 – demonstrating our commitment to abide with established standards for protecting sensitive patient data held in our solutions in widespread use in the NHS.
CCube Solutions help Trusts and Health Boards alike digitise legacy patient medical records and make this information available to clinicians and other health professionals at the point of care. It supports the Government's drive that the NHS should be using technology to improve productivity, reduce costs and ultimately enhance patient care.
CCube Solutions specialises in providing Electronic Document and Content Management (EDRM) and Workflow solutions, based on the CCube software suite which holds and manages some 450 million documents containing over 52 billion pages for 32 million patients across 30 NHS organisations around the UK.
Some of our NHS sites have been using the solution for over 18 years. Data on realisable benefits, from just three key sites, shows a collective saving of c.£35M over ten years.
In-house scanning: St Helens & Knowsley Teaching Hospitals NHS Trust
St Helens & Knowsley Teaching Hospitals NHS Trust started a project in early 2009 to digitise and deliver electronic patient records files to guarantee notes availability, improve the quality of patient care and – of course – save money. Its IT resource – Health Informatics Service – created its own in-house scanning bureau along with CCube Solutions EDRMS. The results are impressive:
1st Trust in the UK to stop using paper records in clinical practice
£1.4M annual savings from £1.2M investment
500 doctors and 130 secretaries trained after a staged rollout taking 22 months
Over 175,000 medical records digitised (c.52M pages) stopping 7,000 files per week being hand delivered
Innovative scan-on-demand model developed – only files needed are actually scanned, resulting in huge cost savings
Outsourced scanning: Aintree University Hospital NHS Foundation Trust
Aintree University Hospital decided to outsource to an external scanning services provider. Again, CCube Solutions EDRM software was installed and used to deliver the digital records at the point-of-use:
First Trust to use forms recognition technology to automate the recognition and classification of pre-printed medical forms, which make up 95% of medical files
£1M annual savings from £1.5M investment
Scan-on-demand with a third party – 290,000 patient files digitised
30% space gained in a new £45M building from removing paper records so a £13.5M estate benefit
Access the required information within three mouse clicks!
Hybrid model: North Bristol NHS Trust
North Bristol NHS Trust approached the whole transition from paper to digital medical records by both setting up its own in-house scanning bureau and working with a third-party outsourcing specialist, to do the back scanning. The in-house bureau is used for day-to-day scanning. Returns from the project have been significant:
A scan-on-demand model for digitising patient medical records will save over £1.3M within four years
EDRMS is an 'invest to save' initiative, with the system paying for itself based on a reduction in operating costs
Outsourced digitisation of over 295,000 active patient records, amounting to c.55M pages
In-house scanning of day-forward patient records
24/7/365 notes availability for multi-disciplinary clinical teams
Project delivered on time and to budget
Auditing and information governance improved as medical records are tracked
Avoiding scanning legacy paper in the first place – the Papworth Hospital model
Tertiary Trust, Papworth Hospital, installed EDRM, installed EDRM, workflow and eForms from CCube Solutions to create an electronic medical records system (EMR). Papworth's EMR is not
concerned with scanning legacy records. The focus has been to concentrate on the patient's pathway from the moment an individual is referred to the hospital so that referral paperwork and medical notes are indexed, shared and information automatically routed to boost efficiency, reduce costs and enhance patient care. Return on investment has been significant:
The whole project, including software and project management, cost under £250K.
Significant reduction in operational costs by removing physical paper records storage and management (cost over £200Kpa.)
Assists meeting Government targets to see patients within the set timeframe of 18 weeks from GP to final treatment
The first deployment of a registration and referral system where letters are scanned and then handled electronically using workflow
Medical records in primary care: The GPs
Turning to GPs, we launched our eLG solution – a secure and hosted platform for electronic Lloyd George (LG) records. A typical practice with 11,000 patients is likely to have around 13,000 wallets, given some patients will have more than one. And, on average, each wallet will contain around 80 pages. This means over 1M sheets of paper per practice – in larger surgeries, the numbers will be considerably higher.
Following on from an initial launch of eLG (within the NHS), currently holding some 2.5M records comprising of 90M pages for 620K patients, accessed by 100 GP practices, CCube Solutions has deployed a secure and hosted platform for the storage, access and lifecycle management of electronic LG records. The upload process of Lloyd George files is free, fully automated, and meets agreed SLAs. Access to this information is via a standard Internet browser using any device, no need to install any software in the practice!
Contact CCube to discuss how we can look after every stage of your information strategy, from capture and life-cycle management to delivery:
info@ccubesolutions.com

Please Note: This is a Commercial Profile

This work is licensed under a
Creative Commons Attribution-NonCommercial-NoDerivatives 4.0 International License
.
Editor's Recommended Articles