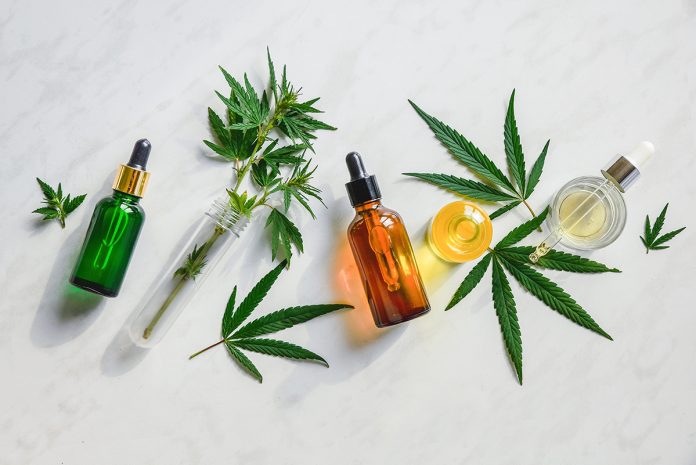 Read on to find out more about Oils By Simpson, Kim Schleppegrell Skaue, and their joint mission to encourage natural medicine use worldwide
Business professional Kim Schleppegrell Skaue has joined Oils By Simpson in order to help them bring the benefits of CBD oil to people across the globe.
Natural and alternative medicine have long been favoured over their conventional counterparts, tracing back thousands of years to ancient countries like China. The idea behind natural medicine is the incorporation of the mind, body, and emotions to encourage the healing process. This is due to the belief that the whole body, muscles, and nerves are interconnected and interact to support self-healing and optimum function. Natural medicine embraces numerous therapies, including herbal tinctures and natural plant foods, to promote healing by addressing the root cause, not merely masking symptoms.

While both natural and conventional medicine has its benefits, the recent rise in natural medicine in modern society reflects this kind of treatment's uniquely beneficial properties. A 1998 study showed that alternative medicine use in the US had risen from 34% to 42% in just seven years, and the number continues to increase steadily(1). Unlike many drugs and medications, natural treatments such as herbal medicines are suitable for a range of ages and health conditions, tailored to a large variety of individuals. Because most of these therapies are centred on mental and emotional health and emphasize consumption in healthy doses, individuals are unlikely to experience adverse side effects that could impact their quality of life.
Oils By Simpson
Oils By Simpson started with the shared appreciation of cannabis oil between the founders, Henrik, Maria, and Kevin. The three struggled with various illnesses and found that CBD-rich oil could change their physical and mental health for the better. They fell in love with the multifunctional properties of this naturally derived product and its range of therapeutic effects, and they wanted to spread this knowledge to a broader audience. What sets them apart is their large volunteer community, most of whom have severe medical histories; because of this, they are able to detail how medical cannabis helped them in ways that conventional drugs were unable to.
Established in 2012, Oils By Simpson sells cannabis oils to treat a myriad of symptoms, from anxiety and insomnia to physical conditions like chronic pain and inflammation. They also stock a range of products based on how experienced the user is with CBD oil, from beginners to experienced users, so users can find what works best for them.
Because they were one of the first companies to encourage the use of medical cannabis, they have accumulated a large gathering of experience regarding CBD. Their Facebook recovery group for Scandinavian countries has over 23,000 members, with over 12,000 active every month, detailing their personal experiences with Oils By Simpson's medical cannabis products. This Facebook group has become a "knowledge bank" where users can now learn from and support others.
Kim Schleppegrell Skaue
Oils By Simpson has recently joined forces with Kim Schleppegrell Skaue, a business professional with extensive strategy and business development experience. Skaue will be the new president of Oils By Simpson, aiding the company in its mission to evolve from a small movement to a professional brand able to cover various countries with high-quality organic cannabis products. Oils By Simpson believes that everybody deserves access to these products and that there is an option for taking control of both your mental and physical health to ensure excellent quality of life with no adverse side effects.
This will be done by Skaue first by helping to consolidate the business and then by bringing the extensive knowledge of Oils By Simpson to all European countries. This knowledge will then be further spread out from Europe to other countries worldwide. Skaue substantial experience in strategy development and sales marketing will help make this possible.
His impressive career path included companies like SONOFON, a mobile cellular network provider company where Skaue worked from 1996-2002 as the head of strategy and business development. SONOFON then merged with Telenor, another world-leading cellular mobile network provider, and Skaue served as Vice President for Telenor Denmark from 2003-2006. After this, he went on to work in Oslo, Norway, for Telenor Nordic as its Vice President from 2004-2006. This was only the start of his many career achievements, with later accomplishments including serving as a CEO and board member for various other companies, including Tivoli Friheden, AAU, and Visit Nordjylland.
The Future of Natural Medicine
Both Kim Schleppegrell Skaue and Oils By Simpson are united in their mission to bring awareness towards food and herbs as natural medicine. They want to provide CBD as a natural alternative for individuals looking to control their health and well-being. This provides them with an affordable yet effective option alongside conventional medicine options like prescription drugs so that users can find the treatment best suitable for their needs.
While more research is still needed in the field of natural medicine, the future is bright. More people are seemingly turning away from drugs and medications, which have been shown to create digestive, skin, and mood complications, especially with prolonged use. Leading this movement towards natural medicine worldwide are primarily countries with ancient civilizations, including India, South America, and Egypt. All of them have used several plant-based remedies to treat a range of ailments, dating back centuries. According to the World Health Organization, about 60% of the global population relies on herbal medicine. Not only this, but 80% of the population in developing countries depends on it for their primary healthcare(2).
However, with the rise of natural medicine comes many products with questionable quality and inadequate safety measures put in place. Buying herbal products from discreditable companies may result in cheaper products; however, the quality is almost always compromised. This can result in adverse side effects for the user. To combat this, gathering knowledge about the different natural medicine options available is crucial. Ideally, this also means buying products from a reputable company with consistent, high-quality products that have shown continuous significant results.
Oils By Simpson alongside Kim Schleppegrell Skaue aims to bring the knowledge of natural medicine worldwide and, in doing so, increase the availability of their safe and effective cannabis products.
1 https://www.ncbi.nlm.nih.gov/pmc/articles/PMC3068720/
2 https://www.sciencedirect.com/science/article/pii/B978012814619400001X
Editor's Recommended Articles