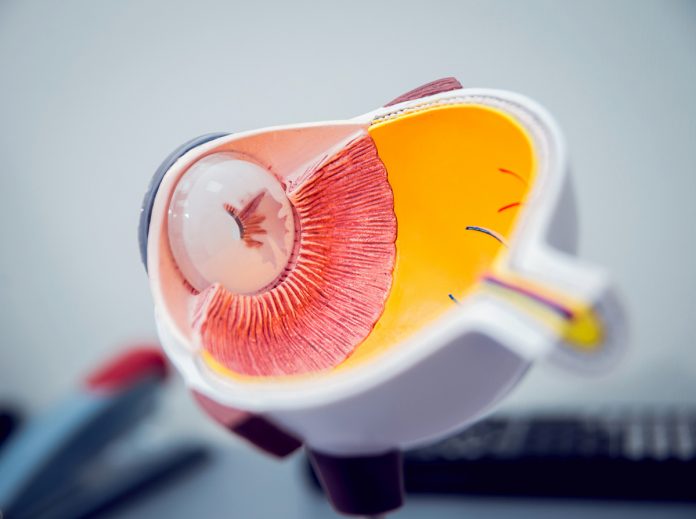 Professor Heather Sheardown tells us about the C20/20 Innovation Hub at McMaster University leading the way for ophthalmic academic and translational research
The ageing of the population has led to an increase in the incidence of ocular conditions and blinding eye diseases. Biomaterials have traditionally played a significant role in the treatment of a host of ocular conditions. Cataracts, for example, are routinely treated by the implantation of a polymer-based artificial lens (intraocular lens) and in fact, in Canada alone, more than 350,000 cataract surgeries are performed on an annual basis. Contact lenses are worn by more than 125 million people worldwide. Polymer-based drug delivery has the potential to solve many of the problems associated with the treatment of ophthalmic conditions. However, bridging the gap between academic and translational research remains a significant limitation.
C20/20 Innovation Hub
The C20/20 Innovation Hub is a unique ophthalmic biotechnology hub located at McMaster University in Hamilton, Canada. C20/20 is dedicated to the creation, materials testing and pre-clinical validation of an advanced portfolio of new products for ophthalmic conditions. This includes improved ocular therapeutics and drug delivery systems treating a wide range of diseases, and advanced materials to accelerate new contact lenses for the future. These products originate within academia or stem from industrial collaborations.
While eye drops are a well-accepted method of delivering drugs to the eye, regular instillation of highly concentrated solutions is required to maintain therapeutic concentrations. For chronic diseases, this is onerous, leading for example, to compliance rates below 30% in the case of glaucoma.1
Based on the hypothesis that enhancing the efficacy of this well-accepted platform will lead to better therapeutic outcomes, a significant effort in the C20/20 Innovation Hub has focused on the development and validation of a mucoadhesive micelle-based eyedrop drug delivery system.2,3
In addition to using sustained-release formulations, this work enhances the "on eye" drug residence time via the eye's natural components, which is a relatively new discovery.4-6 Measurement of the increased ocular residence time of the particles, attributable to phenylboronic acid incorporation, had never been done before and was made possible by adapting the unique chemistry, developed for radiolabelling hyaluronic acid (unpublished data).
This work was identified by clinical and industry collaborators as highly impactful, as reducing the dosing regimens for ocular diseases, such as dry eye and glaucoma, would improve patient compliance and increase clinical efficacy. This is key in a field with limited treatment options.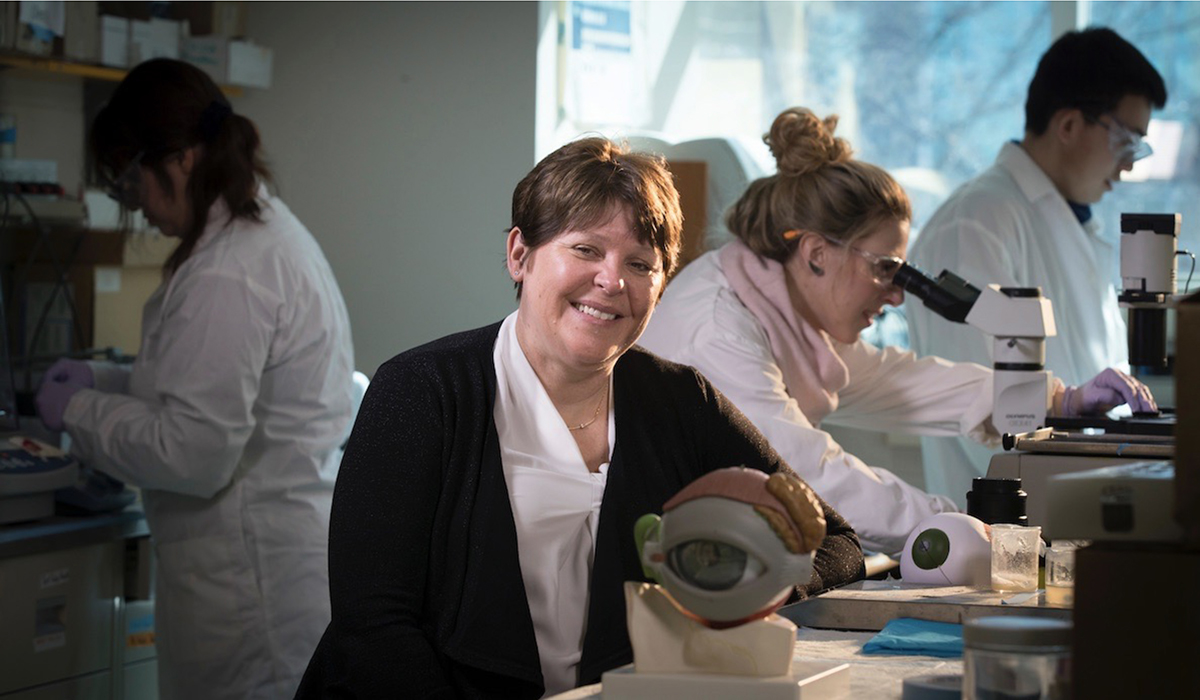 Translational concerns have also been addressed, such as adapting the synthetic chemistry to a more scalable free-radical technology. Extensive testing confirmed that micelles prepared using the different chemistries had similar properties and that the key metrics, including drug loading and drug release, were comparable.
This work has been licensed to a McMaster based spin-out, 20/20 OptimEyes Technologies, for further preclinical development. If successful, this will provide a comfortable treatment option for various conditions, allowing patients to instil drops less frequently, a key improvement for elderly patients and others who require caregiver assistance. Through the pharmacokinetic validation of the formulation, the team has acquired expertise in the development of analytical methods for evaluating drug concentrations in tissues.
The team is looking to partner with academic and industry teams to further enhance their competencies. More information is available at https://www.c2020hub.ca/
References
Tatham AJ, Sarodia U, Gatrad F, Awan A. Eye drop instillation technique in patients with glaucoma. Eye (Lond). 2013 Nov;27(11):1293-8.
Mangiacotte N, Prosperi-Porta G, Liu L, Dodd M, Sheardown H. Mucoadhesive  Nanoparticles for Drug Delivery to the Anterior Eye. Nanomaterials (Basel). 2020 Jul 18;10(7):1400.
Prosperi-Porta G, Kedzior S, Muirhead B, Sheardown H. Phenylboronic-Acid-Based Polymeric Micelles for Mucoadhesive Anterior Segment Ocular Drug Delivery. Biomacromolecules. 2016 Apr 11;17(4):1449-57.
Liu S, Jones L, Gu FX. Nanomaterials for ocular drug delivery. Macromol Biosci. 2012 May;12(5):608-20.
Maisel K, Ensign L, Reddy M, Cone R, Hanes J. Effect of surface chemistry on nanoparticle interaction with gastrointestinal mucus and distribution in the gastrointestinal tract following oral and rectal administration in the mouse. J Control Release. 2015 Jan 10;197:48-57.
Xu Q, Ensign LM, Boylan NJ, Schön A, Gong X, Yang JC, Lamb NW, Cai S, Yu T, Freire E, Hanes J. Impact of Surface Polyethylene Glycol (PEG) Density on Biodegradable Nanoparticle Transport in Mucus ex Vivo and Distribution in Vivo. ACS Nano. 2015 Sep 22;9(9):9217-27.
Please note: This is a commercial profile
© 2019. This work is licensed under CC-BY-NC-ND.
Editor's Recommended Articles