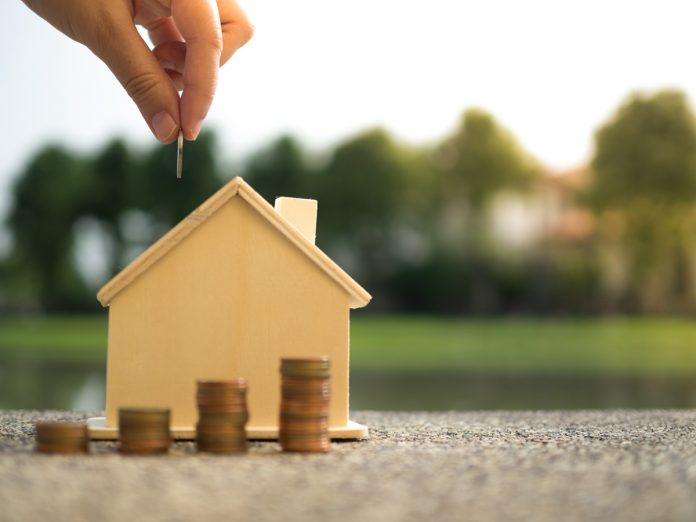 Jennifer Duncan, Director of Government and Public Sector at Mastercard details why prepaid cards are at the frontline in the fight against homelessness in the UK
The Observer reported last year, following a Freedom of Information request, that half of all council tenants across 105 local authorities who received the housing element of Universal Credit were at least a month behind on their rent, with 30% two months behind. When comparing this to council tenants on housing benefit, 10% were a month behind on their rent, with under 5% running more than two months behind.
This pattern has also been reported by housing federations. Across the United Kingdom, 73% of housing federation tenants on Universal Credit were found to be in debt, compared with 29% of all other tenants. In the private sector, the Residential Landlords Association found that only 13% of landlords were willing to let properties to tenants on Universal Credit – claimants are being turned away at the door.
While there are many factors likely to be driving up this trend, individuals struggling with financial management is a key contributor. Claimants are expected, where possible, to arrange their own rent payments as they would if they were in full-time work. However, 20% of claimants are believed not to have a bank account, with many more thought to have had no prior experience of managing their own housing costs.
For those claimants who do not have a bank account, they are typically offered a Post Office Card Account. This account does not enable payments or budgeting, instead, it simply allows an individual to withdraw funds in cash from the Post Office. For welfare claimants managing housing payments, potentially for the first time, this approach protects neither tenant nor landlord. It is also an expensive way of transacting for individuals and families who already have extremely limited resources.
If the only financial product you have access to restricts you to withdrawing cash, then you have little choice about the services and goods you buy and the price you pay for them. A number of studies have shown that it is expensive to be poor. This is driven by a lack of access to utility bill discounts by paying by direct debit, the inability to buy coach or train tickets online at discounted prices or the other deals that the majority take for granted.
The financial cost associated with this is known as the 'poverty premium', depending on where someone lives and their circumstances, it can cost a family anywhere from £500 to £1,500 a year. To put this in perspective, Ofgem estimated that the average annual energy tariff in 2018 was £1,185 (dual fuel direct debit). Demonstrating that by having access to digital payments, in some cases, people can literally earn the ability to heat their home.
Universal Credit claimants should be offered the opportunity to access digital products to help maximise budgets in every way they can and have access to tools that enable money management. Encouragingly, the analysis of a pilot programme in Kent concluded that: "Prepaid cards have the potential to promote financial inclusion and independence, helping people manage their money and debts and widening options for financial management".
A variety of prepaid types, including transaction accounts are well established with public sector organisations and the citizens they serve. Mastercard and its customers already work with over 200 public sector organisations to deliver prepaid programmes to support a range of services and government policy. These offer a real alternative to existing welfare disbursements. For public sector partners, this gives them the ability to save financially, cut out inefficiencies in processes and improve visibility over transactions, whilst at the same time increasing the level of care provided to each individual being supported, something that is key.
So, what is a prepaid transaction account? At a minimum, it has all the functionality of a basic bank account and does not require a credit check. Prepaid transaction accounts have no overdraft or cheque facility, reducing the likelihood of unmanageable debt which can lead, in the worst cases, to homelessness.
Account users can also set-up direct debits and standing orders, make card purchases in-store and online, check balances and expenditure online and withdraw cash using the ATM network. Providers such as The Change Account also offer financial education and budgeting tools and loyalty discounts at major retailers. Whereas, a Pockit account operates in a similar way, but has an added credit builder feature to help those with a bad, thin or no credit history to build a good one. The Post Office is expected to launch its own service in the coming months, which has the potential to bring the benefits of prepaid to even more people.
These features all aid the account holder's ability to avoid the poverty premium and to inform their spending decisions. However, budgeting tools, in particular, can support welfare claimants to successfully navigate their new financial responsibilities including managing housing payments. This tool enables account holders to protect and separate vital funds such as rental payments from everyday spending in a simple way.
It puts the tenant in control and gives the landlord peace of mind. With many welfare recipients, in-work and receiving irregular income this flexibility to budget and manage funds is critical. Other budgeting features can be added including time locks on payments which can help to protect the finances of those with chaotic lives.
We should be moving beyond the successful prepaid pilots and into full roll-out without delay. Prepaid transactional accounts should be offered to all welfare claimants with budgeting needs as standard. By taking this step, the Department for Work and Pensions and local authorities, who are on the front line of welfare delivery, can simultaneously improve the financial health of welfare claimants and set them up for success.
Please note: this is a commercial profile
Jennifer Duncan
Director, Government and Public Sector
Mastercard
www.mastercard.co.uk/en-gb/governments.html
www.twitter.com/MastercardUKbiz
Editor's Recommended Articles