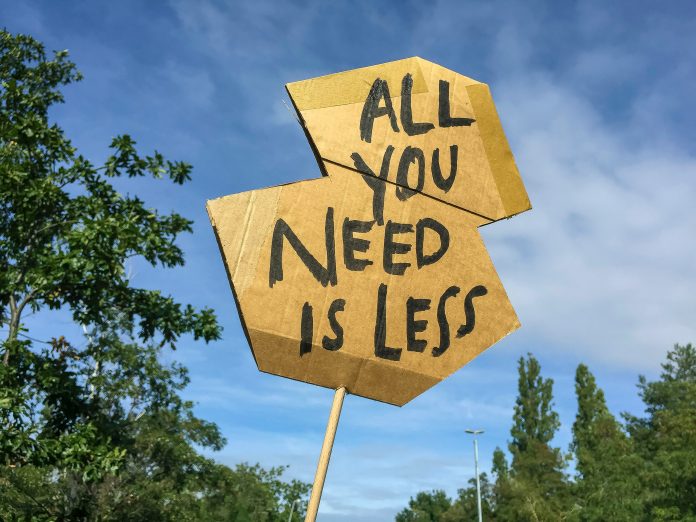 Stuart Woolgar, CEO, Global Guardians Management Ltd, explores how repurposing empty buildings, such as office space, will help the property world to become more sustainable
The world as we knew it two years ago has changed in many ways, for many reasons: the Pandemic, Brexit, and simply progress, as developing technology impacts the way we live and work.
During the recent global climate summit in Glasgow, we were continuously reminded of the perilous future our planet is facing if every major industrialised country doesn't up its game to cut emissions, waste, and pollution as a matter of urgency. Economic development must continue, we all understand that, but we must proceed sustainably, ethically and safely… and promptly.
Here in our fortunately still green and pleasant land, becoming 'carbon neutral' seems to be the new buzz expression along with 'offsetting'; both business and the public sector are all being encouraged to do their bit to contribute, whether you're a small local council or heavy industry manufacturer. However, the property sector across the board has a particular challenge to face.
Sustainable property
Sustainability is something everyone has been talking about for years, but only recently has it risen up the agenda in the property world to the level people are really focussing on its importance and the case is now on for deconstruction, as opposed to demolition, in that particular sector. Deconstruction involves breaking down a structure, big or small, through the removal of its constituent parts, segregating the materials recovered to re-cycle or re-use them. It's actually being driven by demolition contractors themselves and it will inevitably and unfortunately increase costs, but that has to be weighed against the environmental impact.
When some 45% of total UK carbon emissions come from the built environment, and 32% of landfill waste comes from the construction and demolition of buildings, it focuses the mind and where re-purposing comes into its own.
Deconstruction
Repurposing should be the crusade of everyone in the public sector to lead by example. Why demolish a lovely old building and replace it with modern concrete and glass one unless it's absolutely necessary? Yes, of course, not every building can or should be saved, and yes, we are in desperate need of new affordable, and social housing, with green power, clean heating, and plentiful insulation, but a lot of buildings could still have many years of use left in them with a bit of thought and effort, and the savings in terms of the environment could undoubtedly be enormous.
As the working world here in the UK changes and evolves to a new and different norm, it is becoming apparent the current hybrid way of working will probably continue. People ARE gradually returning to their offices, but it seems working from home for some days of the week, if not all of them, will continue for many through the advance in communications technology that makes it so easy.
Empty office buildings
The impact this has already had on the commercial property market is obvious. Empty office buildings – the lights are on but there's no one there a lot of the time – and for sale/to let signs everywhere as companies consolidate and reduce their required staffing space. For the public sector, always the cynosure of all eyes, the impact is similar.
But what to do with their empty space while they decide on its future? Is it surplus to requirements now? Will it be needed at some point in the future? And, most important of all, can it be put to better use in the meantime? To answer some of those questions: there are options; probably; possibly; definitely yes!
It matters not if the vacant property is commercial, industrial, residential or a public building; it CAN be put to a sustainable, ethical, viable, social, and affordable use… while its future is debated on and finally decided.
First and foremost, any vacant or unoccupied property needs securing. That is a given. Mindless vandalism, anti-social or criminal activity, theft, squatting or fly-tipping – these are just some of the problems it attracts. If someone is actually occupying the building and safeguarding it legally, these problems invariably won't happen. But security guards are expensive, especially on patrol 24/7. The simple, expedient, social and affordable option is to install property guardians.
Property guardians
In one easy solution, the land or property owner temporarily hands over responsibility for the building to a guardian company, such as Global Guardians. They take over its security and two beneficial things instantly occur. The property is safeguarded round the clock and costs the landlord nothing, and at the same time, affordable accommodation, often in expensive city centres, is offered to gainfully employed, but mostly low-paid key workers.
We at Global Guardians work with most of the London local councils and housing associations and have done exactly as described above and provided homes for countless working professionals. Not just the hard-pressed members of the NHS in our hospitals, but key workers are in many other jobs that have kept the country going through the long and difficult months of lockdown and beyond: e.g. shop workers or delivery drivers, those people who work unsocial hours to provide the level and ease of service our 24/7 lifestyle now demand. They pay a small fee to live in the building in return for safeguarding it, but this is much lower than equivalent local rents in the private sector and the guardian company ensures they are in a safe, warm, specially furbished area of the property for the duration of their stay.
Our property guardians have been looking after old or vacant buildings, not just for months, we have guardians who have happily occupied and safeguarded these types of properties for years, until their owners decide what to do with them… so why can't this be a blueprint for wider re-purposing in these more environmentally aware times? As we plough through another winter with the threat of Covid still present, many workplaces will continue to remain unwanted, reduced in size, or empty for the foreseeable future.
2022 is now with us and what the commercial property landscape will look like in six months or a year, no one knows for sure. These are uncertain times, for our planet and, in a much smaller way, for our property sector. But there are solutions for a lot of our problems; we just have to act on them, and vacant property security can be as easy as picking up the phone at my office.
Please note: This is a commercial profile
Editor's Recommended Articles