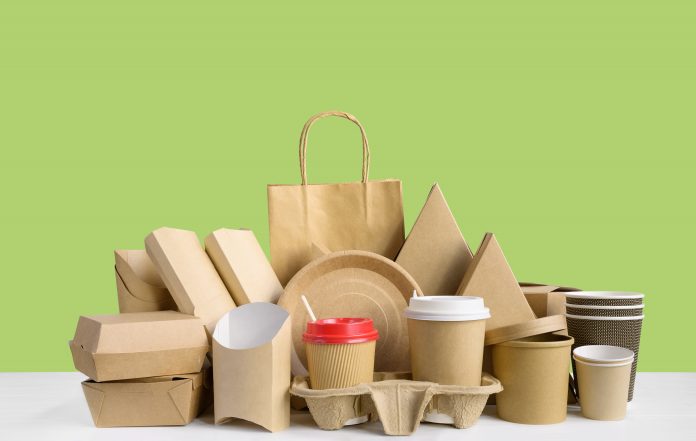 Researchers suggest a digital track and trace system, to encourage businesses to adopt reusable packaging and reduce waste
Following COP26, research involving the University of St Andrews suggests that a digital track and trace system could encourage businesses to switch to more sustainable packaging, supporting the circular economy aiming to reuse rather than dispose.
Identifying how new digital technologies can support a circular economy
The research is a start-up founded by St Andrews' alumni and is being carried out in collaboration with Reath and Lancaster University, and has been published in the Journal of Sustainable Production and Consumption.
By using unique bar codes to track an individual container throughout the supply and reuse chain, researchers suggest this can help prevent packaging waste and their high costs to businesses.
This process began with interviewing brand manufacturers, retailers, regulatory bodies, NGOs and reuse experts from a variety of industries, including food and beverage, cosmetics and household products, to try determining the main reasons for businesses not investing in reusable packaging.
The research uncovered four reasons why businesses will not adopt reusable packaging: affordability, current regulations which are making single-use containers more competitive, potential increased risks and complications for health and safety, and finally the potential to damage brand reputation if the scheme change didn't turn out to be better for the environment.
Creating an 'Open Data Standard' for reusable packaging
By asking business leaders how digitalisation might help overcome these challenges, researchers used their interview responses to create an 'Open Data Standard' – a data collection helping organisations to work together through the manufacturer, transports provider, retailer, and consumer – for reusable packaging.
The research suggests that additional digital passports can address the obstacles stated by businesses, which is what is currently preventing them from adopting reusable packaging. There are currently no government targets for reuse of packaging in the UK or EU due to the challenges of monitoring reuse: digital passports would allow for this type of monitoring.
Digital passports have benefits beyond the individual organisation. For instance, packaging waste costs accounts for 36% of municipal solid waste, with less than 5% of plastic packaging currently recycled.
These digital passports include positive outcomes, such as:
By tracking individual containers with a unique barcode, this enables businesses to calculate packaging lifespans and return rates from customers, both of which are crucial to determining affordability.
For organisations paying environmental taxes for when packaging is released onto the market, digital trackers would be able to exempt organisations using refillable packaging. This would allow track and trace and governments to create taxation that incentivises reuse of packaging.
The unique barcode on a container could help to meet health and safety standards by proving they have been cleaned between refills and return to the shop floor.
Digital passports would enable businesses to tell packaging stories in an appealing way, as they are able to verify and quantify their reuse activities for marketing purposes.
A reusable container may require many uses for its environmental footprint to compare favourably with single-use alternatives, and so accurate accounting for refills is core to useful life-cycle assessments.
Researcher in the School of Management at St Andrews, Lucy Wishart, says: "There is a belief that technological initiatives in the circular economy fail to capture the social, cultural and political challenges facing organisations when adopting reusable packaging.
"But digitialisation can also help address these challenges through clarifying communication amongst stakeholders and supporting collaboration."
Editor's Recommended Articles