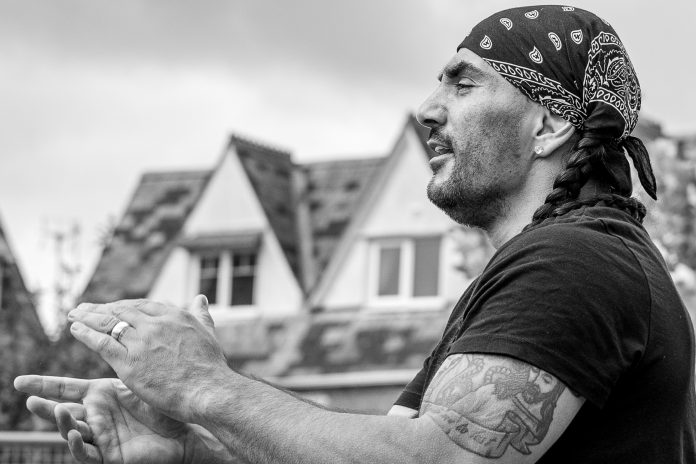 Jo Gorniak & Toby Gorniak MBE from Street Factory CIC, with Rosa Cisneros (C-DaRE), shed light on the Roma community in Europe, including its diversity
The Roma community is the largest ethnic minority in Europe, and it remains one of the most disadvantaged groups. Toby Gorniak MBE, a Polish Roma man who was forced to migrate to the UK due to Anti-Gypsyism, is running the community interest company Street Factory in Plymouth, UK, an example of a company using Hip Hop to transcend boundaries and are delivering high-quality dance, theatre and mentoring programmes that lead to social transformation.
The largest ethnic minority in Europe
The Roma community is the largest ethnic minority in Europe, and it remains one of the most disadvantaged groups. With an estimated 10-12 million Roma living in Europe alone, their social and political positions in the European Union (EU) remain one of critical importance as they face discrimination, poverty and highly precarious situations. The EUROCITIES report found that "to improve the situation of Roma, the EU adopted an EU Framework for National Roma Integration Strategies in 2011 intending to achieve Roma integration at national, regional and local level by 2020" (2017) but the situation remains dire, and the community is a source of social and political tension. Many Roma in the EU are victims of prejudice and social exclusion, even though EU countries have banned discrimination.
On a broader macrosocial level, the international migration of Polish Roma was determined by political shifts that have impacted the entire region in the aftermath of the collapse of the Berlin Wall and communist system. (Fiałkowska, Garapich and Mirga- Wójtowicz 2019, 252). This social backdrop frames Toby Gorniak's reality growing up in Poland in the 1990s and present day.
The migration of Polish Roma
Gorniak is a Polish Roma male who was born and raised in the city of Bielsko-Biała. In an interview for a short documentary produced by RosaSenCis Film Productions, he describes his childhood and the prejudice and discrimination he and his family received while living in Poland, simply for being Polish Roma. He expands on the tension and reflects on the fear his mother had and her desire to want to protect the family. The tense social environment that Gorniak references was the impetus for them to leave Poland in hopes for a safer city where they could live without fear of being attacked or face the intense racism Roma endured in his home country. In the film, he describes having to leave Poland and living in Germany for some time, and then migrating to the United Kingdom where they were classed as asylum seekers and detained for several months. Sociologists Fiałkowska, Garapich, and Mirga-Wójtowicz have done a comprehensive study of the process several Polish Roma underwent to migrate to other countries in Europe. In their study, they document that "most cases Roma used the asylum application system, mainly due to rising instances of racism and threats of violence" (Fiałkowska, Garapich, and Mirga-Wójtowicz 2019, 253).
The contextual reality for Roma in Europe, particularly Polish Roma migrating in the 1990s frames the animosity and tension within Europe and the UK. Gorniak now lives in Plymouth, in the UK with his wife Jo Gorniak and their six children. Together they started Street Factory, a community interest company, which uses hip hop to transform lives and bring hope.
Toby Gorniak still faces prejudice and stereotyping in his life in the UK, but as a family, they share their experience, encouraging people to embrace differences, search for similarities, and abandon stereotypes that are associated with Roma people. Toby uses his traumatic experiences, to reach the unreachable, discover individual genius and unlock potential. Toby's stories, his experiences with racism have become tools to warm hearts, change minds and inspire, becoming his superpower to transform the lives of people who have no hope.
The diversity of the Roma community
The Roma community is a heterogeneous community that is rarely recognised for its diversity. It is grouped and criminalised and this clustering results in a fractured identity. To remedy and eradicate this racialised compartmentalisation that politicians and social actors use to push their agendas, what is needed are counter-narratives and positive examples that are coming from the community. These positive references can be found within the Roma community and exist in a variety of environments.
Gorniak is a fitting example of an individual who has taken a negative situation and flipped that social reality into a positive one, transforming not only his own life but those of others. Using hip hop culture and the five principles of Respect-Peace-Love-Unity & Fun, elevates their Roma and the non-Roma community, carving out pockets of positivity, offering counter-narratives to the erroneous stories that permeate mainstream media.
Toby Gorniak- Street Factory Film
References
Fiałkowska, K., Garapich, M. and Mirga-Wójtowicz, E., 2019. Polish Roma Migrations- Transnationalism and Identity in Anthropological Perspective. Ethnologia Polona, 40, pp.247-276.
European Union Programme for Employment and Social Innovation "EaSI" (2, 2017. Mapping Of The Situation Of Roma In Cities In Europe. EUROCITIES. [online] European Union Programme for Employment and Social Innovation "EaSI", pp.1-48. Available at: http://nws.eurocities.eu/MediaShell/media/Mapping_of_the_situation _of_Roma_in_cities_FINAL_REPORT.pdf
Editor's Recommended Articles