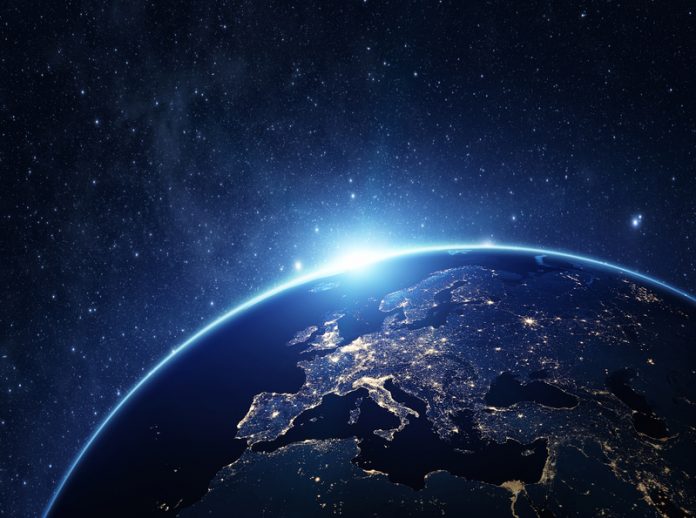 The role of the UK's Minister of State for Universities, Science, Research and Innovation is placed under the spotlight by Open Access Government
Recently appointed on 9th January 2018 as Minister of State at the Department for Transport and Minister for London, Jo Johnson was previously the Minister of State for Universities, Science, Research and Innovation, from July 2016 to January 2018. He was also elected Conservative MP for Orpington in May 2010 and re-elected in May 2015.
Outside of his political career, Johnson joined the Financial Times in 1997, after working as an investment banker at Deutsche Bank. He had two foreign postings with them: firstly, as Paris correspondent (2001 to 2005) and then as South Asia Bureau Chief based in New Delhi (2005 to 2008). In 2008, he became an associate editor of the Financial Times and Head of the Lex Column.
Johnson's future ministerial responsibilities will be confirmed in due course, during his role within transport and as Minister of London. He will control policy relating to London, including informing Members of Parliament in the House of Commons on the activities of the Greater London Authority.
He will also be taking over from MP Greg Hands, who served as minister for London from 13th June 2017, until Theresa May's recent Cabinet reshuffle. Theresa May has said her reshuffle makes the government look "more like the country it serves" with a "new generation" of ministers brought in. (1) This is backed up by Johnson's replacement for universities minister, Sam Gyimah. Currently age 41, Gyimah will work alongside the newly appointed Education Secretary, Damian Hinds, who replaces Justine Greening.
As Minister of State for Universities, Science, Research and Innovation, Johnson was responsible for everything from Industrial Strategy to intellectual property, including:
Universities and higher education reform (including implementation of the Higher Education and Research Act and teaching excellence framework and quality);
Higher education student finance (including the Student Loans Company);
Widening participation and social mobility;
Education exports (including international students, international research);
Science and research, including the creation and governance of UK Research and Innovation (UKRI);
Agri-tech;
Space and;
Innovation.
These are the areas that Gyimah will be covering during his time as Minister. During 2017, Johnson was involved in many topical contracts, particularly in the space sector. November 2017 marked the signing of the 2020 climate change mission contract between Thales Alenaia Space and the UK Space Agency. It will work on MicroCarb, a joint UK-French satellite mission, which will measure sources and sinks of carbon, the principal greenhouse gas driving global warming. It is the first European mission intended to characterise greenhouse gas fluxes on the Earth's surface and gauge how much carbon is being absorbed by oceans and forests.
Minister Johnson, spoke on a visit to Thales Alenia Space's Belfast facility and stated that the UK space sector is currently brimming with talent. Added to this, the collaboration with France on MicroCarb is an excellent platform to demonstrate the UK's cutting-edge science and engineering, which is at the core of the UK's Industrial Strategy. (2)
Johnson also commented on the amount of the investment (funded by the UK government's Industrial Strategy Challenge Fund) and the hopeful benefits it will bring, which he described as follows: "It is great to see our £99 million investment in the new National Satellite Test Facility is already making a difference for the sector. This facility will make Harwell a world-class hub for innovative space technology, helping UK companies like Thales Alenia Space be more competitive in the global market and support our ambition to capture 10% of the global space market by 2030." (3)
Furthermore, in October 2017, Johnson announced the news of an initial £3 million awarded for UK leadership of new space science mission SMILE, (the Solar Wind Magnetosphere Ionosphere Link Explorer). It will support academics working on the mission, helping to address fundamental gaps in knowledge of the solar-terrestrial relationship by providing, for the first time ever, global imaging of the Earth's magnetosphere and its dynamic response to solar wind – charged particles streaming from the Sun.
One more thing to acknowledge during Johnson's time as Minister is his announcement of the first ever two winners of the Newton Prize 2017 during a two-day trip to India. He outlined the strength of collaboration with Indian partners and the UK's ambitions to develop the relationship further. During the visit, Jo Johnson even announced further research agreements securing further collaboration between the two countries, rather than just stating it.
Elaborating on this point, he said: "These Newton Prize winners not only embody international collaboration on crucial issues, but also illustrate our ambition to work with our global partners on a wide variety of mutually-beneficial research." (4)
Looking to the future, Sam Gyimah will certainly take on an important role for the following year, indeed he has already publicly announced both his thanks and gratitude to Johnson for his previous work and also the prisons and probation staff that he worked so closely with last year during his role as prisons minister, as he explains in his own words on Twitter: "Off to my new role as Universities & Science Minister and looking forward to the challenges ahead – thank you for your excellent work @JoJohnsonUK. A massive thank you to all prisons & probation staff, particularly prison officers, for your incredible dedication & hard work." (5)
References
Open Access Government
JMiles@openaccessgovernment.org
Editor's Recommended Articles