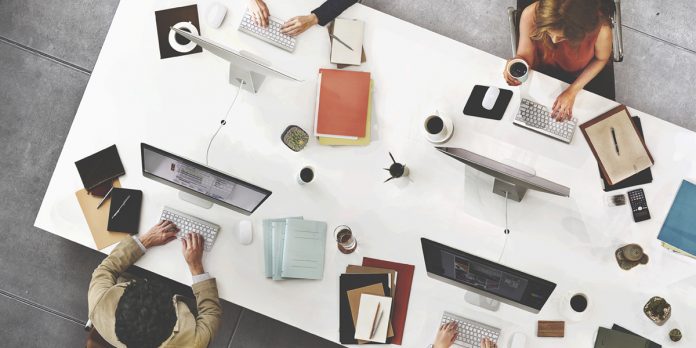 Andrew Cowling, Channel Marketing Services at Fujitsu Scanners explains how independent software vendors can help drive digital transformation
Digitalisation is not a new subject; it's an area of key importance for businesses looking to improve profitability through digital transformation, which itself has become a hot topic over the last few years. The driver is to improve efficiency in the workplace through technology and enable the adoption of cloud-based systems that employ exciting new technologies such as automation and artificial intelligence (AI). The goal is greater efficiency and it can also enable worldwide connectivity and the possibility of entering new markets, all of which will ultimately help improve the bottom line and ensure business growth in today's (and tomorrow's) increasingly competitive global marketplace.
Growing customer expectations and stricter regulations
Organisations are not only adopting these new technologies to increase the efficiency of internal processes and maximise profits: they are also bowing to growing customer expectations and stricter compliance regulations. Now that everyone uses a variety of mobile and fixed-location devices, customers expect to see everything they need in a convenient manner on any screen, wherever they happen to be, and providers must adapt accordingly.
This has impacted the Channel, as everyone wants to be the go-to solution provider capable of successfully supporting customers throughout his or her digitisation journey. Competition is high, but one way that Channel partners can offer benefits through consulting with their clients to understand the challenges they face and then creating a plan to implement a holistic solution that is specifically tailored to their needs.
Specialist technology solutions
In addition to offering a sales channel for many different technologies, Independent Software Vendors (ISVs) can differentiate by developing their own specialist solutions. Although most are usually subject matter experts in one particular technology area, ISVs can increase their chances of gaining market share if they align their own solutions with other vendor offerings so that compatibility and integration are straightforward.
If a whole solution can then easily integrate with an enterprise customer's existing enterprise resource planning (ERP), then the ISV is able to support its digital transformation. Another example is the bring your own device (BYOD) trend, where customer-facing technology must be safe for use and compatible on all devices. If ISVs can enable BYOD and its benefits within a solution, then they can enable an enterprise customer to deliver on another key part of their digital dream.
The challenge of the digital journey for companies
The digital journey can be challenging, and some companies face barriers as they approach this change. As not all businesses are large enterprises with in-house technology experts, there can be a knowledge gap in understanding and choosing the best technology to implement, or how to implement those technologies into the business.
Resistance to change is a barrier in itself and may take various forms, including the fear of replacing existing and comfortable processes with a new technology full of unknowns and learning curves. There is also the strong and understandable desire to sweat all existing assets to ensure return on Investment (ROI) is maximised. Third party partners need to approach these situations and empower smaller business through informing, consulting and gaining a true understanding of the business. Only at this point can they then advise on a suitable technology transformation programme.
The benefits of implementing new technologies
When faced with resistance to change and wariness of implementing new technologies, ISV's counterposition should be to cite customer success stories, which prove their track record for providing solutions to similarly sized companies in the same situation. User reference sites illustrating technology adoption are crucial and need to demonstrate ongoing user support, customer service and training.
ISVs are playing an increasingly important market role and their position will continue to develop into enablers of technology and the go-to suppliers in bridging the gap between owned technology offerings, technology vendors' solutions and their customers' needs.
The digital technology of the future
As digitisation progresses and the workplace becomes a more secure environment for productive digital work, employees will be able to exchange information, host data and approve or sign critical documents and more. Future AI and automated processes will be able to analyse and extract information from business documents. It's an exciting prospect, but for this to be possible, paperwork must be in digital format. ISV's can support enterprises as they progress along this digitalisation path by learning about how to successfully implement efficient imaging solutions that enable employees to share, edit and manage hard copy documents in a digital format.
As technology develops, hardware vendors such as PFU can support ISVs by creating software development kits (SDKs) to enable the implementation with their hardware, allowing ISV's to develop and programme software specifically for that product and improving the overall technology offering for customers. In turn, this will build and help to cement customer satisfaction and loyalty – which is what it is all about at the end of the day.
Please note: this is a commercial profile
Fujitsu Scanners
Tel: +44 (0)208 5734 444
www.fujitsu.com/uk/products/computing/peripheral/scanners/
www.linkedin.com/company/fujitsu-pfu-emea-limited/
Embrace digital transformation with Fujitsu Scanning solutions

Fujitsu is an established leader in the document imaging market, featuring state-of-the-art scanning solutions in the workgroup, departmental, and production-level scanner categories The public sector is an intensive user of paper and face a number of initiatives to reduce the reliance and level of use of paper within the workplace. Legislation is a huge driving […]
Editor's Recommended Articles