Fika co-founders Nick Bennett and Gareth Fryer have been recognised for a pioneering new approach to student wellbeing as the Emotional Fitness app has been shortlisted for Start-Up of the Year at the Great British Entrepreneur Awards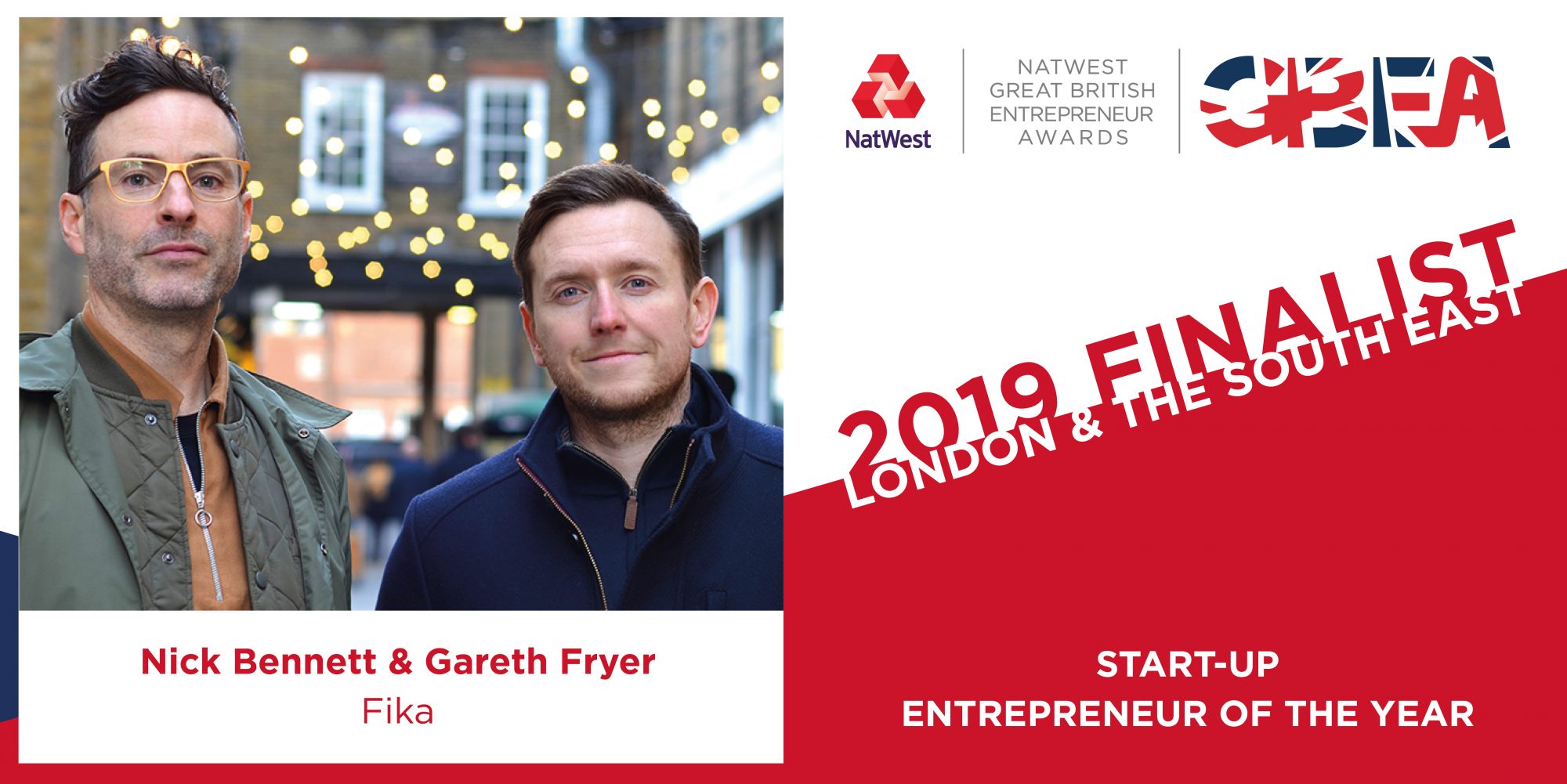 Fika, which launched in February 2019, rolling out across UK universities nationwide, was one of eight companies in London and the South East of England recognised for pioneering new initiatives in technology.
It specialises in helping students build their emotional fitness, improving their resilience, confidence, focus, motivation, empathy and active listening skills – and enabling more students to flourish, at university and beyond.
The app offers five-minute emotional exercises designed to improve student attainment, retention and employability as well as wellbeing. Unlike other apps, it is designed for students to use face to face with each other as well as on their own, with positive implications for social inclusion at universities.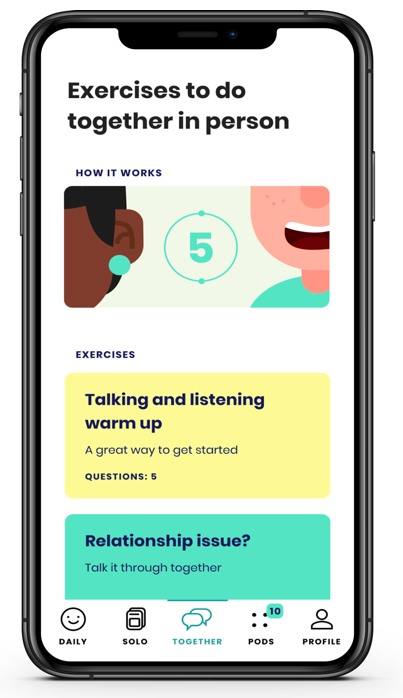 Together with its university partners, Fika is on a mission to spark a genuine cultural shift in the way students think about and approach their emotional health – destigmatising mental health and safeguarding the wellbeing, relationships and careers of the next generation.
Nick Bennett, Co-Founder & CEO of Fika, said: "Five months on from beginning our work with UK universities, it feels great to be recognised for what we've achieved, and for the potential of our mission. Thanks are due in particular to our university partners, and to everyone who has believed in, invested in and supported us.
"We have big work ahead of us and can't achieve the genuine cultural change we want to see in the world alone. We are calling on all universities across the UK to join us in our mission, and help us build a brighter future for student wellbeing through our science-backed, peer-to-peer-based approach. We are stronger together, so come on board to help us enable more students to flourish, at university and beyond."
The company is working with sportspeople and athletes to raise awareness of how students can benefit from the mental fitness training athletes receive to build and hone their performance – from training for a big event, to visualising their goals, to staying motivated and resilient in the face of adversity.
Gareth Fryer, Co-Founder & Director of Fika, said: "Physical fitness entered the mainstream three-to-four decades ago, and today we all know how it benefits our health and wellbeing. We want to make regular emotional exercise as mainstream an activity as physical exercise – demonstrating through our research how transformative it can be for our careers, studies, relationships and personal lives."
Fika is science-backed, drawing on theory and research spanning positive psychology, acceptance and commitment therapy, solution-focused therapy and cognitive behavioural therapy as well as sports psychology.
Over the coming three years, Fika will work with universities to build the UK's largest body of empirical evidence demonstrating the benefits of regular emotional exercise for students' health, attainment and social relationships.
Editor's Recommended Articles