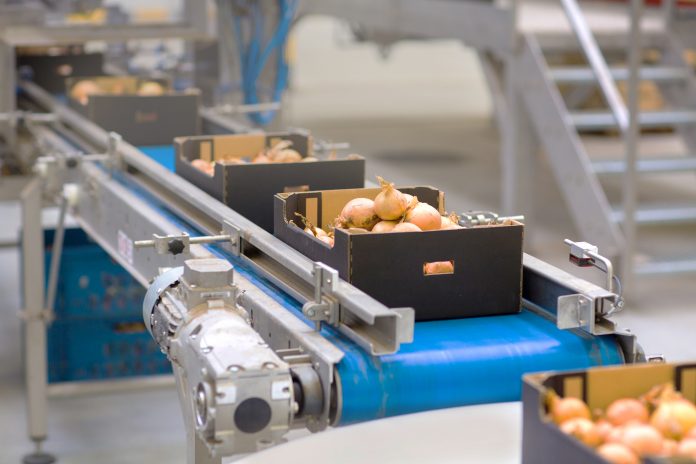 Osvald Bjelland, CEO, Xynteo, discusses
how technology and collaboration could harvest better results for the future of the food industry 
Our current food system is responsible for 25% of greenhouse gas emissions and is currently placing a huge strain on our land, water and energy resources. The way we farm is also causing significant losses in nutrients and value but with food demand set to increase by at least 50% in the next 30 years, radical change is needed.
The EU has set targets for cutting greenhouse gas emissions by 40% and increasing renewable energy by 32% by 2030 – but this requires addressing certain issues. Key problems lie in the fact that land is not being used effectively, and current systems mean farmers are unable to access, analyse, and utilise available agricultural data to produce food efficiently.
The industry must enhance circularity in the food system, increase access to and value from agricultural data, and leverage links between the food and land systems to achieve the climate goals by 2030 and increase the efficiency of food production.
More effective use of land resources
In addition to the emissions it generates, food production is the largest single user of land, covering more than a third of the Earth's total land area.
To tackle both issues requires finding and scaling existing innovations across food and land use systems. These innovations could include initiatives such as using crop nutrition products in forests to increase carbon sequestration and deliver environmental progress without threatening livelihoods or economic growth.
Better crop nutrition will also encourage the use of smaller amounts of land, helping to design a more responsible food system. Furthermore, championing agro-forestry would also help to bring about a more responsible and balanced use of land for food production. But this will require greater policy interventions that reward sustainable practices and penalise harmful behaviour across the food chain.
Capitalising on unprecedented data access
Much of the progression of modern agriculture is the result of applied technology. For example, mechanised farming reduced reliance on manual labour. However, farmers in today's food value chains face an incredibly high level of risk for minimal profit – in the retail production chain, it's retailers who benefit the most.
A highly functional agricultural system depends on a multitude of data – weather, soil, climate, and altitude information all contribute to an understanding of what is needed to improve quality and yield. While vast quantities of data are collected, creating methods for farmers to access, analyse, and apply this data to their crops remains a challenge.
We must therefore create practical and affordable channels for farmers to get access to and derive value from data. This can, for instance, be achieved through supporting the development of new Application Programming Interfaces (APIs). By opening access to data, creating a common API and supporting the delivery to farmers, we can facilitate a tech-driven economy where developers and companies compete to deliver the most value to farmers.
Using technology will also help enable profits to be equally shared throughout the production chain and could also encourage more sustainable farming practices which minimise waste.
The need for collaboration across the food system
Finally, while sustainable food production is an essential part of reducing contributions to climate change and preserving biodiversity and natural resources, it's not all down to farmers to provide solutions.
Effective action will require new partnerships and collaboration among key stakeholders, from farmers and agricultural boards, to retailers, suppliers and policymakers.
At the same time, consumers need to be made sufficiently aware of the food that they consume and the impact of their choices on the food system. Traceability between producers and end-consumers remains minimal, and although younger millennial consumers are becoming more conscious of the power of their choices, there is still a way to go to ensure that food trends are not damaging land and resources permanently.
By working with retailers and policymakers to make food purchasing more transparent, farmers will be able to inform consumers of vital information including the economic and carbon costs of the food they consume, so that they can understand its true value and make informed purchasing decisions.
A future-fit food system
It's clear there are some very big challenges to be tackled when it comes to building a food system that's fit to meet future demand and the needs of the planet. But technology holds the key to sweeping change – whether through the intelligent use of better crop nutrition tools or by analysing and capitalising on new data insights. Ultimately, to make sure that this carbon-intensive industry can reduce its emissions and land use, requires support from all levels of the supply chain; from farmer and retailer to consumer and policymaker.
Editor's Recommended Articles