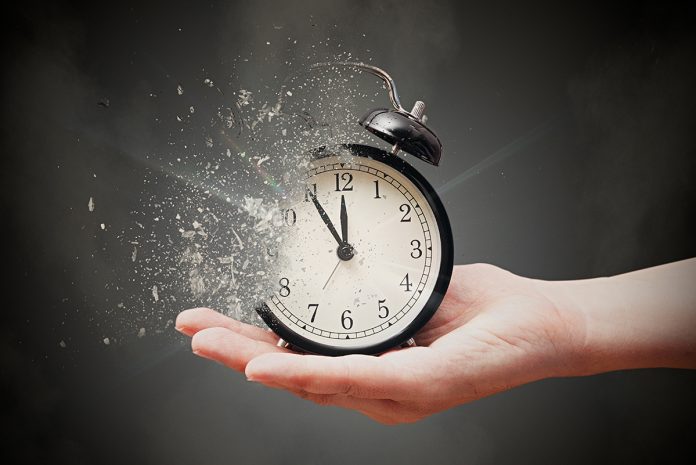 Time is running out…to consider what exposure and risks the ISDN/PSTN switch off poses to your organisation, says Nick Cassidy, Director, Segmentation Group Ltd
What risks does the ISDN/PSTN switch off pose to your organisation?
Segmentation Group is a dynamic, independent, data analytics and telecoms management company, dedicated to translating complex, legacy networks into transparent, future proof solutions and guiding you through the ISDN / PSTN switch off.
Are you ready for the ISDN/PSTN switch off?
According to the "Switch On to the Switch Off Survey 2021", 83% of organisations indicated they had no visibility of when their services would be switched off and 77% said they have not prepared for any disruption the switch off of these services may cause.
We are the authority in data analytics and telecoms management and our dinosaur to astronaut approach enables us to accompany you on a journey of discovery, to carefully develop innovative solutions for your outdated voice, mobile and data infrastructures. Understanding the past, as well as being pensive about the future, are as equally important as one another, to achieve clarity, gain control and increase the potential for cost savings.
How can Segmentation Group help you prepare for the ISDN/PSTN switch off?
We have a versatile and adaptive team of telecom specialists with over 40 years of voice, data and mobile telecoms experience, which enables us to see things that others don't see. We study your organisation, its telecoms estate and communication patterns, make sense of it all and give it meaning. We are also a Crown Commercial Service approved supplier, Cyber Essentials certified and a member of the Digital Policy Alliance.
In the Public Sector, we have assisted Local Authorities and Central Government Departments, NHS Trusts, Housing Associations, Educational establishments and the Emergency Services to move away from traditional methodologies and propel them towards more innovative applications, which are far more cost-effective, rationalised, fit for purpose and future-proofed.
To quote a Chinese proverb, "a journey of a thousand miles begins with a single step".
Gaining back control of telecoms estates that have grown exponentially over many years and no doubt inherited from a long line of administrators, can be problematic in itself. This problem has been exacerbated in recent years with Covid-19 resulting in changes to how we work, adding extra pressures for those responsible for controlling budgets and reducing costs in these new environments, for example, working from home, flexible working, etc.
According to The Cloud Industry Forum, 70% of the workforce are now working remotely, for at least one day per week, increasing the use of video and collaborative communications and making this form of communication more important than ever as part of a Unified Communications deployment.
Segmentation Group can help you regain control of the costs incurred as these technologies evolve, identifying opportunities and independently guiding you towards the right solutions and suppliers. We can also study your communication patterns before, during and after the pandemic, to examine what effect, if any, these changes have had on your organisation.
How can Segmentation Group's Initial Discovery service equip your organisation?
Our independent and objective Initial Discovery service can equip you with a summary of your telecom's estate and expenditure, highlighting areas of concern or potential opportunity. This analysis also provides an overview of the existing legacy estate and any potential risks to your organisation of the ISDN / PSTN switch off, and can offer recommendations, highlighting why proactive planning now, will address any potential issues and help you minimise disruption, whilst at the same time maximising cost savings during the digital transformation.
We fully understand that you need a baseline that you have confidence in, upon which to make business decisions for individual projects through to a full digital transformation. We are also aware of all potential pitfalls that your organisation may encounter during the transition from ISDN / PSTN.
According to The Cloud Industry Forum, 90% of organisations have experienced difficulties migrating to a cloud solution. We have discovered that many incumbent suppliers only advocate the move towards hosted services and IP telephony as part of a digital transformation journey, without acknowledging or helping you determine and understand legacy systems.
In many cases, this may result in unnecessary and expensive solutions being proposed, which fail to encompass what is already in situ, resulting in a continuation of the lack of clarity and control that many organisations are already experiencing, even before the ISDN / PSTN networks are switched off. The time to act is now. Due to the number of telephone exchanges, this involves in the UK, this will be an ongoing programme, affecting all main carriers, not just BT, with a significant number of the changes happening from 2022 onwards. "Those that wait for the right time, run out of time."  Frank Calabro Jr.
In conclusion, Segmentation Group can assist you with the ever-present need to command and control budgets and reduce costs across the whole of your telecom's estate, whether this is because of new and emerging technologies, for example, unified communications, or purely understanding your legacy infrastructures, in order to future proof your organisation. Our ability to see things that others don't see enables us to perfectly encapsulate your needs with our knowledge, galvanising a technology infrastructure that is not only fit for purpose but has clarity and cost control at its centre, allowing you to focus on the needs of your organisation, instead of your attention being needlessly diverted elsewhere.
For a free, no-obligation consultation, call us on 03300 240480 or email us at info@segmentationgroup.com.
Please note: This is a commercial profile
Editor's Recommended Articles