Imperial College London opens its first-ever centre designing prosthetic innovations for child blast injuries occurring in conflict zones
Research to treat child blast injuries is far behind research for injured adults.
To tackle this problem, Imperial College London and Save the Children have launched the Centre for Paediatric Blast Injury Studies, dedicated to treating blast injuries of children affected by conflict.
Often different and more severe than adult injuries, children affected in conflict zones frequently require specialist care which could affect their physiology and growth.
Bringing together the expertise of medics, engineers, pain specialists, operational humanitarians and prosthetics and rehabilitation experts, this centre is designed to clinically assess injured children and design prosthetics which can grow with them.
Children are seven times more likely to die from blast injuries than adults
Addressing a huge lack of prosthetics for musculoskeletal injuries, the team aim to reduce the large impact war has upon civilians. The latest data reveals one in six children globally lived in a conflict zone in 2021 alone.
When considering the Ukraine conflict, that number is set to increase.
However, even after conflicts finish, research finds that children are 50% more likely to suffer blast injuries after fighting ends – as many of their injuries happen when they go outside to play again and pick up unexploded devices.
Children are 50% more likely to suffer blast injuries after fighting ends
The team will initially focus on child injuries in Ukraine, where four children per day are injured or killed and where mines and unexploded ordnance threaten the lives and limbs of over two million children.
The centre will use the initial funding from Save the Children to support new four-year PhD studentships, who will learn the biomechanics of blast on the child, emergency medical needs, rehabilitation, and surgical and rehabilitation technology.
Motion capture technology for prosthetic limb development
Children's underdeveloped skulls and muscles mean they often have less protection to their brains, lungs, and organs. This emphasises the need for the specialist treatment Imperial College is to provide, allowing researchers to fully understand the impact of conflict.
Taking information from previous work with adults, the Centre will design a new approach catered to the needs of children.
Researchers at the new Centre are using motion capture technology to analyse the movements of people using prosthetic limbs in detail and see how prosthetics can be improved.
They can then 3D print new prototypes and continue their detailed tests to analyse how prosthetics perform when faced with specific forces and strains so that new designs can be further refined.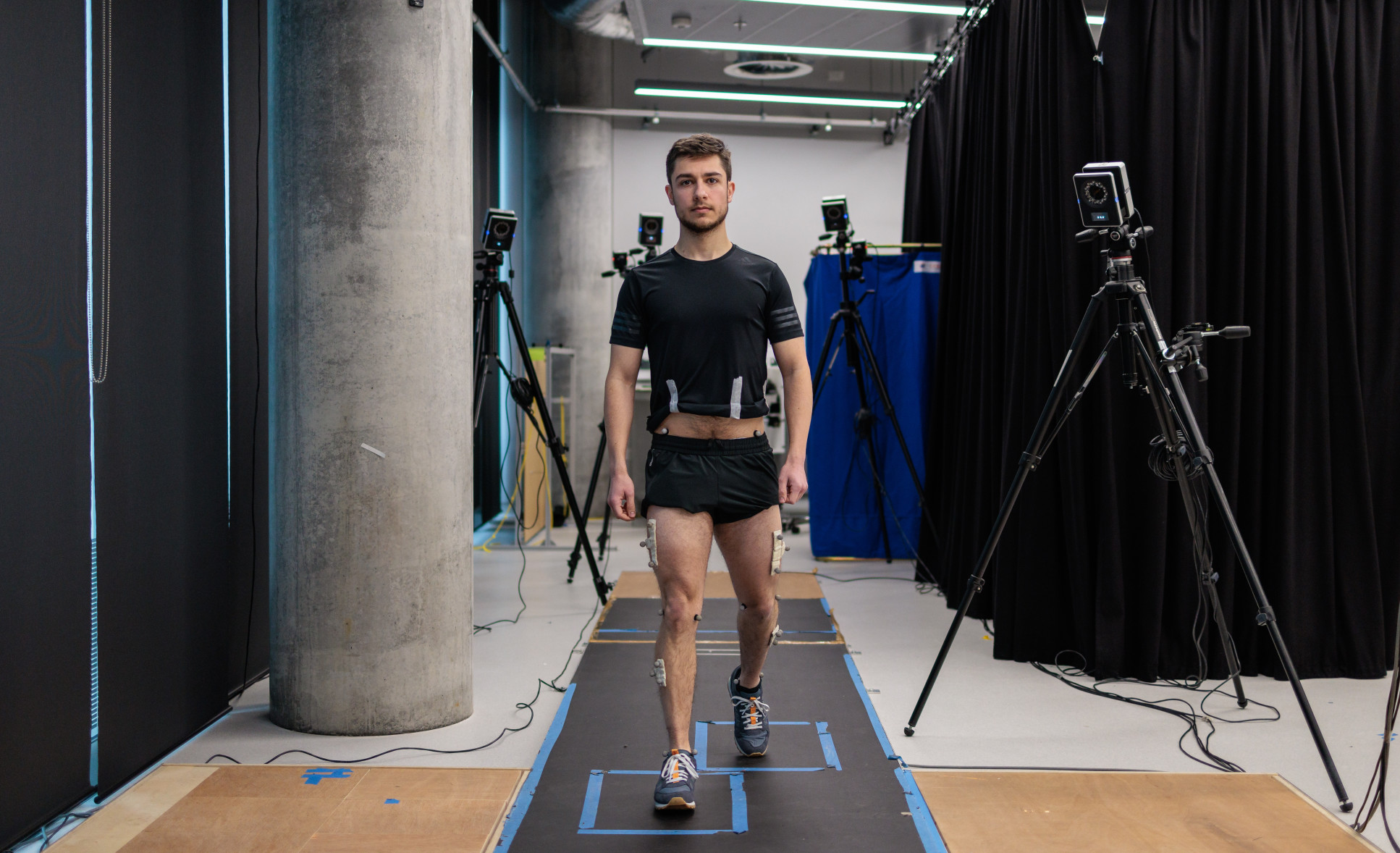 The Centre also has facilities that simulate the effects of different types of blasts, to study the fundamental science behind blasts' effects on how bones grow and how soft tissues heal.
"There has never been a more pressing need for the knowledge and tools to better protect children"
Imperial PhD candidate Caitlin Edgar said: "We are already developing low-cost age-appropriate prosthetics for children with limb amputation that consider growth and physiological development in conflict affected areas.
"We will expand our research to the mechanical effects of blasts on the growth mechanisms in bones, and the effects of pain and stress on trauma and healing."
Centre director Professor Anthony Bull, of Imperial's Department of Bioengineering, said: "As more and more children today live in conflict zones, we need child-specific, translational research that looks at everything from the initial emergency response, to treatments, to prosthetics and development into adulthood.
"This new Centre will address an unmet need: treating children with blast injuries in a research-led, highly translational way to help them become healthy adults."
Save the Children UK CEO Gwen Hines said: "For tens of thousands of children in Ukraine, war has become a part of everyday life. Bombs rain from the sky and explosive devices now litter the ground close to where they live and play.
"Tragically, there has never been a more pressing need for the knowledge and tools to better protect children and care for them when they are hurt by these weapons of war.
"This new Centre is the next phase in a ground-breaking collaboration; not just between Save the Children and Imperial but with partners and allies on the ground in conflict zones from Yemen to Colombia, Afghanistan to Ukraine."
Editor's Recommended Articles