The UK is sending vital medical supplies to civilians and soldiers under attack in the Ukraine War to help treat casualties of the Russian offensive
The UK is donating over 70 pallets of bandages, crutches, wheelchairs, and more to civilians injured in Russian attacks during the Ukraine war – being donated to UK-Med, a frontline medical NGO.
The UN estimates that almost 18 million people in Ukraine need humanitarian support, as Russia's unprovoked invasion of Ukraine is killing innocent civilians and destroying vital infrastructure.
So far there have been £220 million worth of donations and humanitarian support to Ukraine through the UN, the Red Cross and NGOs, and from the UK.
Supplies to be delivered across Ukraine, in Dnipro, Poltava and Lviv
The medical supplies to victims of the Ukraine war come from the Foreign, Commonwealth and Development Office's emergency response stocks.
They include tents to be used for temporary treatment centres where health facilities have been damaged, as well as nearly 80 beds, over 30,000 gowns, aprons, bandages, needles, and other vital pieces of medical equipment.
Nearly 80 beds, over 30,000 gowns, aprons, bandages, needles, and more
The UK-Med's support of vital medical services includes surgical interventions and primary health care to mental health and psychosocial support – they are also training civilians in trauma first aid and delivering psychological first aid training for medical teams.
Foreign Secretary James Cleverly said: "Putin's brutal bombardment of civilians and infrastructure across Ukraine is continuing to have a massive human cost, with the Ukrainian people paying the price.
"This latest UK donation will help ensure medics on the frontline can continue to provide life-saving medical support to those caught in the conflict.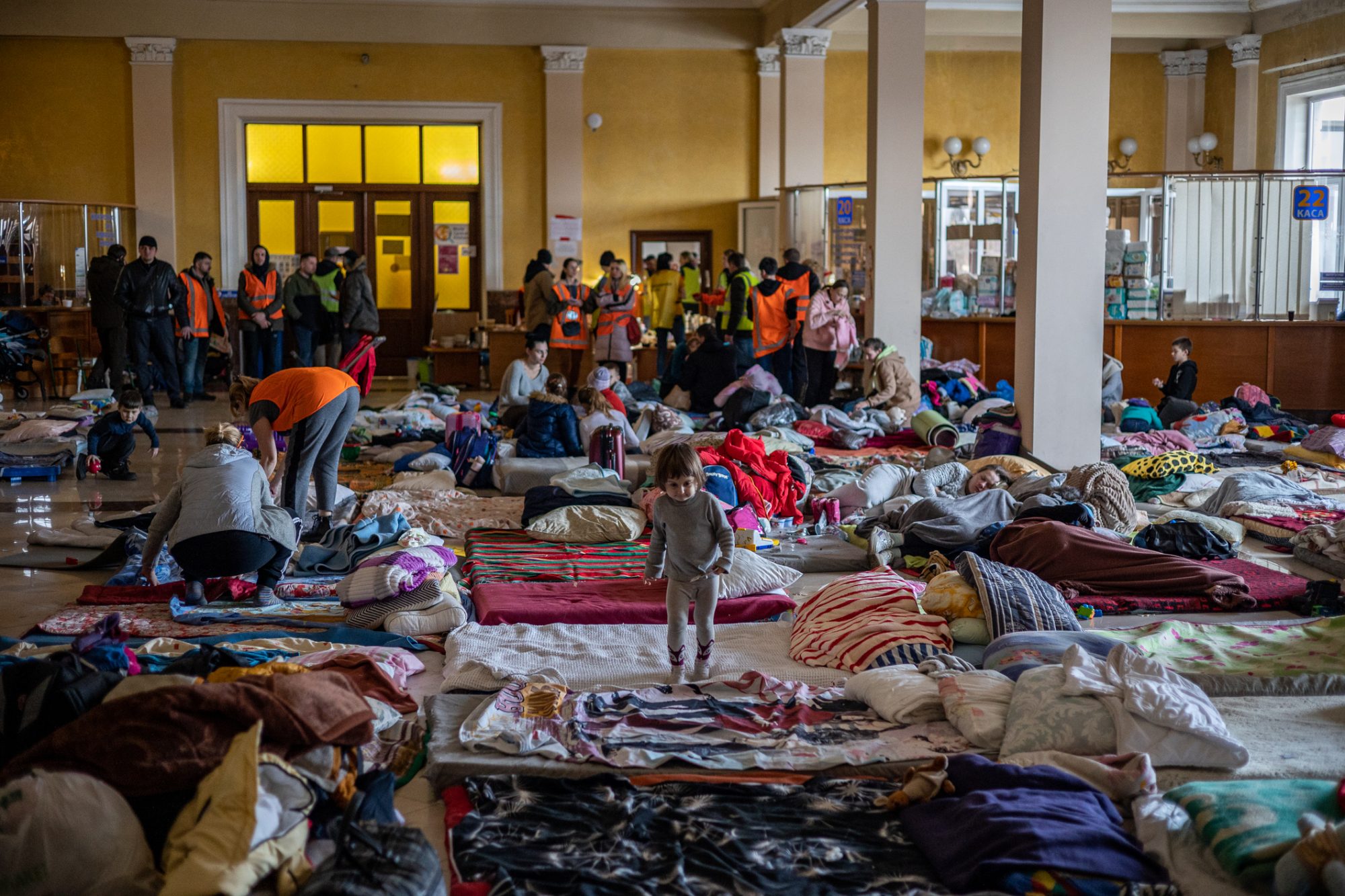 £300,000 funding for mobile health clinics and doctors
The UK has formally donated equipment and pharmaceutical supplies to UK-Med in the past, in addition to £300,000 funding, to set up mobile health clinics and help train Ukrainian doctors, nurses and paramedics on how to deal with mass casualties in the Ukraine war.
Tom Godfrey, Operations Director at UK-Med, said: "UK-Med is very grateful for the donation of these supplies, which will make a real difference to the day-to-day work of clinicians in Ukraine, working in very challenging conditions to provide healthcare to conflict-affected populations.
"This builds on donations from FCDO in 2022 and helps to cement UK-Med as a key partner for the Ministry of Health in Ukraine. This will contribute to our work directly treating war wounded through surgical interventions as well as providing primary health care, including mental health care support to affected populations which is supplemented by an extensive capacity building program."
This donation is part of the UK's commitment to providing medical supplies and basic necessities, supporting the most vulnerable civilians remaining in Ukraine, including the elderly and young children.
Editor's Recommended Articles