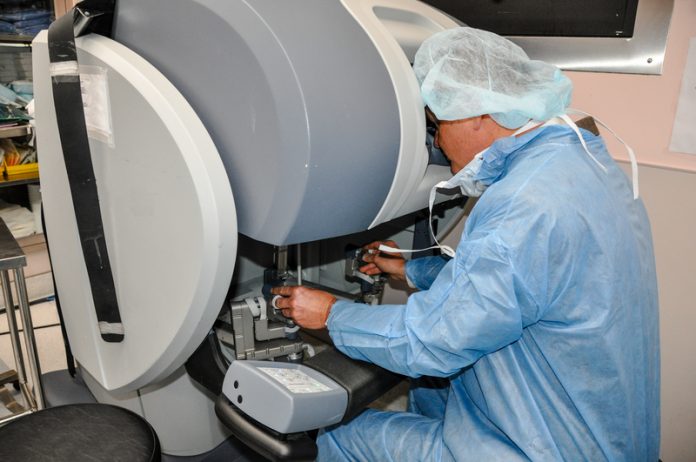 Jonathan Evans, communications manager at the Association of British Healthcare Industries explains the need to innovate when it comes to using digital technologies for the delivery of healthcare in the UK
The delivery of healthcare varies from Brighton to Birmingham, let alone Bangladesh and Brazil. Yet there are commonalities between areas and, increasingly, providers are tackling similar problems. Namely, ageing populations and increasing rates of chronic conditions. As a result, systems are struggling to provide the level of service they may once have been able to. With this comes the need to innovate and look at alternative methods to support the delivery of healthcare in the traditional clinical setting. For many, digital technologies are the answer.
Through patient monitoring, real-time data analytics, predictive algorithms and the emergence of AI (artificial intelligence), technology is rapidly altering the face of healthcare. Its use in hospitals is increasing, particularly through machine learning and what is particularly exciting is how much of this technology can be utilised at home. If we adopt and integrate digital technology well, it will empower patients and alleviate strain on the system.
In the last few years, we have seen a boom in the number of wearable devices and apps – from equipment that monitors heart rate and blood pressure to programmes that can track calorie intake and exercise. Such innovations allow a person to make changes to their lifestyle and plan a healthier future. It empowers the user to take ownership of their health and acts as a preventative measure for any potential future health issues.
Partnered with other monitoring systems and powered by real-time data, patients and medical professionals can quickly spot changes or new trends that require immediate attention, keeping small problems in the home. The sooner you can identify a problem, the quicker you are able to access the right treatment. This avoids visits to the emergency room, costly treatments and long-term social care. It is where technology really comes into its own, as the potential savings are enormous.
The use of data can be broken down into four parts. The generation of data itself, aggregation (pooling it into one place), analysis and utilisation. As a user, the last part, utilisation, is the most important and digitally enabled medical devices and software will drive this. They underpin the value of such innovation and enable healthcare to scale out of hospitals and into the community.
The use of virtual reality (VR) is a fascinating prospect too. Recent news of funding for a state-of-the-art psychological therapy to be delivered via VR in the NHS was welcomed by clinicians and academics alike. This therapy is designed for mental health patients. Via a headset, they follow a virtual coach through computer-generated simulations of situations they find troubling. The coach guides the patient through these scenarios, helping them practice techniques to overcome their difficulties.
Across the Atlantic, a whole host of technology and health companies, like Apple and Johnson & Johnson, have joined an FDA program to fast-track digital health apps. Offering pre-certified companies, a shortened regulatory path to market, the initiative is focused on apps classified as medical devices today. As part of the process, the FDA assesses a company's software design, validation and maintenance before deciding whether to grant it pre-certification. Companies are then able to submit their technical file, which is significantly slimmed down, before introducing the digital health innovation.
In hospitals, we can expect more and more robotic-assisted surgery being used in our lifetimes as well. The hospitals of the future and the pathways in which that healthcare is delivered are likely to look very different to what we are used to. It's what many people are calling the fourth Industrial Revolution.
Jonathan Evans
Communications manager
Association of British Healthcare Industries
Tel: +44 (0)20 7960 4360
enquiries@abhi.org.uk
www.abhi.org.uk
www.twitter.com/UK_ABHI
Editor's Recommended Articles