A team from Missouri University of Science and Technology, focus on water citizen science, including comment on monitoring water quality with affordable, open-source sensors & generating shared knowledge in social media
Interdisciplinary team for water quality monitoring
A team consisting of Dr Joel Burken, Curators' Distinguished Professor and Department Chair of Civil, Architectural & Environmental Engineering  and Dr Chang-Soo Kim, Professor of Electrical & Computer Engineering, at Missouri S&T are exploring the feasibility of a mobile, inexpensive, open-source sensor platform for monitoring water quality in the field and uploading the data to be available to the public. These efforts, initiated at Missouri University of Science and Technology, make water quality shared by the citizenry real-time, both economically and technologically.
Major objectives include: 1) Humans in advanced networks – Developing  cell phone-based sensor platforms for rapidly deployable citizen scientists; 2) Public awareness through bi directional knowledge transfers and educational tools for classrooms and field education; 3) Real-time data analysis information projection to stakeholders and decision-makers; and 4) Assessing water attitudes, beliefs and quantifying public understanding of citizen science knowledge and beliefs via social media.
Mobile, low-cost, open-source sensor platforms
At this stage, the team is focusing on monitoring turbidity of surface water, a standard item for assessing water quality to define the cloudiness of water. A high concentration of particles in turbid water implies the contamination of water and an indication of flooding. A low-cost, open-source and hand-held turbidity meter is designed to measure turbidity in the field. It transmits the data to network devices. The meter shows a good performance in the range of 0.06 to 1000 NTU (Nephelometric Turbidity Unit). Owing to the open-source nature and low cost (about $100), it can be built by citizen scientists with minimum skills in electronic instrumentation.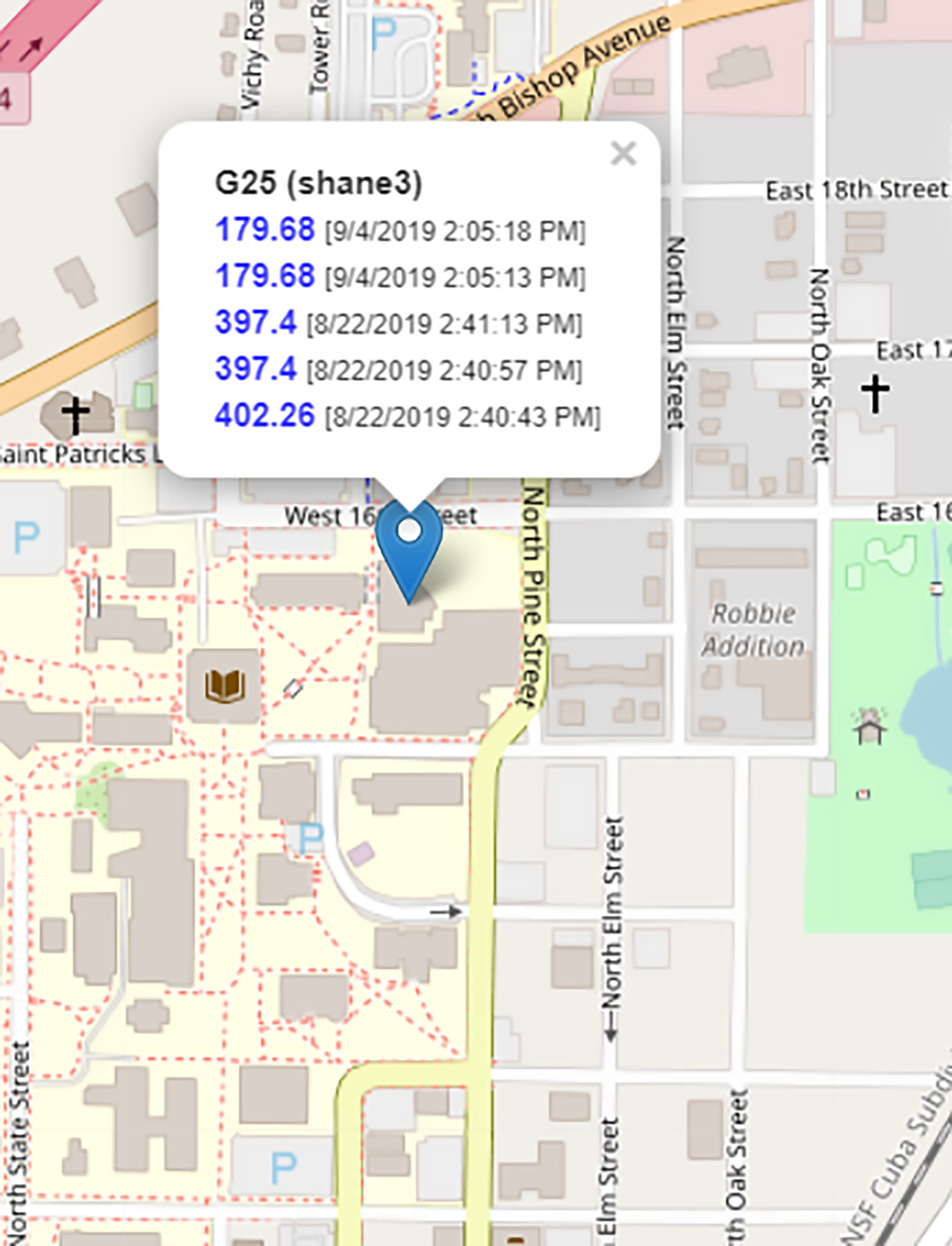 Moving towards the next phase
The geospatial and temporal data uploaded by citizens can be visualised on the main website to record the time, location and user identity. Therefore, the website can contain the data of water bodies anywhere on the globe. Further data analysis and dissemination create impactful knowledge of local and global communities and authorities. Although only the turbidity is demonstrated in this example, this approach can share similar optoelectronic sensor platforms for other parameters (e.g. nitrate, pH, dissolved oxygen, etc.). A similar network for predicting flooding is also feasible based on water level monitoring and particle tracking velocimetry. In addition, the team also plans to study how this work could affect behavioural aspects of the public associated with water resource knowledge management.
Acknowledgement: Funded by National Science Foundation
Please note: This is a commercial profile
© 2019. This work is licensed under CC-BY-NC-ND.
Editor's Recommended Articles