Dr Joel Burken & Dr Chang-Soo Kim from Missouri University of Science and Technology, in this editorial underline the importance of improving water resource knowledge among citizens & policy-makers
Water quality affects our daily life
Our water resources are a requirement for welfare around the globe. Economic stability and social well-being are tightly linked to reliable sources of clean water, and the disruption of water supplies pose direct threats, such as disease outbreak, famine, economic disruption, and social unrest. Uncertainty is also exacerbated with greater variability and severity of drinking water emergencies that directly impact the health of our citizenry.
The water-related health impacts in water supply contamination such as those in Washington, D.C. (2002-04), Toledo, Ohio (2014) or Flint, Michigan (2014-16) directly impact citizens' health. Also, extreme weather events and climate uncertainty impact our welfare, health and economy. The droughts of the Midwest in 2011 and 2012 and California from 2011 – 2016 were among the "worst in recorded history" and the central U.S. floods in 1993, 2008, 2011, and 2019 also drew similar acclaim, each with damages and economic impacts measuring billions of U.S. dollars. The social and economic impacts are still being felt, and future events are certain to occur more frequently.
Water resource knowledge among citizens & decision-makers
We can improve our ability to be responsive to water crises in the future by increasing our ability to gather data and translate that to knowledge and awareness among our citizenry and our policy-makers. The engagement of our citizenry in understanding the problems we face, and efforts to provide a grassroots knowledge foundation for informed policy decisions are key to advancing our water resources protection and allocation, and help us to plan a more resilient water infrastructure for the future. An informed and empowered citizenry will lead to greater social awareness and better valuation of our water resources that are critical to our global welfare.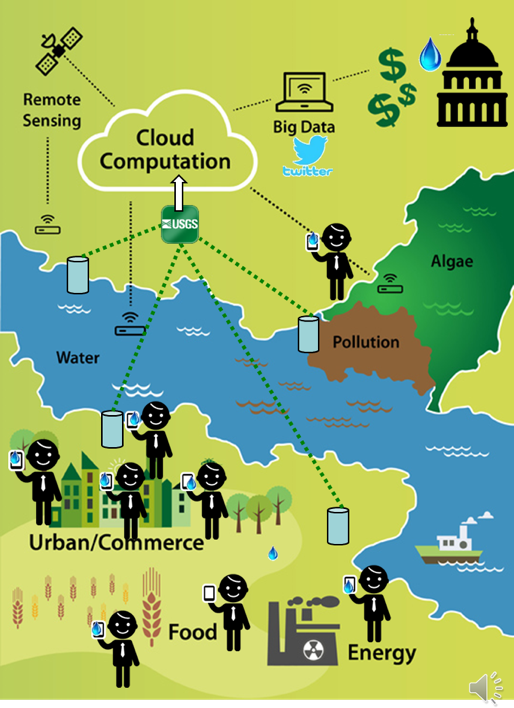 Innovation & finding digital solutions
Readily deployable and affordable water assessment tools would help to identify water resource problems, in drinking water and natural waters, and use citizen scientists to gain beneficial data. With increased knowledge on a broad basis, and with empowered citizenry to help drive the conversation over social media, our societal leaders can make confident, proactive decisions and policy for our most critical resource.
Please note: This is a commercial profile
© 2019. This work is licensed under CC-BY-NC-ND.
Editor's Recommended Articles